BBC Sport - 2018 target for Circuit of Ireland return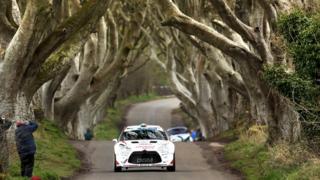 2018 target for Circuit of Ireland return
Circuit of Ireland director Bobby Willis is hopeful that the rally will return in 2018 after next year's event was cancelled because of funding difficulties.
Willis explained the background to the decision to call off the 2017 rally and the problems organisers faced to raise funding.
The event, which has run for 85 years, was won in April by Craig Breen.