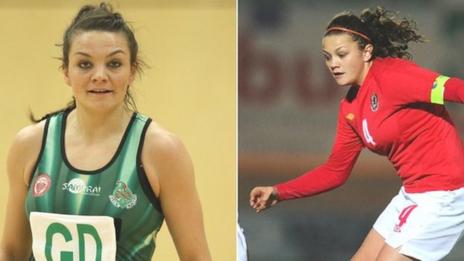 Wales dual sport international Nia Jones joins football side Reading after being overlooked for the Netball World Cup.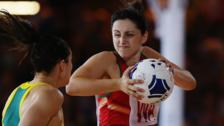 Wales netball boss eyes football lead
Welsh Netball boss Trish Wilcox wants to emulate the England women's football team at the World Cup in Australia.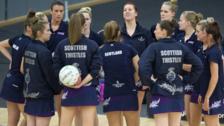 Scotland Thistles get Van Dyk boost
New Zealand netball star Irene van Dyk is to work with Scotland in the run up to August's World Cup in Sydney.