North West 200 to retain mid-May date for 2017 event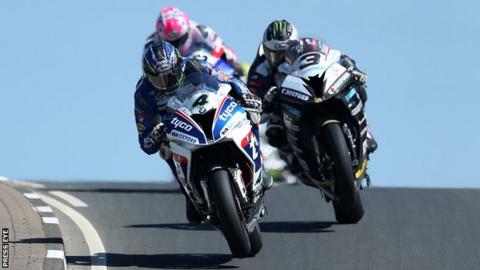 The North West 200 international road races will retain their mid-May slot for 2017, with the week-long festival taking place from 7-13 May.
Practicing will take place on Tuesday 9 May and Thursday 11 May, with racing on Thursday evening and Saturday 13 May.
In May, Alastair Seeley broke Robert Dunlop's record for the most wins at the event when he made it 17 wins over the Triangle circuit.
The meeting was overshadowed by the death of Malachi Mitchell-Thomas.