William Dunlop to compete for Halsall team in 2017 road racing season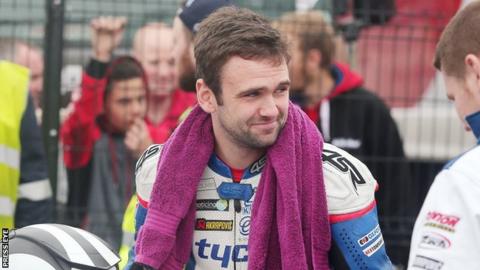 William Dunlop will ride the road racing season in 2017 for the former leading British Superbike Championship outfit Halsall Racing.
Halsall have opted out of next year's British Superbike series after running Suzuki's official challenge in the Championship this season.
However, Halsall have signed Dunlop, 31, for the North West 200, Isle of Man TT and Ulster Grand Prix.
A decision on which machinery Dunlop will compete on has yet to be made.
The Ballymoney man will be Halsall's sole rider during the road racing season.
Dunlop has suffered badly from injuries in recent seasons which included crashes at the Isle of Man TT.
The Halsall outfit will competing in the international road races for the first time.