BBC Sport - Rio 2016: Nadia Comaneci's perfect 10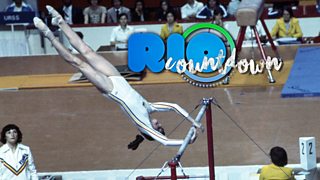 Rio Countdown: The Perfect 10
BBC Sport continues the countdown to the 2016 Rio Olympics by looking back at Nadia Comaneci's routine on the uneven bars at the 1976 Montreal Games, which earned the 14-year-old Romanian the first ever perfect 10 in Olympic gymnastics history.
Watch full coverage of the 2016 Olympic Games across the BBC this summer.
Available to UK users only.