BBC Sport - Team Refugee: Rio Olympic hopefuls running for a better life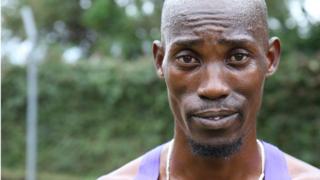 Team Refugee: Running for a better life
Angelina Nadai and Mohammed Doud Abubaker are both refugees living and training on the outskirts of Nairobi in Kenya.
They do not have access to a gym or any of the facilities that you would expect a high-performance athlete preparing for the Rio Olympics to enjoy but both have been trying to qualify for the Games.
The two runners were given a chance by former world record holder Tegla Loroupe to qualify for Rio's Team of Refugee Olympic Athletes (ROC) - find out if they make it to Rio.