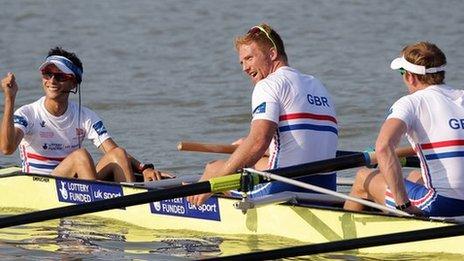 Olympic bronze medallist Phelan Hill says the current British rowing team is the best he has been part of.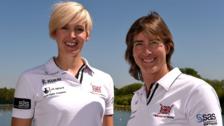 Thornley sees positives after bronze
Rowers Vicky Thornley and Katherine Grainger finish third in the double sculls at the World Cup in Varese, Italy.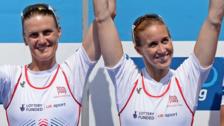 Britain top World Cup medals table
Britain top the medals table after winning four golds on the final day of the World Cup in Varese, Italy on Sunday.
Around the Web
2015 Boat Races
Oxford beat Cambridge to win an historic staging of the Women's Boat Race as the Dark Blues also triumph in the men's race.
London 2012 Rowing