Vincenzo Abbagnale banned for missing doping tests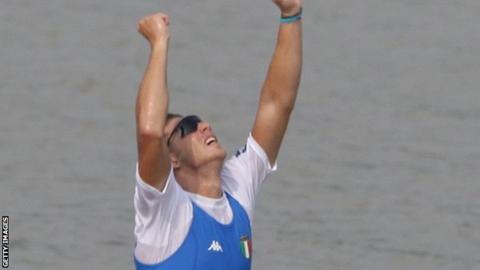 Former world champion Vincenzo Abbagnale will miss the Olympics after the Italian rower was given a 16-month ban for missing three doping tests.
The 23-year-old, who is the son of Italian rowing federation president Giuseppe Abbagnale, won gold in the coxed pairs in the 2013 World Championships in South Korea.
He says an incident with his car while at a training camp on 1 February caused him to miss the third test.
His ban expires on 19 October 2017.