Jersey's Dave McCormack hails squad's character after win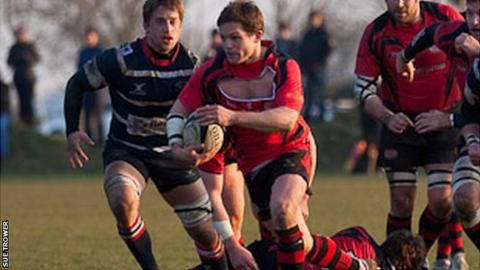 Jersey scrum-half Dave McCormack has hailed the island side's mental toughness after their 13-11 win away at Sedgley Park in National One.
The island side trailed until Ross Broadfoot's penalty with 14 minutes to go as they recorded their 17th successive win.
They are now 13 points clear at the top of the National One table.
"It reflects on the mental toughness of the boys and what they've got within themselves," he told BBC Radio Jersey.
"It's a very difficult thing to coach but we seem to have it which is a good thing.
"It's something in our psyche, especially over the last couple of years, if you look at the promotions we've got we've always been away to tough places and come away with the victories it seems," he added.