Harvey Biljon: Jersey head coach says his side are evolving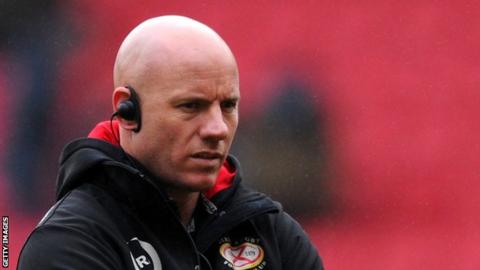 Jersey Reds head coach Harvey Biljon says his side are evolving their style of play ahead of the new Championship campaign.
The Reds comfortably defeated National League 1 side Coventry 47-5 in a pre-season friendly on Saturday.
"There were a few of times where we went through about nine phases which is the kind of test we need in pre-season," he told BBC Radio Jersey.
"You could see they wanted to get out but there were some inaccuracies."
Biljon's side begin their Championship season with a trip to Richmond on Saturday, 3 September.
"We're evolving the way we're trying to play," he continued.
"What it means is we're going to have a few errors along the way, but we are going to go through a little bit of hurt to get to where we want to get to.
"I'm really chuffed for the players. It was a good Coventry team who turned up and I think they did themselves proud."