Stuart McInally & Grant Gilchrist to share Edinburgh captaincy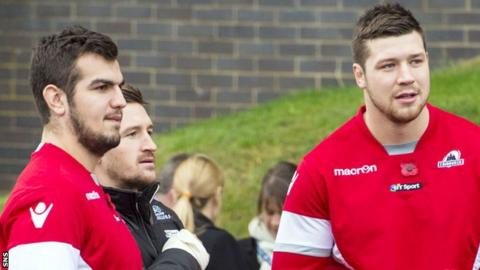 Lock Grant Gilchrist and hooker Stuart McInally will share the Edinburgh captaincy this season.
Gilchrist has played for Edinburgh for all his professional career while McInally has been with the club since 2009, but for a 2014 spell at Bristol.
Gilchrist, 26, has 12 caps but would have a lot more but for injury problems, including being unable to captain his country in Autumn 2014.
McInally, also 26, made his Scotland debut last year and has nine caps.
"At this stage of the club's development, with the players needing to assume responsibility for their performance, the situation is ideal for a co-captaincy," said Edinburgh head coach Alan Solomons.
"This is underscored by the fact that in Grant Gilchrist and Stuart McInally we have two established Scottish international players who are both excellent leaders on and off the field. They also complement each other very well in their styles."