BBC Sport - Ulster assistant coach Barakat looks forward to Jackson-Madigan battle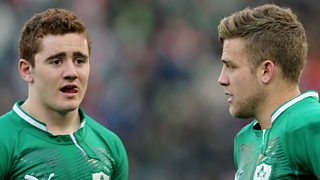 Barakat looks forward to Jackson-Madigan battle
Ulster assistant coach Joe Barakat says Paddy Jackson's expected battle with Ian Madigan will be an intriguing feature of Saturday's European Champions Cup game against Bordeaux.
"I think there are a few people looking forward to seeing the two boys going at one another," said Barakat.
"They are both really good footballers and I suppose the team that gives their number 10 a little bit more go forward with the ball, will make their 10 stand out."