Cornish Pirates aiming to improve on-field discipline, says coach Alan Paver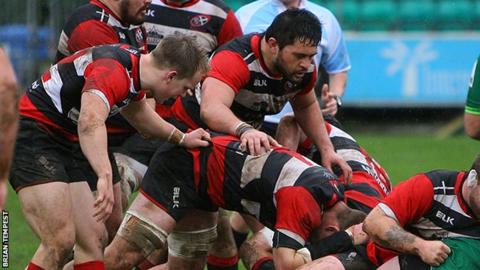 Cornish Pirates joint-head coach Alan Paver says he and his players will be making an effort to improve their discipline on the field.
The Pirates had two players sin-binned in their loss to Championship leaders London Irish and have had nine players yellow-carded in nine league games.
"One of the focuses we've got moving forward is we're going to work out how we can stay more disciplined," he said.
"You can't eradicate everything," Paver told BBC Radio Cornwall.
"This is a game with proud people on that pitch who don't want to allow you over their try line, so you are at times going to push the boundaries.
"Moving forward, we are making massive strides into identifying areas we have within our own control.
"It could be coming off your feet, not rolling away - those are the ones that you can control week in, week out."