Rowland Phillips: Wales women coach says regional matches a chance to impress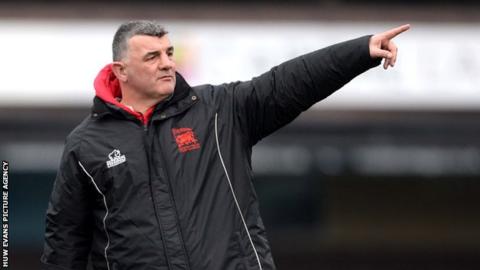 Wales women's national team coach Rowland Phillips says the regional double-headers are a chance for players to impress for the 2017 Six Nations.
Blues play Dragons (12:00 GMT) and Ospreys face Scarlets (14:00) at Cardiff Arms Park on 18 December.
The second match will decide the the Women's Regional Championship.
"The door's open for everybody to put themselves forward and these games are another opportunity to do that and for me to have a look," said Phillips.
Wales will host England and Ireland in the Six Nations at Cardiff Arms Park which is now the home of Welsh women's rugby.
Phillips says the move to Cardiff has been crucial to the development of the game in Wales.
"It's been huge, it's not only a regional stadium for us to call our home but in the centre of Cardiff, the capital of Wales," he added.
"It's been a huge positive for us and it's lifted the credibility and the respect around Wales for the women's game."