Guernsey Raiders boosted by winning streak says skipper Lewis Hillier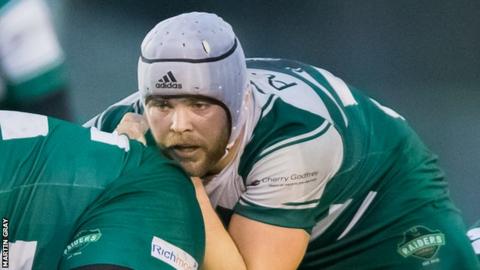 Guernsey Raiders captain Lewis Hillier says the club's recent winning streak has boosted the morale of the side.
Raiders have won four successive games and five of their last six to move into fifth place in National Three London - their highest-ever position.
"Once we got one win under the belt I think we started playing with a lot of confidence," Hillier said.
"We've started playing the style of rugby that we're trying to bring each week," he added to BBC Radio Guernsey.
"It doesn't always turn up each week, but it's confidence and everyone's keen and eager to get out on the pitch and play the best they can."