Skiing trip ends school's rugby cup challenge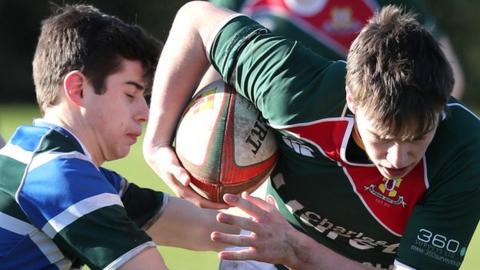 Belfast Royal Academy have been awarded a walkover to the semi-finals of the Schools' Cup after opponents Friends' were unable to field a team.
The Lisburn school wanted competition organisers to put back the last four clash with BRA because 17 of their squad were on a skiing trip in Austria.
But the plea was rejected and Friends were forced to admit they could not field a team for Saturday's match.
BRA play Methody in the last four while RBAI will face Ballymena Academy.
The RBAI v Ballymena game is on Monday 27 at the Kingspan Stadium with the second semi-final the following day.
Danske Bank Schools' Cup quarter-finals
Royal School Armagh
24-28
Methodist College
Campbell College
3-10
RBAI
Ballymena Academy
21-17
Wallace High