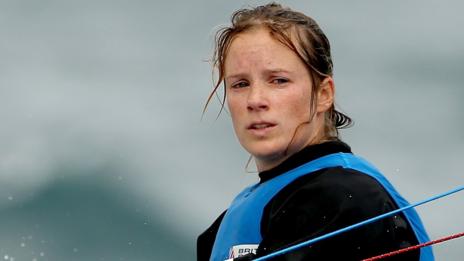 Winning 470 class gold at the Sailing World Cup in France is a confidence boost in Olympics year, says Welsh sailor Hannah Mills.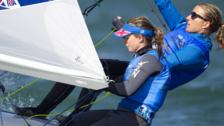 Mills & Clark claim World Cup gold
British sailors Hannah Mills and Saskia Clark claim gold in the 470 Women's race at the World Cup regatta in Hyeres.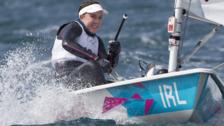 Murphy qualifies for Rio 2016 Olympics
Irish sailor Annalise Murphy will represent Ireland in the Women's single-handed event at the Rio Olympic Games in August.
Schedule & results
World Cup and World Championships results
America's Cup World Series
Sir Ben Ainslie's British boat has a frustrating day in the third leg of the America's Cup World Series in Bermuda.
H2O Show - Sailing Life
Rio 2016 & London 2012
Sailor Pavlos Kontides says he will take medication to avoid being infected by the water pollution at the Rio Olympics.