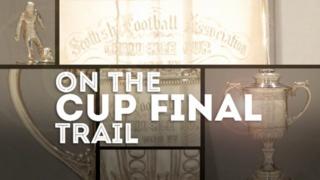 Pele targets Scottish Cup progression
BBC Scotland's Jonathan Sutherland continues his travels featuring the early rounds of the Scottish Cup.
This time he visits Pitnedden, the home of Formatine United, who will host Inverurie Locos in the second round of the competition. Team manager Steve 'Pele' Paterson tells of his work with the Highland League outfit and his battle with alcohol throughout his career.