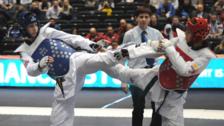 Walkden marks comeback with silver
Britain's Bianca Walkden says it is "good to be back" after returning to action with a silver medal at the Greek Open.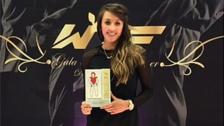 Jones voted Taekwondo Player of Year
Olympic champion Jade Jones is voted the inaugural World Taekwondo Female Player of the Year at a ceremony in Mexico.
2014 Taekwondo Grand Prix
Britain's Olympic champion Jade Jones loses in sudden-death to -57kg rival Eva Calvo Gomez of Spain.
London 2012 archive