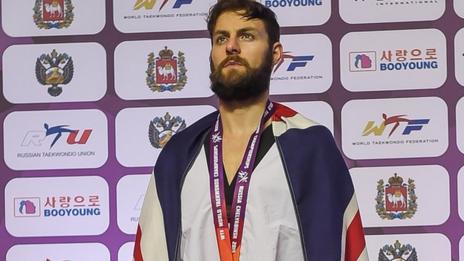 Former kick boxing champion Damon Sansum discusses his switch to taekwondo and the hype of a good fight.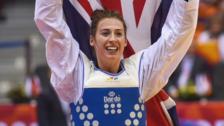 Walkden dedicates gold to granddad
British fighter Bianca Walkden dedicates the world taekwondo gold medal won in Russia at the weekend to her late granddad.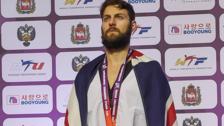 Britain's Sansum wins world silver
Great Britain's Damon Sansum beats Aaron Cook on the way to a silver medal at the World Taekwondo Championships.