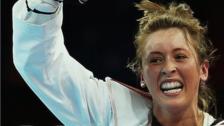 Jones claims European Clubs' gold
Olympic champion Jade Jones claims one of three gold medals for GB Taekwondo at the European Clubs' Championship at Antalya.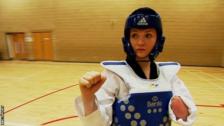 Sports for 2020 Games confirmed
Taekwondo and badminton are among the 22 sports confirmed for inclusion at the Tokyo 2020 Paralympic Games.
2014 Taekwondo Grand Prix
Britain's Olympic champion Jade Jones loses in sudden-death to -57kg rival Eva Calvo Gomez of Spain.
London 2012 archive