Guernsey's James Travers win the 2014 Jersey Triathlon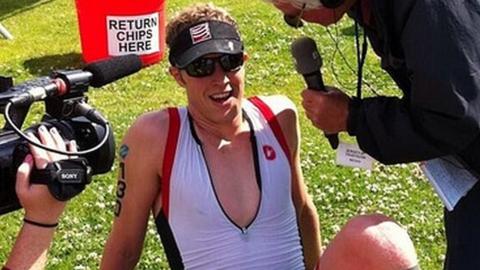 Guernsey's James Travers edged out Jersey's Tom Perchard to win the 2014 Jersey Triathlon.
Travers won in a time of 2:00:35.6, just nine seconds ahead of Perchard, who trailed the Guernseyman by over three minutes after the swim and cycle.
"Every lap he got a little bit closer and I put everything into that last lap just to hold him off," Travers said.
"I got him on the bike but he kept coming and closed down that gap on the run," he added to BBC Radio Jersey.
"Tom's a very solid runner and to beat someone who's is no mean feat," added Travers, who only took up the sport last year.