BBC Sport - Bethan Davies: Welsh race walker on why the sport deserves more respect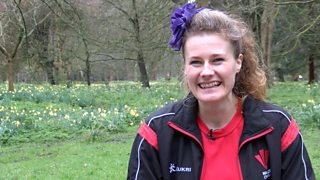 Race walking? 'Try to keep up with us!'
Welsh race walker Bethan Davies tells BBC Wales Sport why she believes her sport deserves more respect.
Davies, 26, is Britain's number one race walker and hopes to represent Wales at the 2018 Commonwealth Games.
She admits race walking does make her look 'unusual' but says many runners struggle to keep up.