Twisting tradition in the kitchen
A new generation of Brazilian chefs are mixing traditional produce with modern methods to put Brazilian cuisine firmly on the map
Churrascaria (steak house) and caipirinha cocktails are two ideas that come to mind when people think of Brazilian gastronomy, foods and beverages.
But a movement led by a generation of dynamic chefs and consumers eager to explore the diversity of the Brazilian cuisine is out to add a new layer of elements to that.
They are rediscovering forgotten or neglected traditional ingredients and cooking techniques and also exploring new ones, thanks to the country's huge natural and cultural diversity.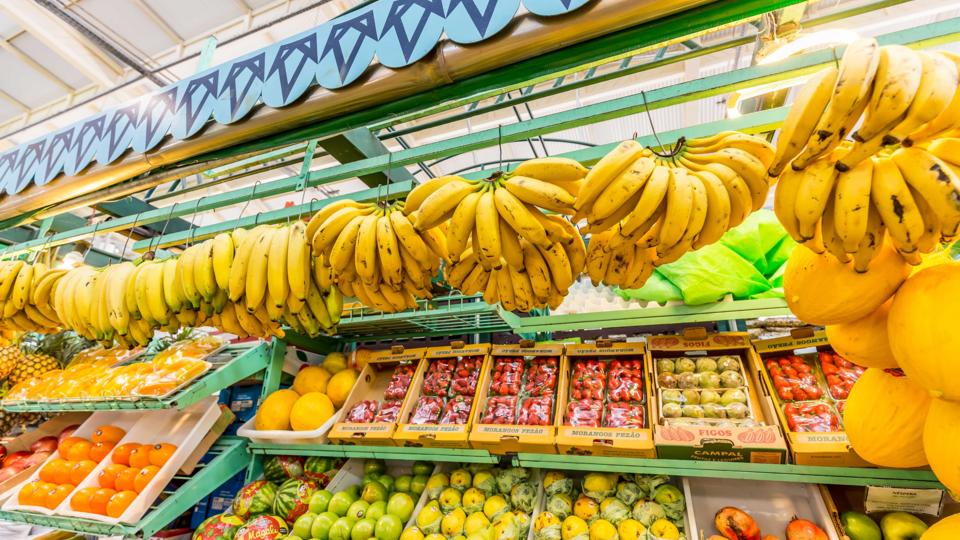 Spices, nuts, seeds, all sorts of flours and tropical fresh water fishes are only some examples of the ingredients making their way to the tables of some of the best Brazilian restaurants.
A New Generation Of Brazilian Chefs
"Not long ago, Brazilian chefs looked up to Europe, especially France and Italy, for guidance. That started to change some 15, 20 years ago when some French chefs began doing French cuisine in Brazil with local ingredients", says Alex Atala, chef and owner of D.O.M, 16h on the World´s 50 Best Restaurants list and the only Brazilian restaurant with two Michelin stars.
"The next step was Brazilian chefs, including me, doing Brazilian cuisine with Brazilian ingredients and European techniques. And now, the new generation is treating Brazilian culinary on a par with any other in the world".
In Atala's D.O.M restaurant it is possible to taste dishes with jiquitaia, a spice grown by the indigenous Baniwa people from a remote area in the Amazonia forest, honey from Brazilian native bees and atta ants with pineapple for desert.
Thiago Castanho is an example of this generation of chefs looking for Brazilian culinary roots. His base is Remanso do Bosque - a restaurant in Belém, a city in Para State, right in the heart of the Amazon region and some 1600 miles away from the country's business hearts of Sao Paulo and Rio de Janeiro.
Although only 26, he is already one of Brazil's most innovative chefs, mixing a no-nonsense back to basics approach with experimental ingredients from the Amazon rainforest.
"When I create a new recipe, I think of how it is going to relate with our culture, our region, where the ingredients will come from, who their producers are and whether the production is sustainable. And then I think about how it is going to taste. And it has to taste good, of course", says Castagno.
Castanho's concern about origin and sustainability is illustrated by Remanso do Bosque's flagship dish: barbecued filhote fish. Filhote (puppy) is a popular local Amazonian catfish that can weigh up to 250 kilos when adult. It is served with feijão manteguinha, one of the 400 types of Brazilian beans, which despite almost going extinct some years ago and now is making a comeback. Then there is cassava, the traditional staple food of the native South America people, which is served in two different ways: buttered and as Bragança flour. The later is a delicacy made with cassava left soaking and fermenting for five days under river water before being dried and ground in the nearby city of Bragança.
The Mangrove Oyster
For starter, a favourite with locals and tourists alike is a native mangrove oyster cultivated in the nearby city of São Caetano de Odivelas, where the Amazon forest meets the Atlantic Ocean.
"The oyster is farmed, not extracted. And, in order to grow them, the local people have to take care of the river, as they will only survive in clean water", says Castanho. "It is a very sustainable activity. But it is also very good and I bet it will soon be a big hit everywhere".
Amazonia is arguably the most fashionable, but is far from being the only source of innovation when it comes to gastronomy in Brazil.
"Brazil has a huge variety of regional cuisines. And they are determined by ingredients, culture and cooking techniques rather than by geographical boundaries which are used for marketing and touristic purposes", says Carlos Alberto Dória, a sociologist who studies Brazilian food traditions and writes about it.
From this diversity, he sees some ingredients with a lot of potential to receive more widespread use. His list includes seeds like cumaru, also known as tonka beans; puxuri nuts and quite a few varieties of flours, including flours made of corn, seeds and nuts. "People tend to think a lot about cassava flour, but Brazil's variety of flours has yet to be fully appreciated."
Some entrepreneurs are taking this diversity to the international market. Created one year ago, Wrapioca is Brazilian company selling tapioca in the US market. Gluten-free, tapioca is already appreciated by some of the health or fitness conscious public – a niche in which açaí and coconut water are also marketed.

Wrapioca wants go beyond that. "Starting with the name, we are marketing it as a base for wrapping sandwiches, which is something that we believe it would work better with American and European consumers", explains Nô Lopes, Wrapioca' CEO.
Brazil's creative industry is diverse, competitive, and recognized around the world. Visual, audiovisual and street art, design, music, fashion, literature, and publicity; our cultural productions are no longer seen as foreign and just for Brazil, they are contemporary, high-tech, creative and global.
Click here for more information on Be Brasil.
click for more