It may sound contradicting to claim that some of the biggest companies in the world are not the ones that pursue profit. It is growing apparent that companies at the top of their respective industries are evolving their business models. They are ditching the traditional profit at all costs models for a seemingly softer purpose-driven game plan. But to write purpose-driven tactics off as soft is myopic.
In the report, The Business Case for Purpose, a team from Harvard Business Review Analytics and professional services firm EY's Beacon Institute declares "a new leading edge: those companies able to harness the power of purpose to drive performance and profitability enjoy a distinct competitive advantage".
The concept may appear far-fetched and it is true that on its own, purpose is nothing more than an aspiration. It is its sidekicks – measures and methods – that make purpose tangible and help managers calculate ROIs and hit KPIs. But this management pendulum swings two ways: while 90 per cent of respondents in the study said their company understood the importance of purpose, less than half thought it ran in a purpose-driven way.
In today's technology driven and rapidly-evolving economy, successful companies are no longer built from the ground up. Being purpose-driven isn't exclusive to non-profit groups anymore; companies like Amazon, Facebook and Airbnb balance profit with purpose to achieve financial success.
In this content series, we will find out how purpose-driven companies do business and how Singapore business leaders can drive their organisations to be more purpose-focused.
Airbnb
Industry: Travel accommodation
Annual revenue in 2016: $1.7 billion
Number of employees: 5,000
Every year, salary comparison and job search site Glassdoor evaluates the best-rated companies their employees have expressed satisfaction working for and releases a top 50 list. To determine the best places to work, Glassdoor takes a look at company reviews provided by employees, in which individuals are asked to consider and rate such factors as overall satisfaction, CEO leadership, career opportunities, compensation, and work-life balance.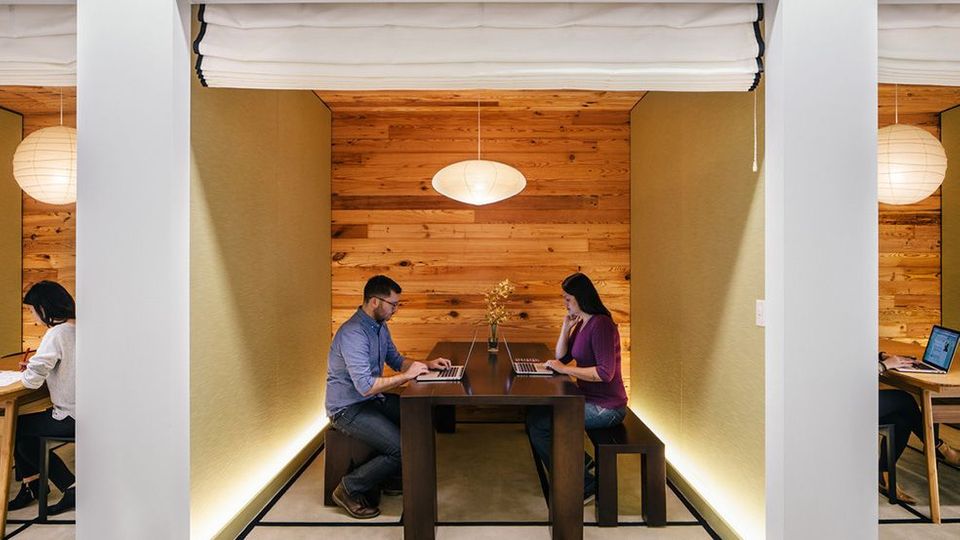 At the hilt of the list in 2016 is Airbnb, which is a pretty stellar performance, considering that not only was it their first time even making list, 2015 was the year Airbnb decided to do away with a human resources department. Instead, they established what Airbnb has coined the Employee Experience Group – a team dedicated to creating exactly what the name of its department suggests – experiences for their employees. The decision reflects the company's mission to revolutionise travel by allowing users to stay in unique homes and experience cities like a local.
Today, forward-looking companies are aware that the top talent is looking for more than simply a stable job with a pension scheme. Airbnb embraced the challenge to build a workplace as an experience, complete with access to gym facilities, gourmet food and, of course, paid travel opportunities, up to four times a year, for employees to live the Airbnb experience first-hand.
Ultimately, the essence of the 'workplace as an experience' is where all the elements of work, be it physical, emotional, intellectual, virtual, and aspirational, are carefully orchestrated to inspire employees.
Lesson from Airbnb: The term 'perks' has become a huge buzzword in the workplace of late that it is easy to lose sight about why perks matter in the first place: They help keep employees engaged and motivated.
Facebook
Industry: Social network
Annual revenue in 2016: $27.64 Billion
Number of employees: 10,000
Facebook has consistently maintained its top 5 status on Glassdoor since 2011 apart from the one time when it slid to 13th spot in in 2015, showing that Facebook is dead serious about the wellbeing of their employees.
Much has been written about CEO Mark Zuckerberg's earlier peculiar management techniques, sword-wielding and water-dumping included, but the young CEO has evolved to be one of the highest-rated CEOs on Glassdoor alongside leaders such as Apple's Tim Cook and Google's Larry Page.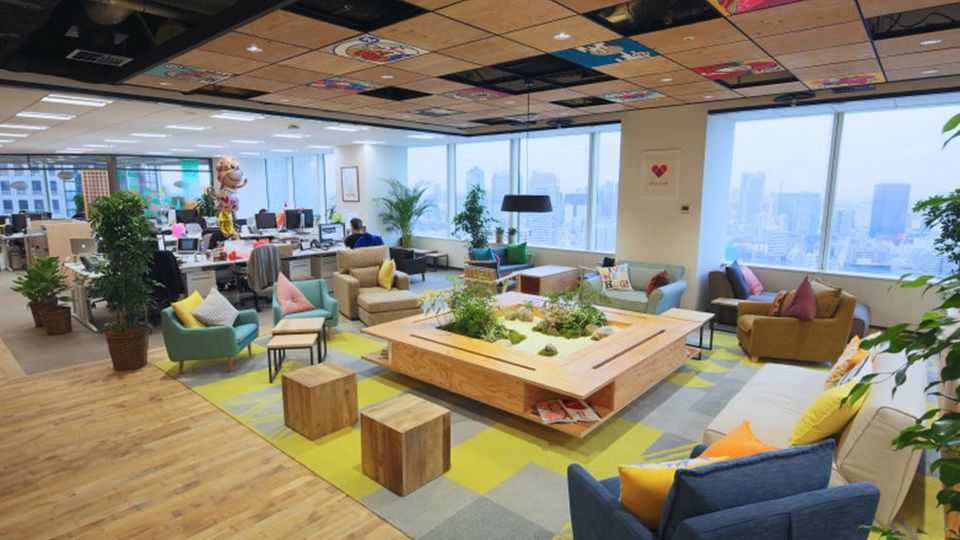 A Facebook employee wrote on the website Quora, "After I joined Facebook in 2010, I worked on a secret project, 'graph search.' Within a couple months, I attended two Zuck reviews to discuss the project." The fact that the CEO of one of the world's most dynamic and fastest growing companies is meeting with entry-level employees says a lot about the way Zuckerberg does business. Rather than slotting people into roles based on age and experience, everyone's ideas are valued.
Lori Goler, who leads Facebook's human resources and recruiting, also revealed in a Harvard Business Review article that the hierarchy-fluidity led to some of Facebook's more iconic moments; the "rainbow filter" that so many around the world have overlaid their Facebook profile photos was actually the brainchild of two interns. "They had not been asked or assigned to create it, nor were profile pages the focus of their respective work," she wrote. "But they saw an opportunity and ran with it."
Then there are the softer perks. In the Singapore office, Facebook provides a simple yet rare staple: 'microkitchens' stocked with free food and a steady supply of Nespresso coffee to keep great ideas flowing. Nespresso Professional machines along with its Grand Cru capsules are designed to deliver a variety of premium coffees in seconds, ideal for offices like Facebook's that cater to its employees' individual tastes.
The argument for caffeine is backed by science. Researchers at the London School of Hygiene and Tropical Medicine have found that that caffeine helps improve workers' memory and concentration as well as reduce the number of mistakes they made. Furthermore, investing in quality coffee can play an integral role to help employees feel valued, boost morale and drive performance.
Lesson from Facebook: Embrace fluidity of hierarchies. It is not about how senior your role is or how long you have been with the company. Facebook demonstrates that interns and new employees can initiate change as long as they have got initiative and gumption.
Amazon
Industry: Online retailing
Annual revenue in 2016: $61.09 Billion
Number of employees: 97,000
The digital retail giant may appear similar to some of its tech peers, with its pet-friendly offices, on-site farmers' market and upbeat posters, but the company is considered a place apart. Google has been reported to motivate employees with gyms, free meals and cash handouts for new parents, but Amazon offers no pretence that they encourage their workers to embrace 'frugality' – from its bare-bones desk set-ups to conservative mobile phone and travel allowances.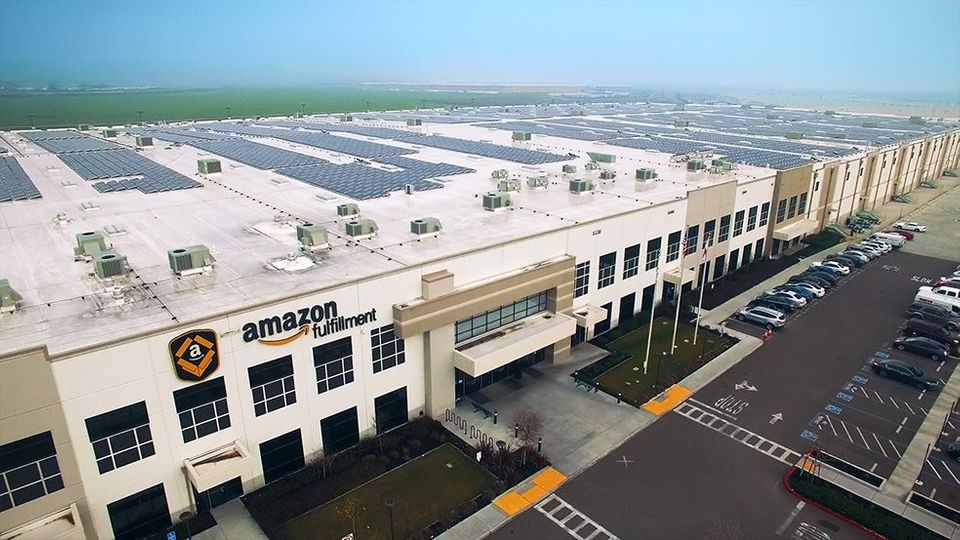 Its top resource isn't its employees; it's data. The e-commerce giant was one of the earliest adopters of quantifying the performance levels of their staff. The result is the continuous measuring of individual performance, encouraging a come-and-go relationship between employers and employees. Amazon is in the vanguard of where technology wants to take the modern office: more nimble and productive but also harsher and less forgiving.
Departments are infused with transparency and precision about who is excelling and who is underperforming. Ideal employees are often described as 'athletes' with endurance, speed, performance that can be measured.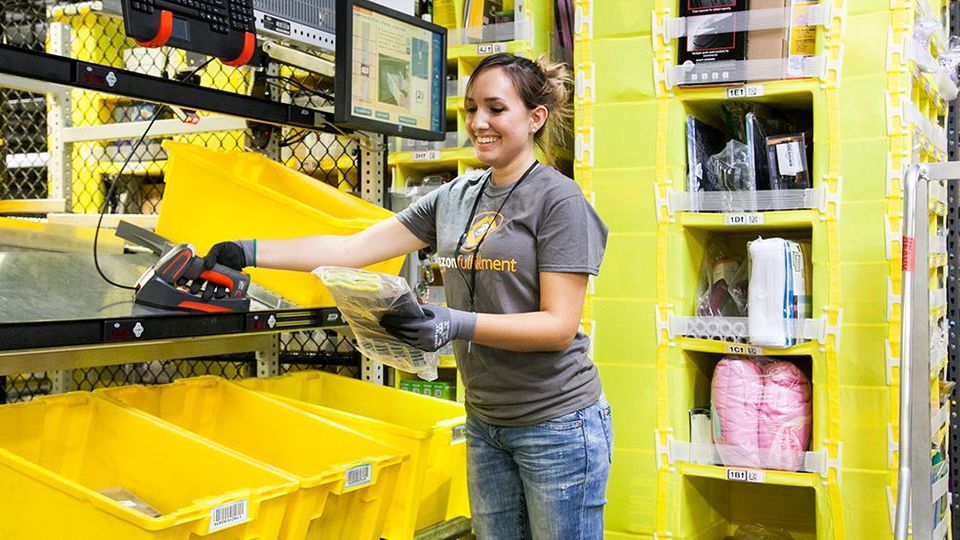 Of all of CEO Jeff Bezos' management notions, perhaps the most distinctive is his belief that harmony in a workplace is overrated, and that it can stifle constructive feedback. Instead, employees or Amazonians as they call themselves, are instructed to 'disagree and commit' – to rip into fellow colleagues' ideas, with layers of blunt feedback, before arriving at a decision.
The result was the leadership principles, the articles of faith that describe the way Amazonians should act. In contrast to companies where declarations about their philosophy amount to vague platitudes, Amazon has rules that are part of its daily language and rituals, adopted in practically all of the company's processes including hiring, department meetings and lunchtime conversations.
Lesson from Amazon: Dare to create an environment of exceptional performance where the answers, 'I don't know' or 'I will get back to you' are not tolerated. It may sound ruthless but management's inability to stomach anything other than perfection has its employees sharing that they thrived at Amazon precisely because it pushed them past what they thought were their 'limits'.
As exemplified by these Silicon Valley giants, the purpose of every organization can differ greatly, but what they share are leaders who live and breathe a purpose, and design their organizations to perform with that purpose at its core. So, what's your company's purpose?
Nespresso Business Solutions
Offering a coffee is a daily gesture. At Nespresso, we believe each cup of coffee should not only deliver a moment of pleasure for yourself, but also create a greater and more positive impact on society and the environment. We are uncompromising in our desire to deliver the highest quality and most sustainable coffee experience for your customers and your employees. This daily gesture then carries a message: your company recognises quality. Savour the ultimate coffee experience at out-of-home locations, such as restaurants, hotels, offices and luxury retail businesses.
Request for a coffee trial