That first novel could see the light of day in a local print shop.
Reid Hand was looking at the stacks of paper strewn across his desk. His company is a mid-size commercial printer in Baltimore, Maryland, and lives and dies by its ability to give customers the right package design, texture and sheen to make their products sell. He also needs his machines to work fast – really fast.
He has handled accounts from a multinational confectionery drink to professional sports teams and is excited about being able to print on anything from paper to merchandise, thanks to a new generation of digital printers.
While there has been a lot of news coverage on the wonders of 3D printing and its applications from toys to fashion, the digital printing market has been somewhat overlooked. Digital printing is undergoing a rapid transition and changing the way thousands do business.
Instagram and self publishing
Hand has seen his orders pick up with the likes of Instagram and self-publishers. Instagram users can send photos directly from the app to a printer and have an entire fleet of customised publishing from magnets to photo books and calendars.
At the same time, an aspiring novelist no longer has to plead with the traditional gatekeepers of the industry to be published. Writers can email their manuscript over and print as many professionally bound books as needed. Innovations in digital technology are bringing commercial printers closer than ever to consumers, so that first novel could see the light of day in a local print shop.
This new type of mid-size printer is keeping everything local by eliminating outsourcing on items such as printing plates. What drives the whole enterprise are new digital presses that are smaller and cheaper, opening up business opportunities to users such as copy shops, university presses and printers serving small-lot manufacturers such as Hand.
Printing evolution
While digital printers have been around for more than 30 years, replacing the noisy dot-matrix printers of the 1970s and 80s, they're still evolving. When pre-press processes moved to the personal computer, consumers and printers were given more control over design and costs. In the early 1990s digital printing appeared, allowing for reproduction of digital images on a physical surface.
Targeted, customised products are changing the way we use printed materials and creating opportunities for entrepreneurs.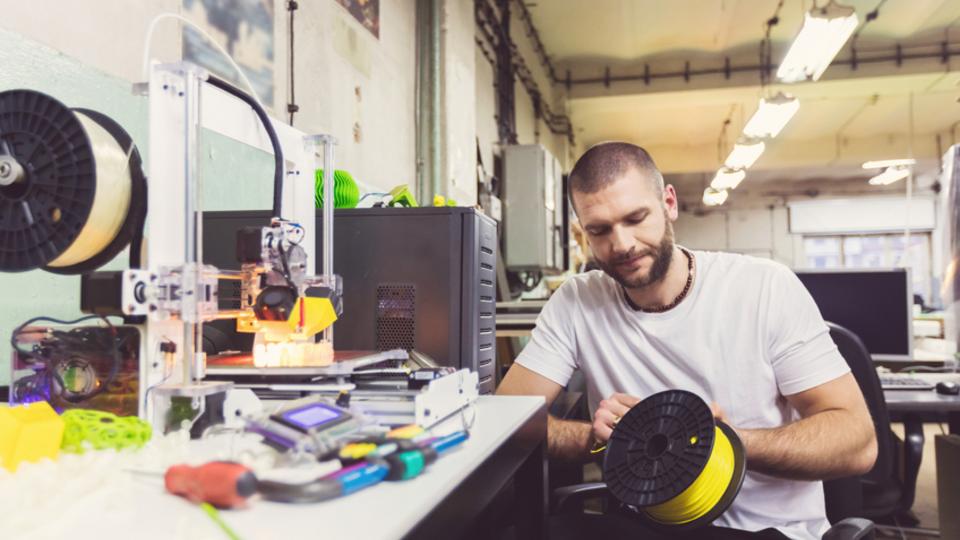 The commercial print market mostly relies on traditional offset printing, an analogue process using metal or polyester plates. Offset is more time-consuming on preparation than digital, but its edge in image quality is being challenged by printers that use computer vision that scans images to reproduce sharp-edged, high-density images and characters.
"Let's be honest, images from digital printers in the past were nowhere near the granularity that analog gave you," said Reid. "Not any more." He also has been able to get rid of some of the stacks of paper in his office by storing documents on a server linked to his printer.
The average print run for commercial products such as labels on packaging used to be 10,000 to 100,000 copies but with personalisation and shorter production times, it's now fewer than 5,000. That's where the next generation of digital printers come in. Digital printers completely automated the press and some post-press operations and at the same decrease the number of touch points where humans are required.
Personalised print runs
One such printer is the Konica Minolta Accurio Jet KM-1. All of the tiny detailing that analogue printing provides can now be done digitally – and is more cost effective for shorter prints runs. It packs computer vision, it moves sheets of paper using robotic grippers, and uses a special ink that is immediately cured through the UV exposure, eliminating the need to dry the printed material and shortening production time. Another big advantage is that it can print on any standard stock paper to B2 size.
This can speed up the time it takes to create promotional tools for on-demand production. Aside from sharp, rich images, the KM-1, along with label printer and digital embellishment, incorporates technology that can include silvery decorative strips or lettering on printed wine bottle labels.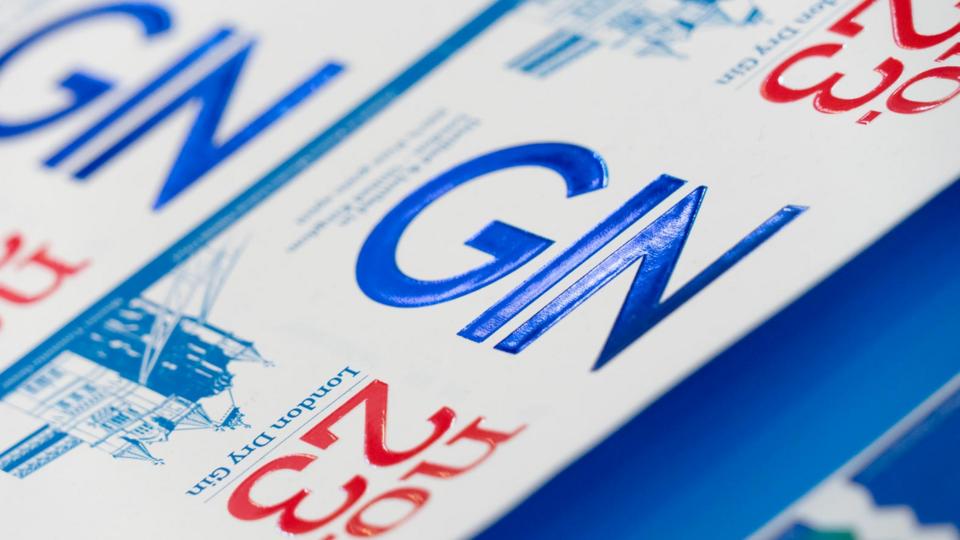 Camsealing, a mid-size label printing company in Japan with 45 years in the business servicing makers of electronic parts, food products, logistics companies and developers of sales promotions, has seen its orders increase after installing the label printer.
Because Camsealing doesn't have to outsource printing plates, it can achieve quick deliveries on tight deadlines, enabling it to grow. It's also turning a traditional print provider into a digital marketing provider. The technology is allowing the company to provide their customers with what they need, when they need it, all while maintaining a standard that was previously only possible through traditional offset printing techniques.
But the real benefit for printers is in product packaging and labelling, especially for products where ingredients are subject to change based on the replacement of suppliers or new government regulations. Customers tend to make purchasing decisions based on the appeal of how a label looks and feels, and the right package design and texture increases product sales.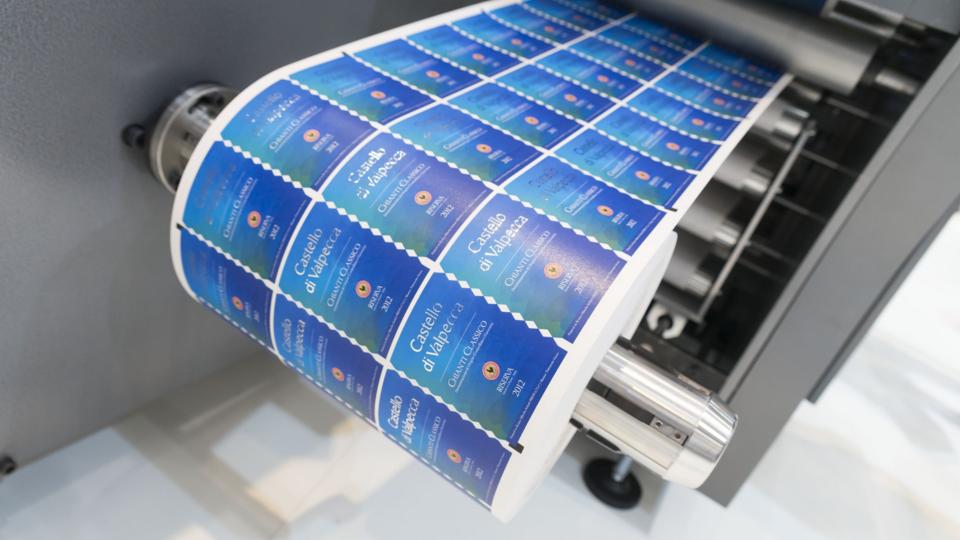 Konica Minolta aims to revolutionize the workflow of various industries by offering high-performance products, and attractive services and solutions. Covering all business areas, this includes office equipment MFPs, commercial printing, optical products, measuring instruments and healthcare.
Click here to find out more.
Discover More