Cloud accounting platforms - What to look for
The New Rules of Money
For business leaders looking to enhance their competitive edge, it's crucial to find ways to work smarter not harder, to simplify complexity and focus on activities that will generate the greatest value for their business.
Cloud-based accounting platforms are one such solution that help remove the manual, mundane and time-consuming aspects of running a business by consolidating real-time financial data, simplifying administrative tasks, allowing business leaders to focus on growing their business. Also, by transitioning to the cloud, business data can be securely accessed from any device, anywhere, meaning "out of office" no longer means out of touch.
So for those considering moving to the cloud, here are five questions to help find the solution that's right for your business: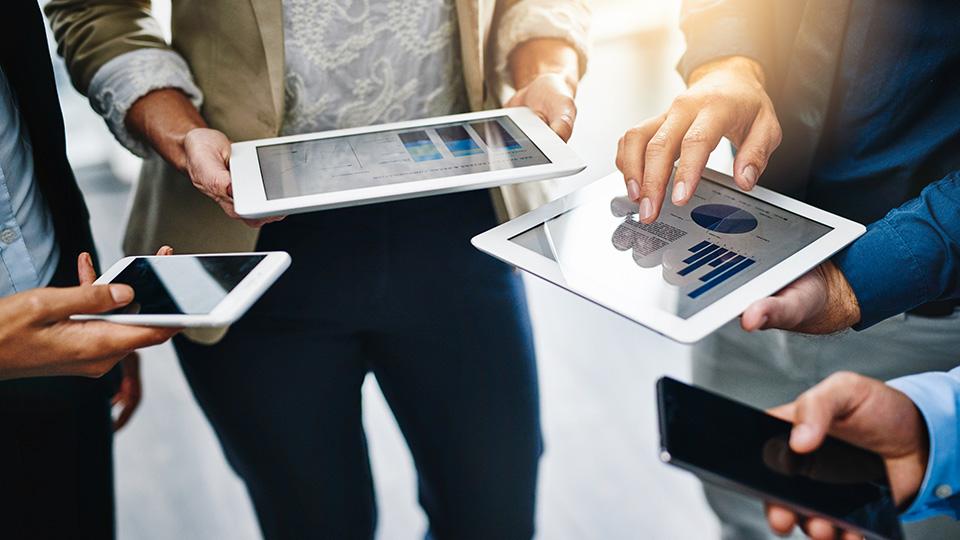 1. What solutions are other companies in your sector using?
Simply ask the owners of similar companies what solutions they use. Beyond just accounting, check whether they use solutions for other functions such as sending and tracking invoices to customers, paying invoices from suppliers, forecasting cash flow, and expense management. Also, consider asking your accountant for their recommendations, as any solution that saves your accountant time will have a direct financial benefit to your company. Speaking with your accountant will give you invaluable advice, flag potential implications and highlight possible benefits when considering a new solution.
2. How useful are the insights provided by the platform?
Most cloud accounting platforms offer the ability to link with your business bank accounts and credit cards, providing consolidated real-time data relating to your sales, expenses and cash flow. But beyond simply reporting and visualising these key figures, an even more important consideration is how easy is it to interpret the meaning behind the numbers? To help you get actionable insights at a glance, look for solutions that are customisable, allowing you to compare and analyse your financial data the way that's most useful for your business. Some solutions also provide prompts, forecasting and recommendations to help you run your business more effectively, providing value beyond reporting.
3. Does the solution have other apps and "add-ons"?
Downloadable apps can expand the functionality of your accounting software to perform a wide range of functions such as invoicing, e-commerce, inventory tracking and much more. This provides the opportunity for businesses to consolidate many different software solutions into one integrated platform, improving business processes whilst also reducing complexity. Some of the world's most popular solutions, for example Xero and QuickBooks, have hundreds of apps, with many created specifically for industries like hospitality, retail, and construction. So when choosing your preferred solution, consider the range of add-ons available and how they can also benefit your business.
4. How easy is it to transition to a new solution?
While the benefits of a cloud-based accounting solution may sound attractive, the perceived friction in transitioning is often a barrier to adoption. Fortunately several solutions come with a step-by-step guide that explains how to prepare and onboard your data, set up bank feeds and link credit card accounts, with some providing automated tools to help with the process. It's also important to choose a go-live date that will cause the least interruption to your business. Many companies opt for the first day of your fiscal year or during a time of year while business is slow.
5. Which software offers a free trial?
Beyond looking at the features best suited to your business, be sure to test the software before investing. Many solutions offer free trials, giving you the opportunity to compare functionality and ultimately see what works best for you.
Powering Businesses Everywhere
Visa and its partners like Xero and QuickBooks work together seamlessly, offering business leaders greater visibility over their cash flow and removing many of the time-consuming activities involved in running a business. Find out what else Visa can do to help you in streamlining your business processes.
Find out more