The mental health picture for migrants and refugees is very worrying
If you were born in a country where violence, extortion and gang-forced recruitment were issues you'd deal with regularly, would you stay?
And if you decided to leave, would you still go knowing that there was a 68% chance you'd be a victim of violence on your journey to find safety?
When you live in a place where kidnappings, rape, murder, and extortion are widespread, escape may be necessary for survival. But the escape route can often be just as dangerous and unforgiving.
This is the current dilemma faced by hundreds of thousands of people from Central America who have made the difficult decision to risk their lives to migrate to Mexico and the United States. The route out of the Northern Triangle of Central America (NTCA)—a region encompassing El Salvador, Honduras, and Guatemala—is the largest migration corridor in the world, with more than 500,000 people crossing into Mexico each year.
Doctors Without Borders is drawing attention to this unrecognised humanitarian crisis and responding directly to the needs on the ground. They've sent teams of doctors, psychologists, and social workers to meet migrants and refugees at various points along their journey, providing effective physical and mental health care to those who desperately need it. The health care is always professional, with a solutions-oriented approach that prioritises care and compassion. Doctors Without Borders provides care to those who need it, regardless of their nationality or immigration status.
When Options Don't Exist
Direct attacks, threats, extortion, or gang-forced recruitment are the main reasons refugees from Central America flee their homelands. Many Central Americans also make the tough decision to leave their countries hoping for a better life and greater economic opportunities in regions further north. They often feel there is no other option. But even this choice is fraught with danger: violence and hardships along the journey can take a disastrous toll on people's physical and mental well-being.
"It's the fourth time that I've tried to cross Mexico, but this had never happened before," a 35-year-old woman from Honduras told Doctors Without Borders. "This time, I came with my neighbour, and we were both held captive by a group of delinquents. The worst part is that they were Hondurans too. The federal police were their accomplices, and both of us were handed over to gang members. I was raped. They put a knife to my neck, so I didn't resist. I'm ashamed to say this, but I think it would have been better if they had killed me."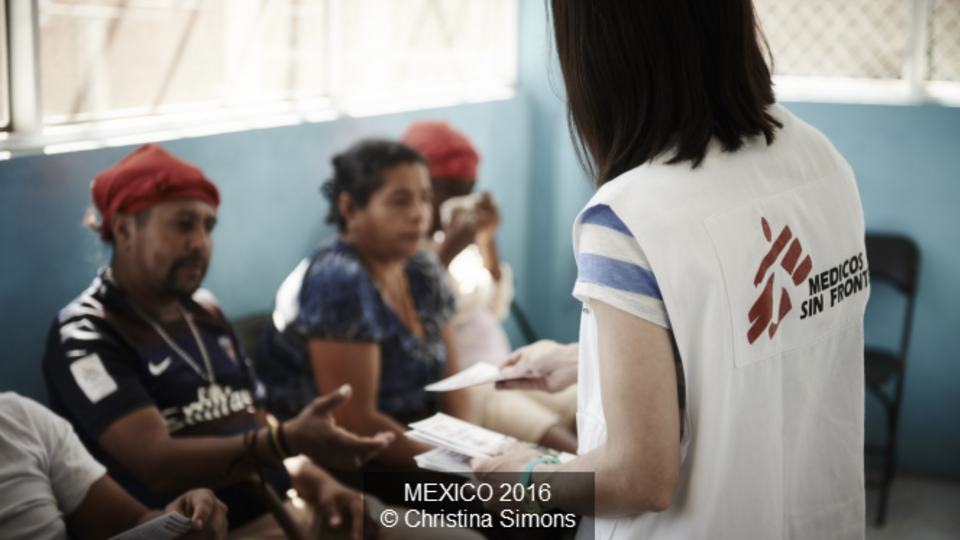 Where Doctors Without Borders Comes In
Providing medical aid for people living in or fleeing from Central America is not a simple task. The needs of marginalised groups are very often ignored, victims of sexual violence are often stigmatised, and patients requiring mental health treatment often find it difficult to access skilled psychologists. Doctors Without Borders specifically focuses on filling the gap in mental health care.
"The mental health picture for migrants and refugees is very worrying," says MSF-USA Executive Director Jason Cone. "Our teams are reporting post-traumatic stress disorder rates close to rates seen in populations affected by direct conflict."
Witnessing and experiencing violence can cause acute stress, anxiety, insomnia, and violent flashbacks. Migrant and refugee women require special attention, as data indicates that they are particularly vulnerable to mental health issues. During migration, 59% of women surveyed reported symptoms of depression, and 48.3% reported symptoms of anxiety. Other vulnerable groups (ie. unaccompanied minors and LGBTQ people) are often specifically targeted by criminal gangs and thus need greater support and protection.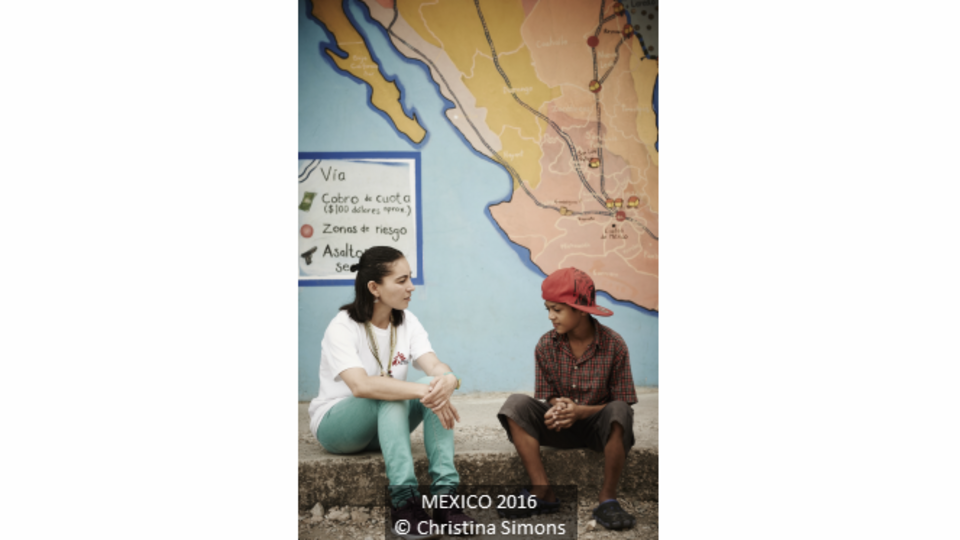 Slow, Steady Relief
Despite all odds, effective health care solutions for Central American migrants and refugees are being carried out right now, with efforts increasing in the future.
From January 2013 to December 2016, Doctors Without Borders teams carried out 28,020 medical consultations and 5,573 mental health consultations for Central American refugees and migrants in Mexico.
The teams provide medical care along the migration route—in hostels (or albergues) and at mobile clinics near railroads and train stations. "The goal was to get closer to the community and provide direct care for victims with any type of issue," says Dr. Marcelo Fernández, a Doctors Without Borders medical coordinator in Mexico.
For example, when Dr. Fernández's team noticed that the number of sexual violence cases was increasing, they started providing medical kits for sexually transmitted infections, including antiretroviral and antibiotic treatments. Victims are also given mental health care consultations.
These consultations aren't just implemented by Doctors Without Borders teams, but also by locally trained health care workers, volunteers at migrant shelters, and civil society groups at various points in the migration journey.
Doctors Without Borders has trained 888 volunteers and staff at 71 shelters and hostels in "psychological first aid," in which patients are counseled for a short period of time before they continue their journey. Counselors provide individual sessions, group sessions and psychosocial workshops.
"We try to work on the emotions, feelings, and thoughts that people experience as a result of what happened to them," says mental health supervisor Edgard Boquín. "We use cognitive behavioral therapy to help patients take the detrimental elements and replace them with positive coping tools, such as anxiety control, breathing, and relaxation techniques, or by making small life plans which will allow them to cope with their environment again. Helping patients identify an external support network - for the care of their health or for other immediate needs - has produced very good results in their recovery."
With support from committed donors, Doctors Without Borders can continue to provide lifesaving medical care to the people who need help most around the world. Click here to give a gift that saves lives.
We help people worldwide where the need is greatest, delivering emergency medical aid to people affected by conflict, epidemics, disasters, or exclusion from health care.
Visit Doctors Without Borders