I could see a whale slapping its tail in the water. The moment was so powerful. Three weeks later I moved to Broome."
For local artist Sobrane Simcock, the best part about living in the secluded Western Australian pearling town is its unique lifestyle. "You can't not feel alive here," says the artist simply known by her professional name, Sobrane.
She paints local birds on giant blank walls at cafes, army barracks and schools in Broome. "It's always warm and sunny and there are amazing beaches, some of the cleanest in the world."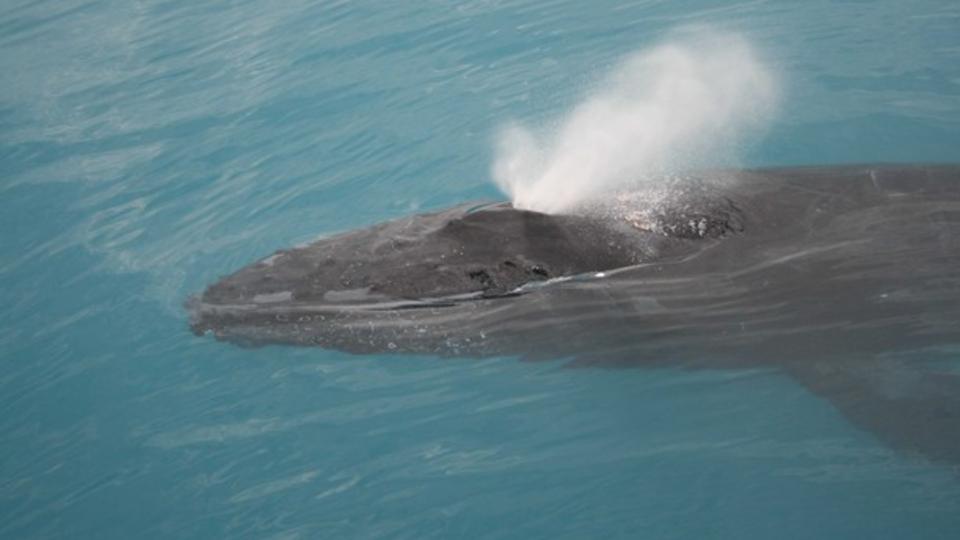 Humpback Whale © Patrick Hanrahan
Five years ago, Sobrane was "treading the boards" and exhibiting in Melbourne and Sydney. "The whales brought me here," she says. During her first visit she found herself alone on the beach. "I could see a whale slapping its tail in the water. The moment was so powerful. Three weeks later I moved to Broome."
The Kimberley is one of Australia's best whale-watching regions. Every year, 30,000 humpback whales spend June to October in the warm, tropical waters around Broome. "You have to get out into the big blue when you're here," says the painter, whose Sobrane Gallery sits at the end of a string of high-end pearl jewellery shops on Dampier Terrace.
Gantheaume Point © Salty Wings
Tropical Broome is on a peninsula. The town is next to Roebuck Bay, facing east, and Cable Beach (seven kilometres away) faces west to Madagascar. "Broome is such a compact place, you can pack a lot into a day," she says. "We swim and surf and do a bit of kayak fishing."
Fishing for barramundi, threadfin salmon and sailfish is a Kimberley pastime, and there are plenty of fishing operators, such as Absolute Ocean Charters, where hosts do everything for you, including filleting the fish.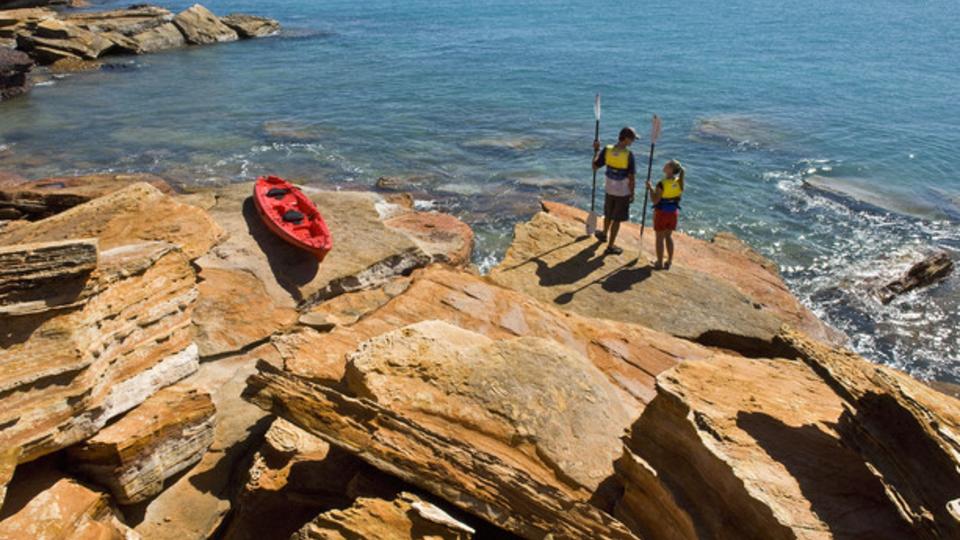 Kayak Tour at Gantheaume Point © Tourism Western Australia

No one should visit Broome without seeing the dugongs, turtles and birds of Roebuck Bay, she says. To do this, visitors should take a "turtle kayak" with Broome Adventure Company or join a tour at the Broome Bird Observatory. They also shouldn't miss a Broome Hovercraft ride, skimming over the Roebuck Bay mudflats in a banana yellow vehicle while a "pilot" points out dinosaur tracks in a petrified forest and wrecks of rusted World War II flying boats.
Roebuck Bay – roughly eight times the size of Sydney Harbour – is also home to snubfin dolphins. These strange-looking and elusive creatures were only declared a separate dolphin species in 2005.
"The wildlife is amazing and it's just on your doorstep," says Sobrane, whose partner, astronomer Greg Quicke, runs Astro Tours. Quicke, has been pointing telescopes at the night sky for 35 years. "I make the most of the Kimberley's 300 clear nights a year," he says.
Come sunset, locals sit on their camp chairs at Cable Beach watching a fiery-orange sun sink into the blue sea of the Indian Ocean. In the days of film cameras, processing laboratories in Melbourne would "correct" the colours of Cable Beach sunset snaps, Quicke says. "The labs didn't believe the colours could be that amazing, so they'd dull them down."
If lifting a cocktail glass isn't sunset activity enough, visitors can climb atop a camel or explore the beach on bikes with over-sized tyres with Broome Fat Bike Adventures.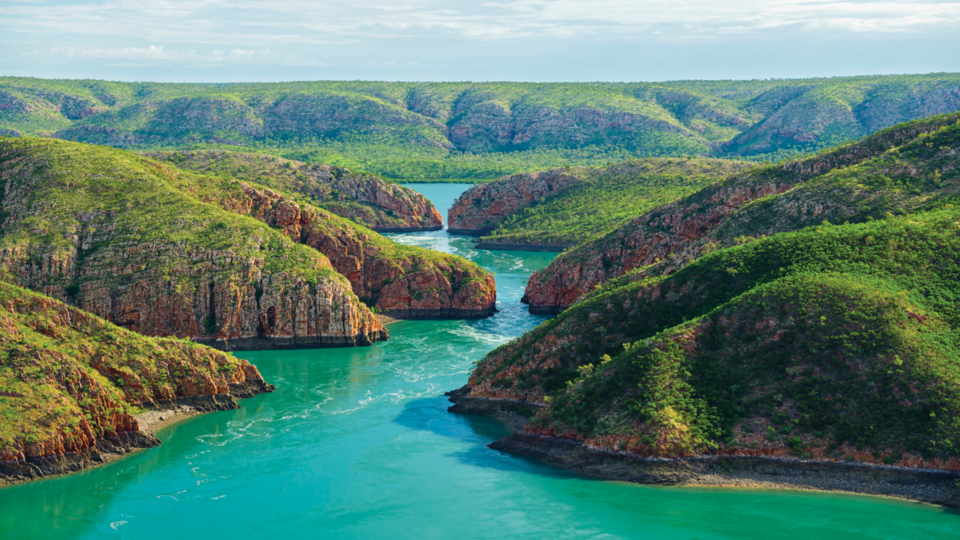 Horizontal Waterfalls © Lauren Bath
A Kimberley trip not to miss is a tour of the Horizontal Falls, which are produced by massive tides squeezing through two narrow channels in Talbot Bay. Several tour operators offer trips to the "waterfalls", which are accessible by seaplane or boat.
After visiting the Buccaneer Archipelago, travellers understand why the waterfalls have been described as "Australia's most unusual natural wonder".
Hero image: Camels at sunset on Cable Beach © Lauren Bath
Exploring extraordinary places and creating memories that will last a lifetime – it's just another day in WA. Western Australia boasts a diversity of landscapes and experiences waiting to be discovered. With so much to explore, choose a long weekend break or a week long escape. Now's the perfect time to book your trip to WA with Qantas.
Find out more