24 Hours in Waterford: The perfect itinerary to satisfy all 5 senses

Ireland's Ancient East boasts 5000 years of history but only one city in the region can claim the title of Ireland's oldest: Waterford. A seaport founded by Vikings in 914 A.D, Waterford sits southwest of Dublin and east of Cork, the perfect stopping point to break up an Irish road trip.
If you only have 24 hours in Waterford (though, warning, you'll likely want to stay for much longer), it's the ideal place to immerse yourself in experiences that delight all senses.
SMELL
Start off the morning with the fresh smell (and taste) of the blaa, a humble, slightly sweet white roll for which Waterford is known. With a malty flavour and doughy texture, they're so iconic to the region that the EU awarded the Waterford blaa a Protected Geographical Indication status in 2013. Truly, this is the ONLY place in the world to enjoy an authentic blaa.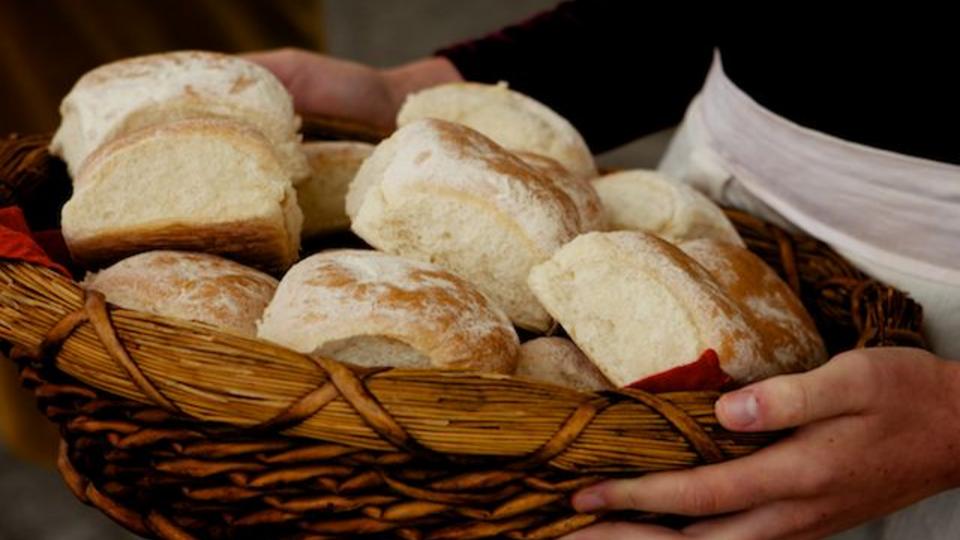 There are two - and only two - places in Waterford to get an official blaa: Walsh's Bakehouse and Hickey's Bakery. If you happen to be in the city during September's Waterford Harvest Festival, you can sign up for a Blaa Eating Contest and get your annual fill in one sitting...or not.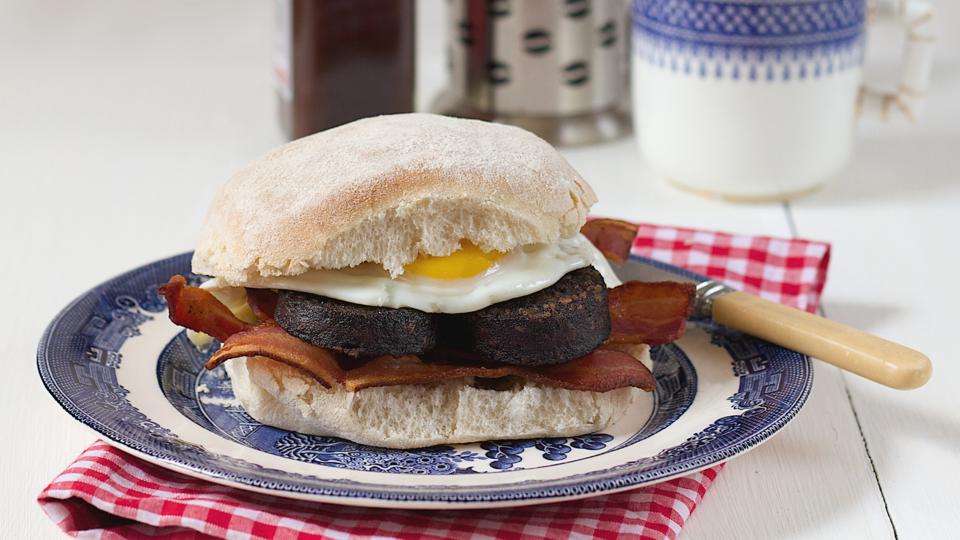 SEE
Don't miss the Waterford Viking Triangle, named for a set of 1000-year-old Viking walls that once surrounded it. Here lies the Waterford Museum of Treasures, a collection of three iconic landmarks: The Medieval Museum, Bishop's Palace and Reginald's Tower.
The Medieval Museum is Ireland's only purpose-built medieval museum and the only building that incorporates two medieval chambers: 13th century Choristers' Hall and 15th century Mayor's Wine Vault. Bishop's Palace, on the other hand, is a 250-year-old architectural wonder, with ground and first floors furnished as an elegant 18th century townhouse.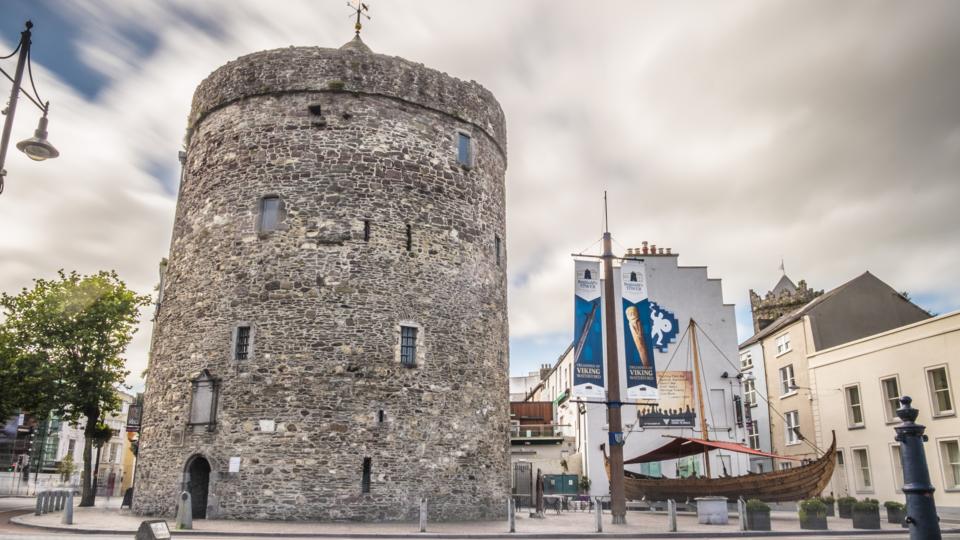 Finally, Reginald's Tower is Ireland's oldest civic building, having been in continuous use for over 800 years, with the first tower built by Vikings (the top two floors were added in the 15th century). Until 1700, the tower was the strongpoint of the medieval defensive walls that enclosed the city.
On display is the full set of weapons from a Viking warrior's grave, the only set to survive in Ireland. You'll also see the famous Waterford Kite Brooch, the finest piece of 12th century secular metal work ever discovered in Ireland.
SIP
Afternoon tea should always include a short ferry ride to a castle on an island, right? Located on an estuary of the River Suir just one mile down river from Waterford City, Waterford Castle was the ancestral home of the Fitzgerald Family for 800 years. An extensive refurbishment has brought the Castle into more modern times, with lodging, gardens and the most charming afternoon tea.
The perfect stop for a relaxing break, Waterford Castle Afternoon Tea takes place in The Conservatory overlooking the formal gardens and the Island's grounds. Afterwards, warm yourself by the open fire in the Castle's original Entrance Hall, adorned with the Fitzgerald Family Crest.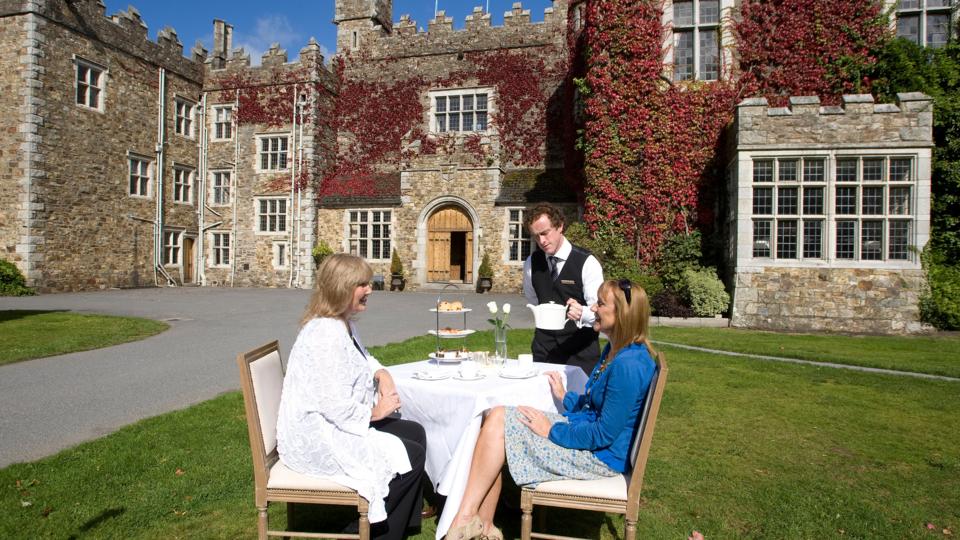 TOUCH
Archaeological evidence shows that from the early Iron Age, glass was regarded with the utmost respect in Ireland. Medieval documents prove glassmaking existed back in the middle 13th century.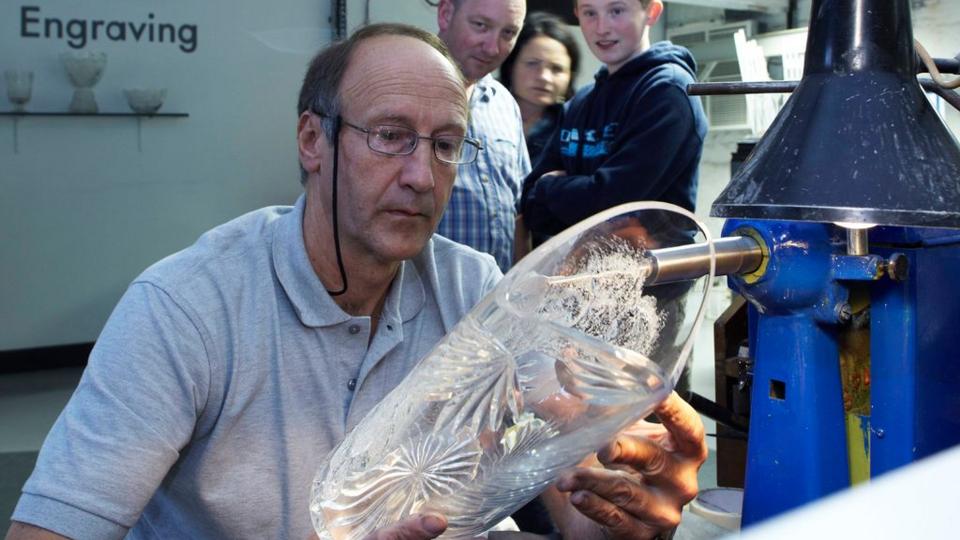 Known as the "glass with class" since 1783, the eponymous Waterford Crystal is an internationally recognised institution that ships all over the world today. For over 200 years, the company has been known for its glass clarity and purity of color.
At the House of Waterford Crystal Visitor Centre, you'll get a front row seat to see master glass cutters up close as they create the famous designs unique to Waterford and renowned throughout the globe. From the Times Square New Year's Eve Ball to the chandeliers at Westminster Abbey, so many of the world's most iconic landmarks use Waterford crystal. To visit the design epicenter is an experience both mesmerising and inspiring, and will compel anyone to later peruse a piece for his own collection.
LISTEN
Walking through Waterford offers the opportunity to view no fewer than six national monuments, but that view will be exponentially complemented with a professional tour guide narrating the way. And because Waterford isn't too large geographically, it's quite possible to cover 1,000 years of history in 1,000 paces.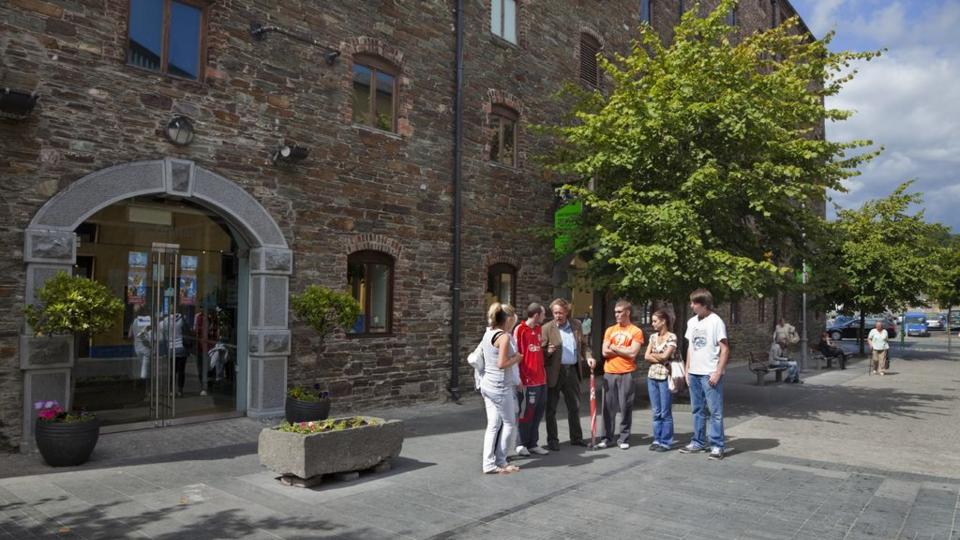 There are several notable tour guides in the area, each with varying tour times and lengths. Whichever you choose, you can be guaranteed stories behind epic castles and churches, historical tidbits of Waterford trivia and sometimes even access to places not typically available to the public.
And if you're still in the mood to listen to some Waterford craic (aka gossip and news), a good end cap to the tour would be a pint at 300-year-old T&H Doolan's, the oldest pub in Waterford City. It's a (loud) reminder that although every corner of Waterford is steeped in Irish history, happy locals continue to celebrate life as it today...on every level and through every sense.
Discover Ireland's Ancient East
At first sight, Ireland's Ancient East is carpeted by lush landscapes and idyllic towns, framed by the River Shannon and the Irish Sea. But this land is also full of secrets. Just ask the locals and stories will spring to life.
Learn more