Dubai's dramatic landscapes are ideal for adventure lovers – so much so that it has a 50-mile network of traffic-free, bike-only tarmac that criss-crosses the desert. At the heart of the city's love of cycling is Wolfgang Hohmann, known by the ever-growing two-wheeled community as "Wolfi".
More than 15 years ago, when the Al Qudra cycling path was just a pipe dream, Wolfi moved his family from southwest Germany to set up Dubai's first bike hub, Wolfi's. This one-stop shop for kit, equipment and servicing is now an emporium for top global brands, and one of the first ports of call for local and visiting cyclists alike.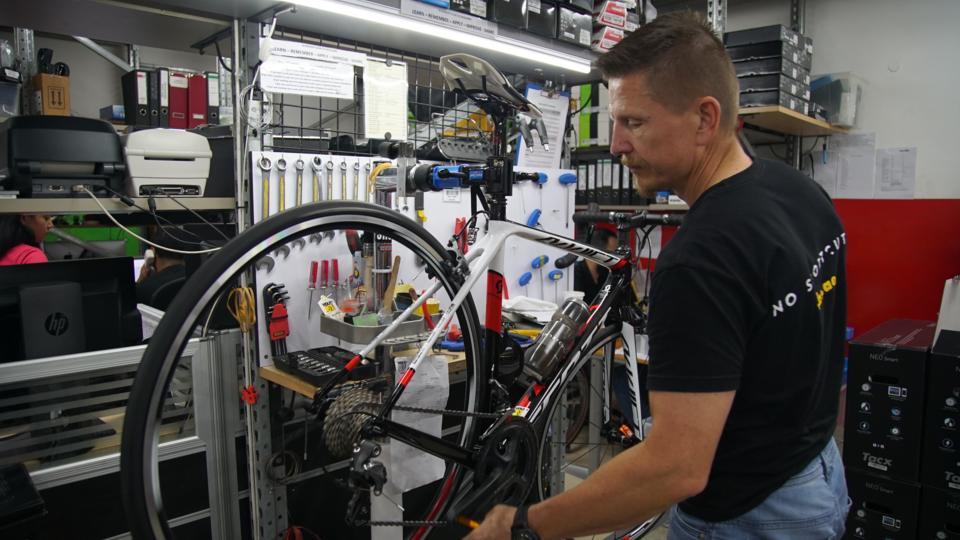 Wolfi's dream when moving to the emirate was to build a thriving community of cycling enthusiasts – he achieved that dream when the Dubai Roadsters cycling club was born. The club's 200-strong Friday group rides through some of the city's quieter streets at 6am, starting at the District One Nad Al Sheba Cycle Park and heading out on the paths to Academic City and back. Wolfi has also cycled with His Highness Sheikh Mohammed bin Rashid Al Maktoum, whose vision it was to create the Al Qudra path.
These cycle parks and paths are ideal for children learning to ride, and Wolfi is keen to instil his passion in the next generation. But it's not just dedicated track options that are available to Dubai's cyclists. Riders can take a gentle circuit of Al Barsha's Pond Park, cycle along a quiet stretch of beach or bike along the rocky hills of Hatta in the Hajar mountains.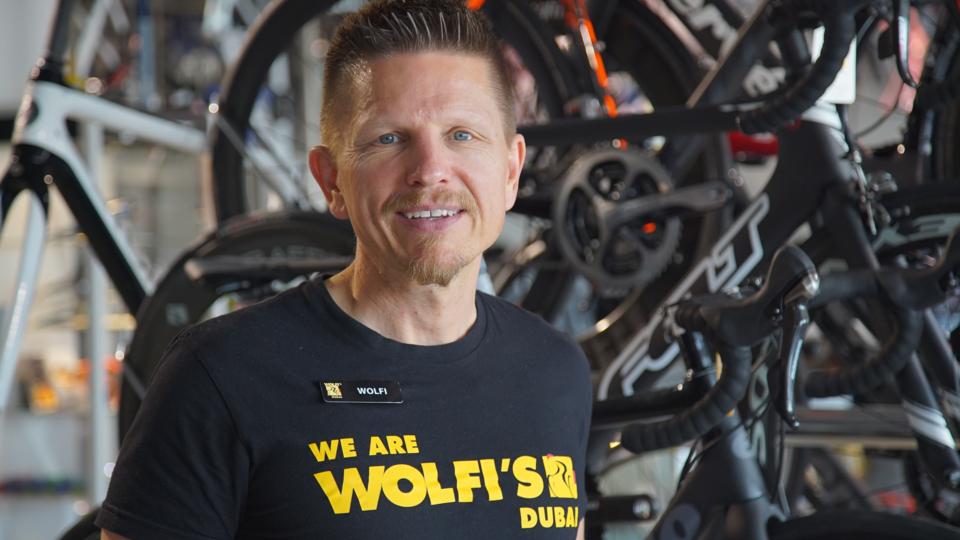 The cycling scene has expanded with a calendar of competitive events throughout the year, from February's Dubai Tour that sees sprint aces like Mark Cavendish compete, to December's Spinneys Dubai 92 Cycle Challenge, which even has a children's category.
This focus on cycling is part of a wider push towards an active lifestyle. In October 2017, the city's leadership launched Dubai Fitness Challenge, aimed at getting people active for 30 minutes a day for 30 days. The initiative was a huge success, with over a million Dubai residents getting involved. And it hasn't stopped there – more people than ever before are taking part in activities across Dubai, including running, horse-riding, water sports and boot camps.
Wolfi takes us through his top five cycling spots in Dubai, with hints and tips on when best to enjoy them.
Discover the top five places for getting active with children in Dubai, from the Autodrome to Mushrif Park.
Visit Dubai
When cultures fuse, fresh precedents are set, the bar is raised and the impossible is realised. Today, one city stands as a living, vibrant testament to that alchemy.
Find Out More