The Symphony of the Seas, the world's largest cruise ship, made its maiden voyage this spring. With space for 6,680 guests and 2,200 crew, it's on a scale similar to a small town or huge resort hotel. The World, a luxurious residential ship, travels the globe non-stop, with apartments selling for between $2.6m and $20m.
Clearly, it seems that both living and holidaying on board ship are far from losing their appeal. And much of the magic comes from the design of today's ships as sumptuous floating hotels. Modern cruise ships offer amenities as diverse as theatres, waterslides, and casinos, not to mention numerous bars and restaurants – everything required to keep guests entertained during their time at sea. And, unlike resort hotels where the view never changes, new countries and cities simply arrive outside the cabin window, without the need to unpack. Yet the art of designing a cruise ship is very different from designing a hotel.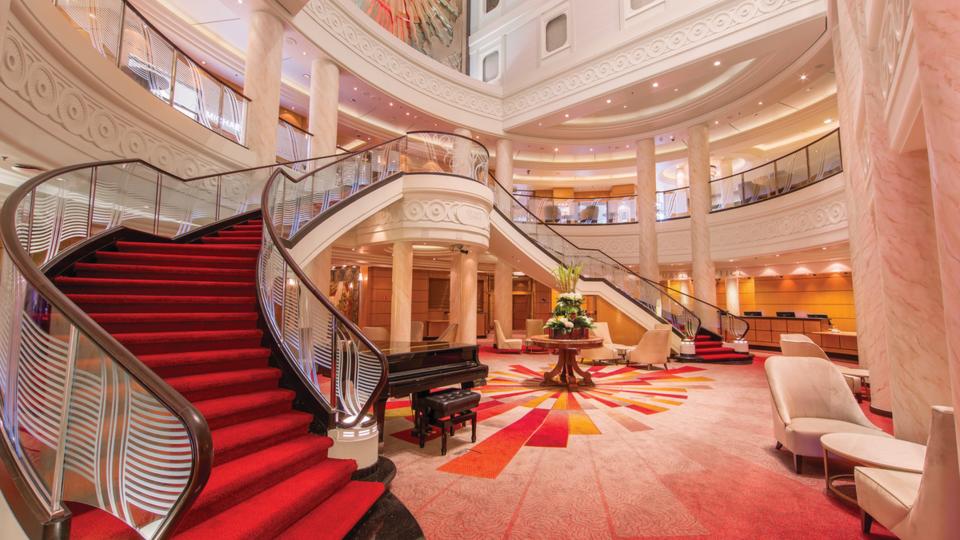 Alison Clixby, a veteran of over 25 years of marine interior design, looks after interior design for Cunard, which has a fleet of three ships and is adding a fourth in 2022. While the process is the same as for hotel design, she says creating a concept for a moving craft differs from designing for a resort where the weather is predictable and the landscape never changes.
"The ships aren't a static building: they move around the world on different itineraries," she says. "You're not really designing for a destination as such: the ship is the destination, and what you see from the windows is very much part of that experience."
Besides the impact of transitioning between climates as different as the South Pacific islands and Alaska, motion presents other design challenges. "It's a steel moving vessel: it moves, it flexes," Clixby says. "We have to be mindful of vibration: we don't want to affect our guests' enjoyment of spaces if something is rattling or vibrating."
As on aeroplanes, marine designers have to work within an extremely stringent safety code that restricts the materials available. And to guarantee stability even in high seas, vertical space is at a premium. While Clixby can occasionally work with dramatic double-, or even triple-height public areas, one of her biggest challenges is creating a luxury feel despite low ceilings.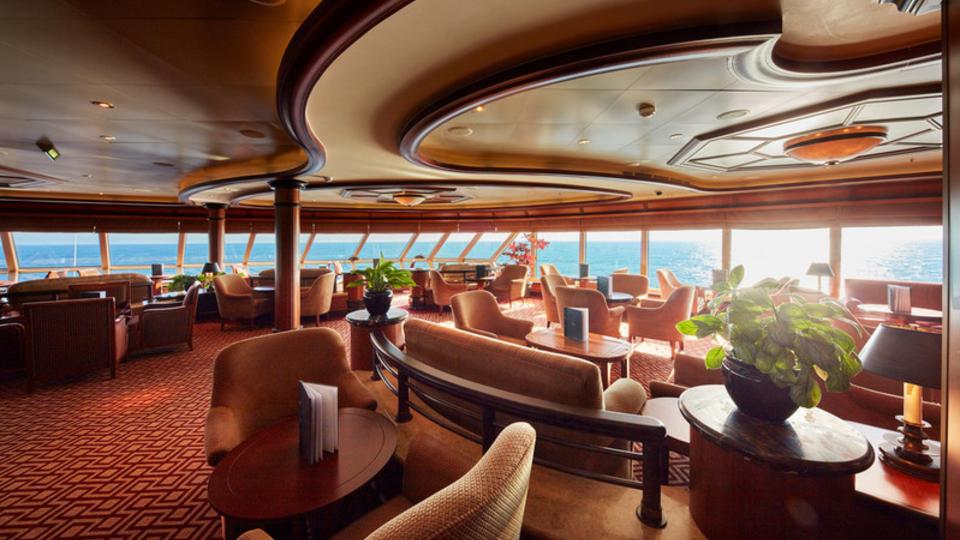 "It's a constant challenge to make that happen," she says. "We try every trick in the book: we use lighting, we use subtle steps in the ceiling, changes of finish and texture, trying to direct focus to somewhere further away."
Clixby keeps abreast of land-based and marine luxury design trends, but aims for a timeless feel, both to maintain the Cunard brand – she has more than a century of archives to draw on – and to futureproof the ship against upcoming fashions. The Cunard ships are refitted every few years in dry dock, a process where a cast of thousands, including the ship's crew, work for weeks to deliver the maximum impact with minimum time away from the water.
It's far from a cheap process. The Queen Mary 2's refit cost $160m, the Queen Victoria ran to $60m, and the Queen Elizabeth is headed to dry dock in November for a further multimillion-dollar refit. Clixby begins planning a good two years in advance, generally placing her last orders six months before the ship enters dry dock – although, when necessary, her team has turned around rush projects with only a three-month lead time. "We don't want to miss our refit window and then wait five years for something we know could provide some guest benefit," she says.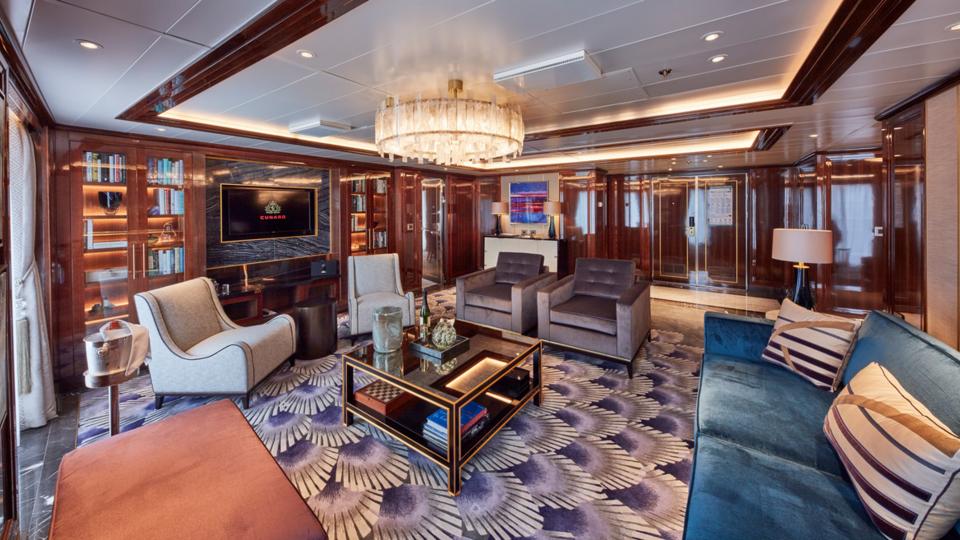 While Clixby creates luxury at every level of the ship, it's in the Grills suites, Cunard's answer to the ocean liner first class, that her design reaches its most indulgent. Comparable to land-based super-suites in the finest hotels, the top-end duplex suites cover more than 200 square metres, with two master bathrooms upstairs and a guest bathroom downstairs, as well as expansive balconies, a butler's pantry and curated library. The space is lavishly finished with materials from fine marbles to hand-tufted rugs, each with a unique design created just for that particular suite.
For Clixby, the most exciting part of her job is definitely working on brand new ships. Cunard's fourth ship is so early in the design stage that her major focus is currently working with the steel structure. "To sail in after you've spent four years from basically a piece of paper and 'Here's what we want': sailing into Southampton on that ship is such a proud moment," she says. "It really is a special time."
Only on Cunard
Escape to an unrivalled world of freedom and possibility, with as much or little to do as you please.
From glamorous occasions to inspiring moments of delight, discover how the pioneers of luxurious ocean travel continue to provide everything you wish for and more than you expect.
Try fencing, learn to tango, listen to an astronaut, or perhaps just go with the flow and drink in the timeless atmosphere on board and enriching ports of call.
Experience a voyage like no other, with more space than you imagine and special times you will never forget.
Learn More