Home of the first fusion food?
Once an important port in global trade, Macao has developed a diverse cuisine thanks to its cosmopolitan cultural past.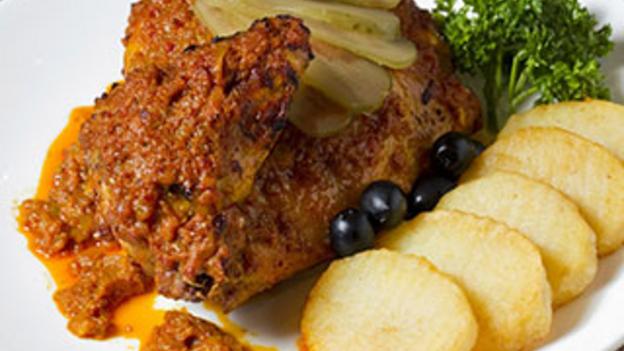 One of Macao's most talked about dishes is the egg tart. But while the local spin on creme brulee deserves plenty of gastronomic attention, this legacy of the Portuguese is just a tiny highlight.
Macanese cuisine is often overlooked when compared with the food of its near neighbours Hong Kong SAR and Mainland China, but it has a unique appeal that makes dining out here a distinct pleasure.
There's a good case to be made for Macao as the home of the first 'fusion food'. Once an important port in global trade, this Special Administrative Region(SAR) of China has developed a diverse cuisine thanks to the impact of other cultures.
Seasonings from the far corners of India pop up unexpectedly. African and Indonesian influences can be seen in dishes that appear regularly on restaurant menus. And staple Chinese ingredients are folded into stews, sandwiches and snacks that aren't found anywhere else in the world.
The Portuguese colonisation, still prominent in the names of local dishes, imposed its own traditions in the form of salted cod and vegetable soups like caldo verde. The long and colourful history of Macao can be experienced solely through its food: flavoursome, diverse, and unlike any other cuisine in the world.
MAKE A MEAL OF IT
For a first Macanese meal, seek out some galinha à Portuguesa (Portuguese-style chicken). Contrary to its name, this dish originated in Macao and highlights two of the ingredients most commonly used in the local cuisine: turmeric and coconut milk.
It's a curry-like dish that's commonly heaped over rice and has plenty of subtle additions, like using sesame oil, ginger and soy sauce to marinate the chicken, which add some Chinese attitude. Hearty and warm, it might make you break into a sweat on a hot and humid Macao day, but it's worth it.
For a second, spicier spin on chicken, hunt down galinha à Africana (African chicken), so called for its African ingredients. It's the spicy piri-piri sauce in which the chicken is marinated that gives it a kick, before it's tossed onto the barbecue and grilled to tenderness. Although an ethnically Portuguese dish, it has become a staple in the Afro-Macanese community, and it's one of the defining dishes of Macao.
For the adventurous palate, cabidela is a must-try. This dish, made with rabbit or chicken in Portugal, is made with duck in Macao. The duck is cooked in a broth of water, spices, vinegar and some of its own blood.
Dried, salted cod - bacalhau in Portuguese - pops up around the world in former Portuguese trading posts such as Goa and Angola, but here in Macao it's a staple seasoning, and will appear in everything from fried fish cakes (try these with an ice cold Portuguese beer) to salads.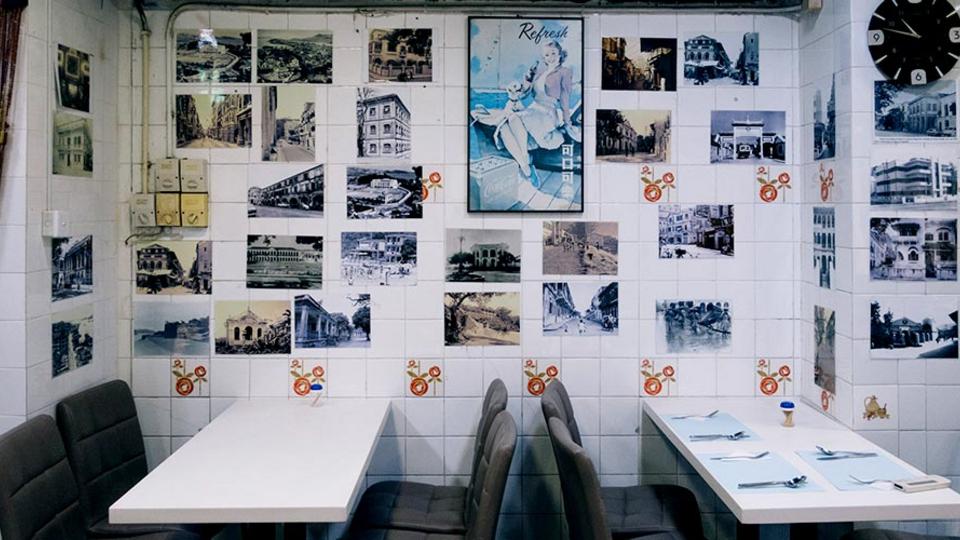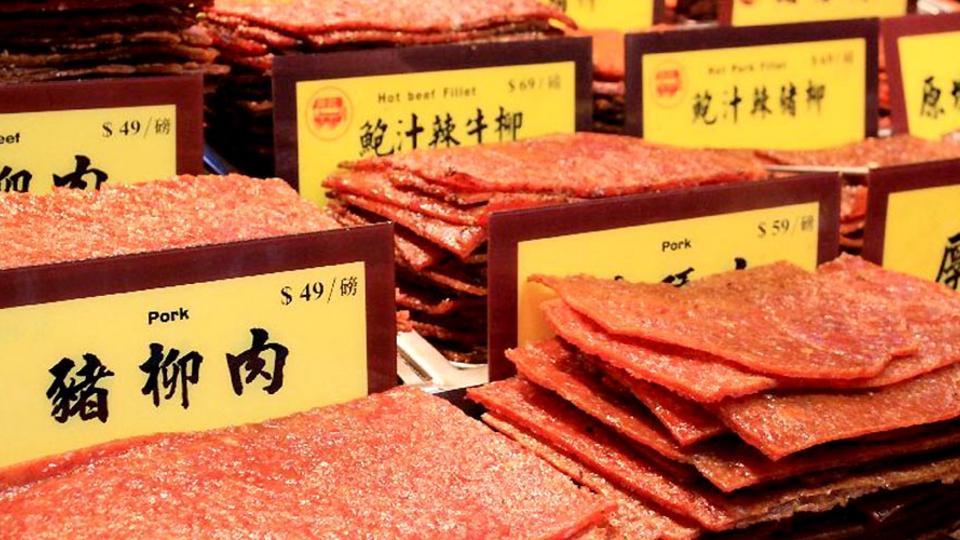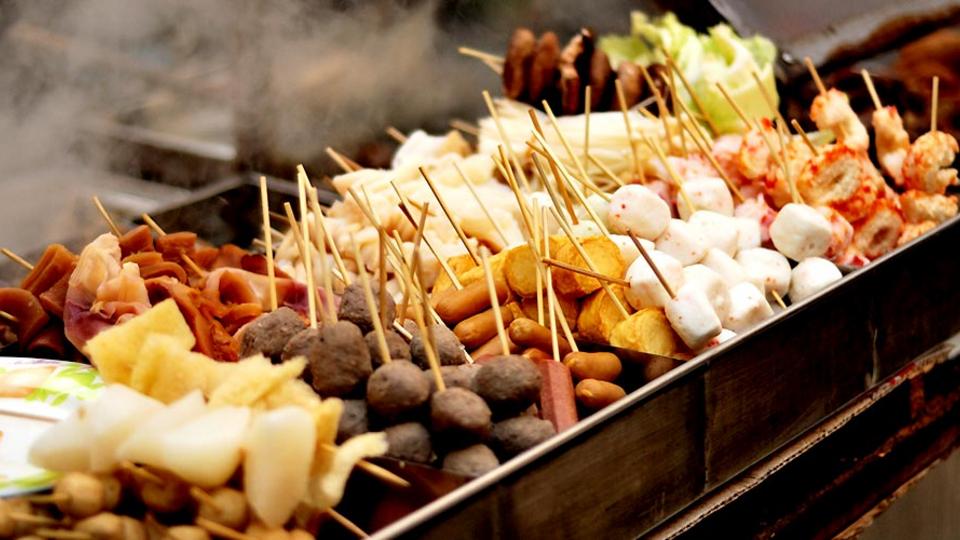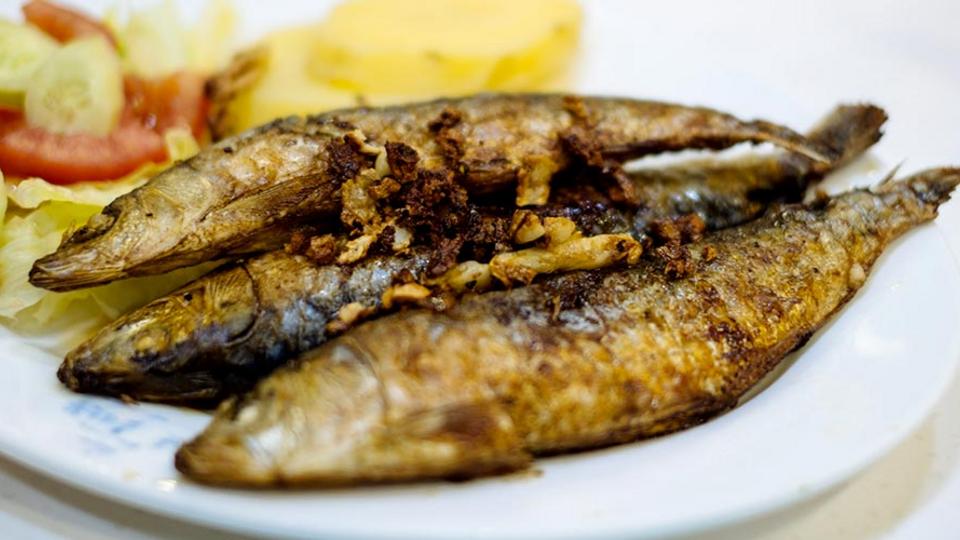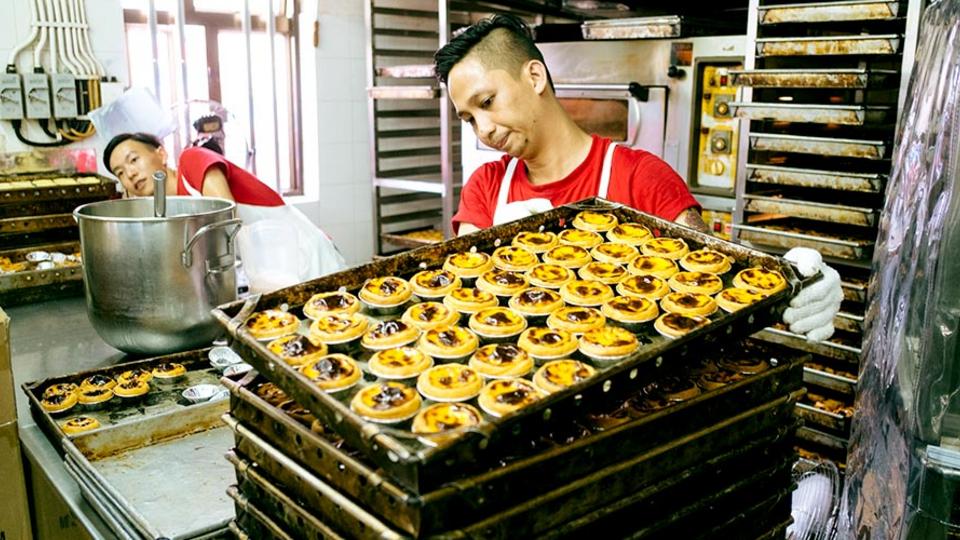 SNACK ATTACK
Sometimes the best food isn't eaten in a restaurant but grabbed on the go. Macao has an impressive range of South East Asian snacks that visitors should make time (and room) to experience - from Burmese Fish Soup noodles to Indonesian savoury snacks such as satay and risoles – all of which have gained their fair share of popularity among a vast selection of local gastronomic shrines.
In popular tourist areas throughout Macao, dried BBQ meat is a Chinese-influenced salty and sweet jerky that makes a high-protein snack for when you're in between shopping and sightseeing. And, if you're stopping for a mid-afternoon tea or coffee, add a dish of serradura, or 'sawdust pudding': a sensationally sweet combination of finely crushed tea biscuits layered with flavour-infused whipped cream and condensed milk.
It's the spicy piri-piri sauce in which the chicken is marinated that gives it a kick, before it's tossed onto the barbecue and grilled to tenderness.
FURTHER EXPLORATIONS
Getting off the tourist trail pays dividends in Macao. While most of the city's sights are collected in a fairly compact central area, some of the most tantalizing treats are located further away.
Pay a visit to some humble but stupendously popular restaurants situated in the old Taipa Village to sample other well-known local food such as authentic Portuguese and nostalgic Cantonese cuisine. The dishes here can be enormous and a bargain to boot, but visitors should bring along a friend (or five) to make sure they get a chance to sample as much as possible.
The village is also home to restaurant serving up pork chops buns that draw locals and those from neighbouring countries closer to Macao. This juicy, fried, boneless pork chop slipped inside a soft white bun is sweet, succulent and crispy, and demands your full attention.
And if you've somehow managed to miss those ubiquitous Portuguese egg tarts during your trip, you should really seize the opportunity before you go. The circles of buttery pastry, filled with sweet custard are dangerously moreish, so saving them for the end of a gastronomic Macanese adventure will ensure that you take advantage of the full range of fabulous fusion dishes that Macao has to offer.
A destination where timeless traditions meet cosmopolitan modernity, Macao's fascinating blend of Eastern and Western cultures can be traced through its history, art, design and cuisine. Discover your passion in the Colours of Macao, an interactive showcase of the city's most exciting highlights.
Visit the Colours of Macao