Photographer Trevor Lee has spent the last three years living and working in Yosemite National Park, broadcasting his adventures to his 113,000 Instagram followers.
The Valley Portal is a tree stump, about 10ft tall. Inside, it's hollow and charred where flames licked through it, but the outside is still as smooth as driftwood. Surrounded by trampled grass, the portal isn't a major tourist attraction in Yosemite National Park – because Trevor Lee made it up, giving the stump a name and branding it on his Instagram account.
Yosemite – est 1890
California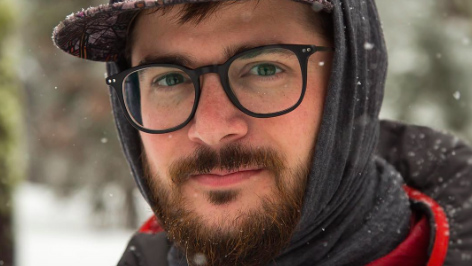 Trevor Lee, Instagrammer
Read more about BBC Travel's celebration of the US National Park Service's 100th Anniversary.
The 29-year-old photographer has spent the last three years living and working in Yosemite, broadcasting his adventures to his 113,000 Instagram followers. Now, he's become an informal ambassador for the park's less-trod reaches, like the portal and Melissa Falls, a waterfall he named for the friend who showed it to him.
Lee grew up just south of Bowling Green, Ohio, a part of the United States known for its ever-unfolding flatness. As a kid, he'd never been west of the Grand Canyon, and didn't know the difference between Yosemite or Yellowstone. Then, about five years ago, he took a road trip to Yosemite with his brothers and dad, and after just four hours, knew that he had to figure out a way to get back. "The rock formations are twice as tall as the Empire State Building or any radio tower I've ever seen," he said. "Eventually, you just get big eyes."
Nine months later, he scored a job at a coffee shop in the park, and he moved there full-time in May 2013. At first, he lived in an employee tent cabin, a no-frills wooden frame with a canvas shell, which Lee described as "just a bunk and a shelf for your things". His tent stared down the Glacier Aprons, and if he looked to the left, he saw Half Dome. On their off hours, Lee and his fellow photographers and park employees trekked to less trafficked areas of the park. At night, they traced constellations in the wide-open sky. In winter, they snowshoed among coyote footprints. "If you live in the valley, you're the first to see it," he said. When he shared his photos online, he invited followers to share his view.
If you live in the valley, you're the first to see it.
The park, which was established some 26 years before the National Park Service, has long been a source of inspiration for photographers. Ansel Adams famously captured the dramatic, almost architectural swaths of rock in stark black-and-white compositions. But Lee takes a subtler approach: lush landscapes that feel more intimate than untamed. In Lee's photos, his subjects actively engage with the park and its sweeping vistas.
He's snapped pictures of El Capitan's granite face reflected in the glassy Merced River, but also one of someone reclining in a hammock strung from Indian Rock Arch beneath a nearly cloudless sky. In another, the camera peers out from a tent, overlooking a man warming himself by a crackling fire, with a snow-covered Half Dome in the background. For all those grave, mid-winter photos of fog drifting in and cloaking the rock faces, there are also shots of Lee's friends bouldering in crevices or on cliff faces, scheming about the best places to grip. The photos suggest that, as much as Lee is awed by the landscape, he also finds a sense of fun in it.
Yosemite attracts upwards of four million visitors a year, and it sometimes seems that all of them are holding cameras. At Bridal Veil Falls, for instance, visitors line up to crane their necks and take photos of the swirling mist. Lee said that it's hard to take a bad photo at Yosemite, but some are more expected than others – and that's because the average visitor only sees one side of the park. "They're not seeing photos from scrambling up the side of peaks or exploring in the High Country," he explained.
So he set out to showcase a side of the park that's less visible to the casual visitor – and now those visitors often reach out to him for suggestions. Lee said he gets around 20 emails a month asking for directions to the spots he's shared online, and since the park has given him so much, emailing back is the least he can do. "It's one of the things I'm proudest of," he said.
If you liked this story, sign up for the weekly bbc.com features newsletter, called "If You Only Read 6 Things This Week". A handpicked selection of stories from BBC Future, Earth, Culture, Capital, Travel and Autos, delivered to your inbox every Friday.