People come from all over to spend a few days playing cowboy in Saguaro National Park, which flawlessly plays the part of a Western movie set.
With its Sonoran Desert landscapes and blood orange sunsets, Saguaro National Park on the outskirts of Tucson, Arizona, flawlessly plays the part of a Western movie set.
Saguaro – est 1994
Arizona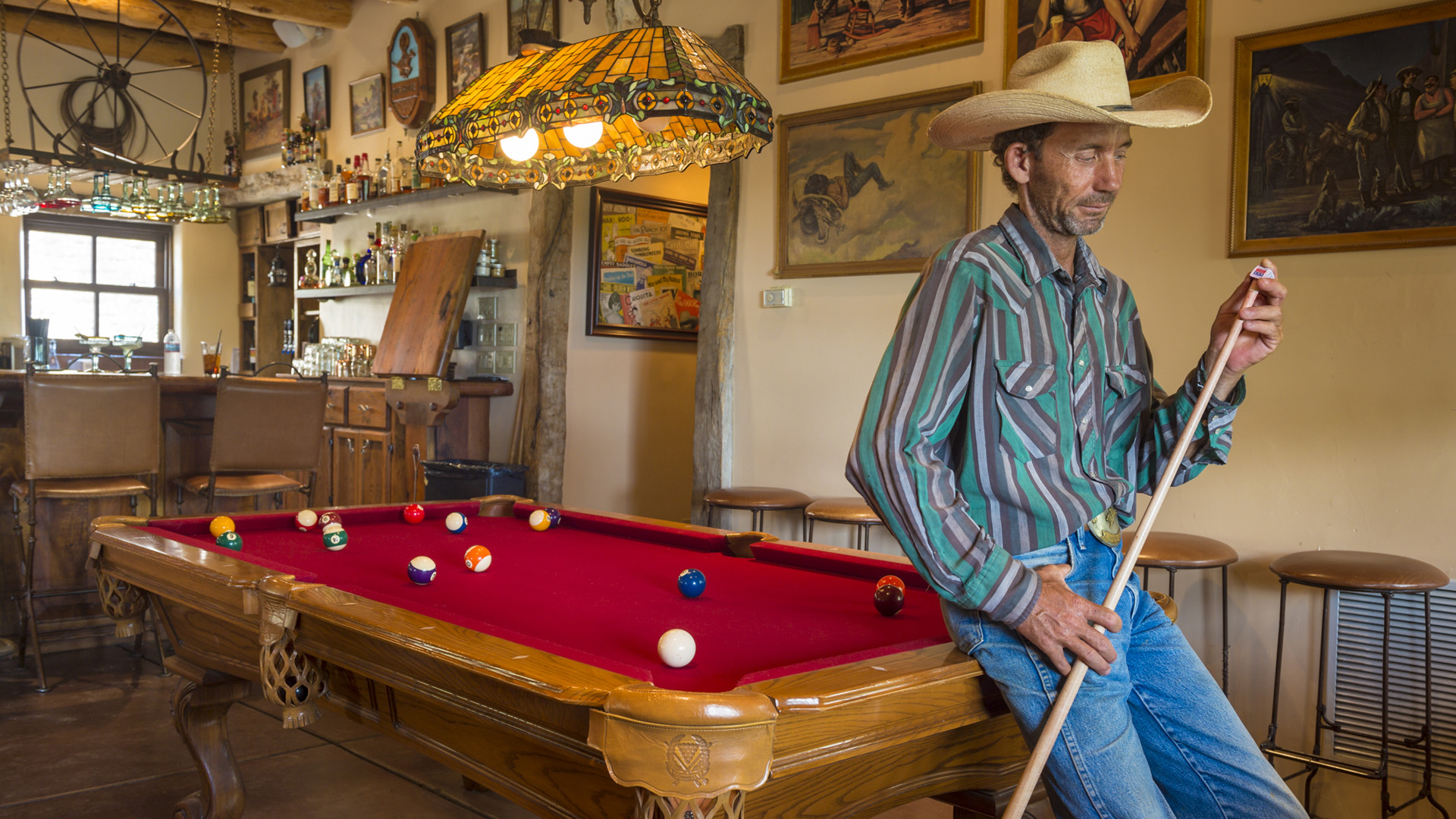 Andrew Sanders, cowboy
Read more about BBC Travel's celebration of the US National Park Service's 100th Anniversary.
"Without knowing it, when you dream of a Western movie – cactus jutting out as far as the eyes can see – you are thinking of the saguaro cactus landscape," said Andrew Sanders, a cowboy who's worked in the region's ranches for more than 20 years. "As you survey the sights, one expects to hear the roar of the [Native Americans], the cavalry approaching or perhaps, even Clint Eastwood himself."
Enamoured by the rawness of the area and riding horses ever since he can remember, Sanders has always had a passion for the desert backdrop. Largely untouched by man, Saguaro has 70,905 acres of designated wilderness, which is divided into two separate districts: Rincon Mountain to the east and Tucson Mountain to the west. Traditionally known for homesteading and ranching, the area underwent some challenges before becoming a national park in 1994. Following extensive cattle grazing between the 1870s and 1890s, believed to endanger the saguaros, free-range livestock became limited to ranch territory.
Following the success of the Western film genre in the early 1920s, ranch owners realized that tourists could provide additional income to raising cattle. Thus, some 10 dude ranches – the biggest being Tanque Verde and White Stallion – emerged next to the park. By 1926, the Dude Ranchers Association was formed, and in cooperation with the railroads and national park officials, membership grew to 47 ranches by the following year.
"Today, to be politically correct, we prefer to say guest ranch," said Sanders, referring to the derogatory connotation of a "dude" as a nicely dressed city-dweller on vacation. On these ranches, cowboys like Sanders work as wranglers, overseeing tasks such as handling saddled horses, gathering cattle, tending to the corral, shovelling manure and serving as guides that take visitors on horseback excursions. People come from all over the world to spend a few days on horseback, learning to use a lasso and discovering what life as a cowboy is like. During the backcountry pack trips, visitors hike, camp and enjoy the beauty of the outdoors.
"I worked all my life on cattle stations, often more than 10 hours in the saddle, from sunrise to sunset – but it is often less tiring than guiding tourists for four hours," Sanders joked, referring to the less experienced riders.
The proud owner of both an impressive vintage saddle collection and a gun used in the film The Good, the Bad, the Ugly, Sanders is living his dream next to Saguaro National Park. "There is a real cowboy culture here," he said, "you can spend six months in the wilderness and only go to Tucson once. It's like living in a Western Spaghetti."
Did you know?
The only US National Park to protect a single plant species, Saguaro is home to more than 1.6m individual saguaro cacti.
If you liked this story, sign up for the weekly bbc.com features newsletter, called "If You Only Read 6 Things This Week". A handpicked selection of stories from BBC Future, Earth, Culture, Capital, Travel and Autos, delivered to your inbox every Friday.