How can I keep my children safe online?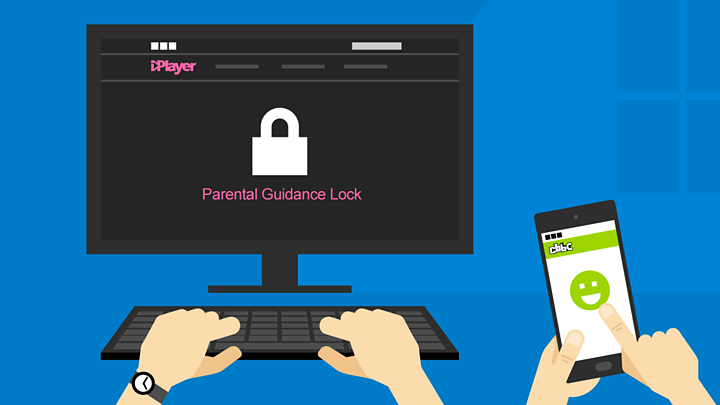 Child-friendly services and tools on the BBC
If you're looking for something child-friendly on the BBC, here are some good starting points:
How do I know BBC accounts are safe for my children?
We've got various safeguards in place to keep children safe. For instance, anyone under 13 who registers with the BBC only provides a username (which shouldn't be their real name) and their date of birth.
Bear in mind
Outside the UK a BBC Account will not provide access to the child specific content available in the UK. Please do not create a BBC Account if you are outside the UK and under 18 as your account may be removed.
You control what your child can do with their BBC account
People under 13 can't access certain features without permission from a parent or guardian.
If they try to post a comment on a message board or want to use any personalisation features, they'll have to link their BBC account with the account of their parent or guardian. Here's how that happens:
We'll ask them to enter the email their parent or guardian uses to sign in to the BBC.
We'll send the parent or guardian an email that lets them choose which features the child is allowed to use.
A couple of things to bear in mind
BBC Children's services sometimes collect personal information, just like the parts of the BBC that are for grown-ups.
If we see a comment on a message board that makes us think a child is in danger, we may pass the comment and other details on to people who can help, like the NSPCC.