Favourite Locations
Features & Analysis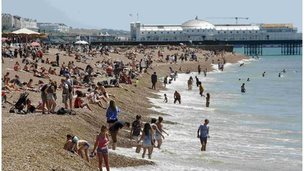 Weather for the week ahead
Nick Miller takes us through the weather details for the week.

Record breaking heat across the globe
Unprecedented June heat breaks records in four continents across the globe. Darren Bett reports.

Weather forecast for British GP
The 2015 F1 season heads to Silverstone for the British Grand Prix on 5 July. Will thunderstorms affect racing conditions?