Favourite Locations
Features & Analysis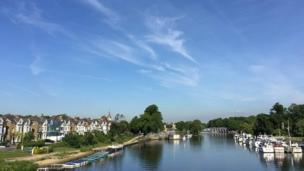 Weather for the Week Ahead
Temperatures will be climbing over the next few days, but is there an end to the warm spell in sight?

Measuring temperature
Ever wondered why the temperature reading on your thermometer may be different to those you see or hear on air?

Monaco Grand Prix forecast
Will it stay dry and sunny for the F1 teams in Monaco over the coming days?