Favourite Locations
Features & Analysis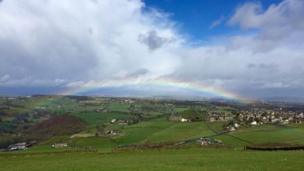 Weather for the week ahead
The current settled spell of weather won't last for long. Changes on the way next week but what will April bring?

Queensland braces for Cyclone Debbie
Flooding rains, storm surge and gales are forecast as Cyclone Debbie heads for Queensland.

New cloud types named in 'cloud atlas'
The World Meteorological Organisation has added 12 new cloud types to the atlas.