Favourite Locations
Features & Analysis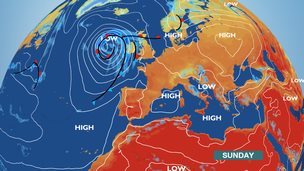 Holiday destination weather
Escaping to the UK coast? Heading for a European vacation? BBC Weather's Louise Lear looks at your weather prospects for the next few days.

Weather for the week ahead
Warming up in the southeast, staying unsettled in the northwest, but for how long? Nina Ridge has the answers.

Where is the wettest place in Scotland?
Some parts of Scotland have seen more rainfall this July than since records began.