Favourite Locations
Features & Analysis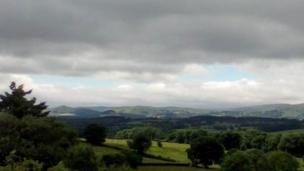 Weather for the Week Ahead
After the heat, the weather has returned to something fresher and breezier. Will it stay that way into July?

What? No mud?
In a surprise move, the Glastonbury Festival stays much drier than usual this year.

Splish splashing spinning gorilla
Zola has been cooling off in his favourite blue swimming pool at Dallas Zoo.