Favourite Locations
Features & Analysis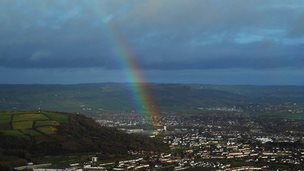 Weather for the week ahead
Jay Wynne has more on the effects of the Jet Stream and the changeable weather it could bring to the UK over the next ten days.

Thanksgiving forecast
Severe thunderstorms forecast for parts of the Midwest ahead of Thanksgiving on Thursday,Stav Danaos takes a closer look at the weather in the USA.

Wintry blast hits the Balkans
The first snow of the season has arrived for parts of the Balkans and Eastern Europe. Stav Danaos explains what this could mean for those facing these wintry conditions.