Favourite Locations
Features & Analysis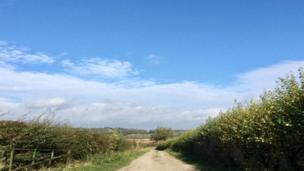 Weather for the week ahead
A lot of dry weather in the forecast for this week, but what about the week ahead? Nick Miller has the long range weather details.

Cyclone Kyant approaches India
Tropical Cyclone Kyant has been responsible for stormy conditions in the Bay of Bengal.

How does fog form?
At this time of the year we're likely to see fog or mist developing overnight, what exactly is fog and how is it formed? Louise Lear explains.