Favourite Locations
Features & Analysis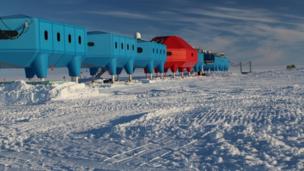 Ice crack to put UK base in shut-down
The British Antarctic Survey is pulling all staff out of the space-age Halley base in March because of a big crack in nearby ice.

Ice storm hits USA
Freezing rain and sub-zero temperatures have caused havoc across parts of the US Midwest.

Weather for the Week Ahead
After a varied week of weather, there's something more benign ahead.