Favourite Locations
Features & Analysis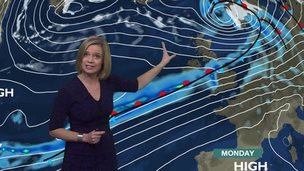 Weather for the week ahead
Sarah Keith-Lucas takes us through the weather details for the week ahead.

Most snow patches counted in 21 years
Seventy-three patches of snow have survived on Scotland's hills from last winter - the most for 21 years, according to a man who counts them.

Heavy rain hits the Middle East
Flooding triggered by torrential rains caused chaos in Saudi Arabia and Qatar. Darren Bett has the details.