Favourite Locations
Features & Analysis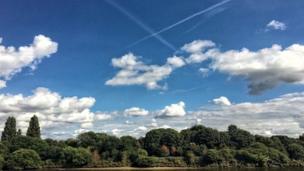 Weather for the Week Ahead
As we head to August, the weather will be energised. John Hammond explains more.

What's the weather like in Rio?
It's not long until the start of the Rio Olympics. What will the weather be like if you're lucky enough to have a ticket?

Extreme heat and wildfires in USA
Hot and dry conditions have sparked wildfires in California with high temperatures affecting eastern US states too. Ben Rich reports.