Favourite Locations
Features & Analysis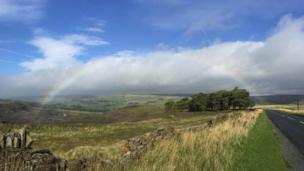 Weather for the week ahead
A typically autumnal outlook as we head into October. Louise Lear looks at our latest long range forecast.

Australia & Taiwan battered by storms
Both Australia and Taiwan have been in the path of severe storms recently. Helen Willetts has an update.

Why do we get autumn storms?
As the nights draw in and we head into autumn the weather becomes more turbulent. Matt Taylor explains the science behind autumn storms.