Favourite Locations
Features & Analysis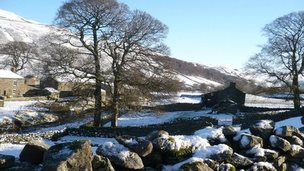 Weather for the week ahead
As the weather turns colder there's a chance we could see some snow in the forecast. John Hammond has the latest long range outlook.

How the jet stream affects flights
Chris Fawkes explains to BBC World.

Somali children 'face death' over drought
More than 50,000 children in Somalia "face death" because of the ongoing drought there, the UN says.