Favourite Locations
Features & Analysis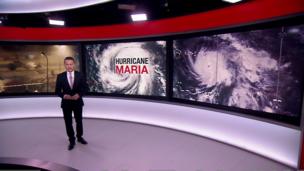 Hurricane Maria strengthens again
Hurricane Maria continues to batter the Caribbean and, after decreasing briefly to a category four hurricane, it has since strengthened again to a category five.

Weather for the week ahead
Some dry weather this week, mostly in the east, but Atlantic weather systems may make inroads from the west later. Nick Miller has details.

How do hurricanes form?
Tomasz Schafernaker takes a look at the formation of Cape Verde-type hurricanes and where their energy comes from.