Favourite Locations
Features & Analysis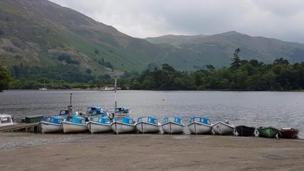 Weather for the Week Ahead
There's a Bank Holiday weekend around the corner, but the jet stream is making the forecast decidedly tricky.

More than 100 rescued after NI floods
Dozens of people were trapped in homes or cars after heavy rain led to severe flooding in Northern Ireland.

Ben Nevis snow free for first time in years
There is no snow on Britain's highest mountain for the first time in 11 years.