Favourite Locations
Features & Analysis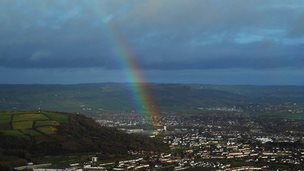 Weather for the week ahead
Jay Wynne has more on the effects of the jet stream and the changeable weather it could bring to the UK over the next ten days.

2015 likely to be warmest on record
Temperatures across the globe are likely to break records in 2015 with readings running "well above" any previous year, scientists say.

Thanksgiving forecast
Severe thunderstorms forecast for parts of the Midwest ahead of Thanksgiving on Thursday,Stav Danaos takes a closer look at the weather in the USA.