Favourite Locations
Features & Analysis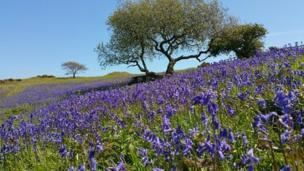 Weather for the week ahead
Bank Holiday weekend is fast approaching and there's some rain in the forecast. But things do look drier and warmer as we head into May.

Wildflower 'super bloom' seen from space
Following years of drought, California's deserts have erupted with a "super bloom" of wildflowers visible even from space.

Dangerous storms set to hit US
The central states are at risk as stormy weather approaches.