Favourite Locations
Features & Analysis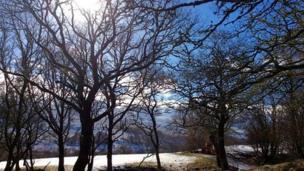 Weather for the week ahead
Spring arrives this week, but winter still lingers for some. John Hammond has the long range forecast.

When does spring start?
Nick Miller explains why the meteorological seasons follow a different pattern to their astronomical cousins.

Why are showers so hard to forecast?
Tomasz Schafernaker takes us through this quick animation explaining why showers are difficult to forecast.