Favourite Locations
Features & Analysis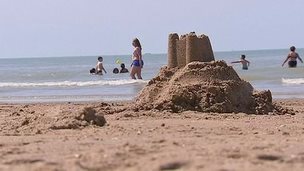 Weather for the week ahead
The heat in Europe persists next week but will the effects be felt in the UK? Nick Miller takes a look.

Record breaking heat across the globe
Unprecedented June heat breaks records in four continents across the globe. Darren Bett reports.

Winter cyclone and Tropical Storms
A rare winter cyclone hits Solomon Islands lashing the Pacific Islands with intense rain.