Favourite Locations
Features & Analysis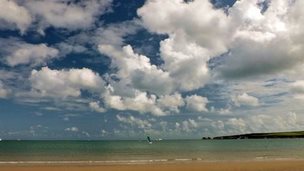 Weather for the week ahead
The weather slowly improves as meteorological summer draws to a close. Ben Rich looks ahead to the next 10 days.

Tropical storm Erika hits Caribbean
Tropical storm Erika has hit the eastern Caribbean bringing floods and landslides. Matt Taylor has the latest forecast track.

Hurricane Katrina - 10 years on
It's 10 years since Hurricane Katrina hit the USA. Here's how the NASA satellite imagery looked at the time.