Favourite Locations
Features & Analysis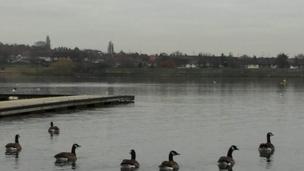 Weather for the week ahead
High pressure is expected to move away this week bringing a change in our weather next week. Helen Willetts looks at our long range forecast.

Unusual 'fog dome' spotted
An unusual fog dome captured by Weather Watcher in north east Wales

What a difference a year makes
Early last winter we saw violent storms and severe floods. What's changed this year?