Favourite Locations
Features & Analysis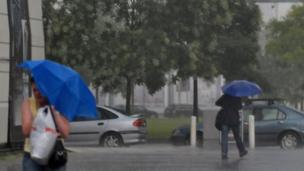 Europe storms
Large parts of Europe have been battered by thunderstorms bringing with it heavy rain. Susan Powell has the latest forecast.

Weather for the week ahead
Sunshine or showers for the days ahead? Tomasz Schafernaker takes a look.

F1 Grand Prix Weather
Could rain affect proceedings in Monaco this weekend? Louise Lear takes a look.