Favourite Locations
Features & Analysis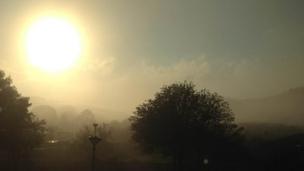 Weather for the Week Ahead
Another day or two of mild temperatures with mist and fog to start the days but there's a change on the way.

How does fog form?
At this time of the year we're likely to see fog or mist developing overnight, what exactly is fog and how is it formed? Louise Lear explains.

Cyclone Kyant turns toward India
Rain heading for east coast of India as storm is named Cyclone Kyant.