Favourite Locations
Features & Analysis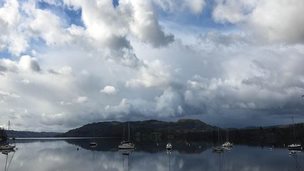 Weather for the Week Ahead
There's a taste of summer in the long range forecast. Is that the end of winter? John Hammond looks ahead.

Nairobi collapse area evacuated
People in the Kenyan capital Nairobi are asked to leave their homes near a six-storey building that collapsed in heavy rain, killing at least 12 people.

Weather's wonders of the week
A quick peak a some of the best weather stories this week