Favourite Locations
Features & Analysis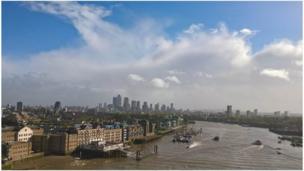 Weather for the week ahead
After a blustery start to the weekend, temperature are set to rise in the week ahead. How long will this last? Ben Rich has the details.

Storm Brian brings strong winds to UK
Gusts of 78mph hit Wales, although the storm has not been as bad as was feared, forecasters say.

Typhoon Lan eyes Japan
The storm is expected to hit the country early next week with heavy rains and destructive winds. Tomasz Schafernaker has the details.