Favourite Locations
Features & Analysis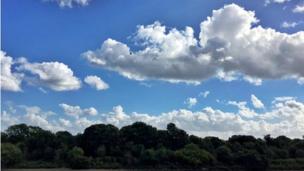 Weather for the week ahead
Can we expect more typical autumn weather as we move in to October and what effect will the Jet Stream have on the long range forecast? Louise Lear takes a look.

Taiwan braces for Typhoon Megi
Yet another typhoon is barrelling towards Taiwan bringing damaging winds and heavy rain. Philip Avery has the latest.

Why do we get autumn storms?
As the nights draw in and we head into autumn the weather becomes more turbulent. Matt Taylor explains the science behind autumn storms.