Favourite Locations
Features & Analysis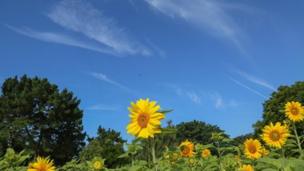 Weather for the Week Ahead
It's back to average July temperatures for the coming week as the hot weather departs to leave a changeable picture.

Extreme heat across Middle East
Recent highs of 54C in Kuwait could potentially be record breaking. Peter Gibbs reports on the extreme heat affecting the Middle East.

Death toll in China floods passes 150
Floods in north and central China leave at least 150 people dead and more than 100 missing, with hundreds of thousands forced to evacuate, officials say.