Favourite Locations
Features & Analysis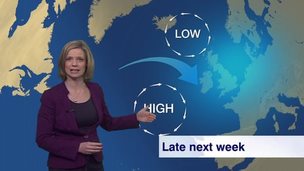 Weather for the week ahead
Sarah Keith Lucas takes us through the weather details for the week.

Peter Gibbs reflects on his trip to Antarctica
Peter has departed the Antarctic for the Falklands. He reflects on his trip on BBC News.
What is wind chill?
Ever wondered why it feels colder when the wind blows? Peter Gibbs explains.