Favourite Locations
Features & Analysis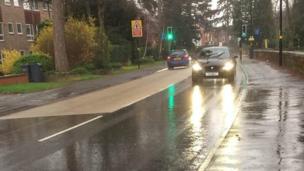 Weather for the Week Ahead
After an unsettled week, high pressure is expected to bring changes to what we've seen of late, John Hammond has more.

Deadly cyclone batters Australia
The Queensland premier says "everyone will be in shock" when the full impact is known.

How does fog form?
At this time of the year we're likely to see fog or mist developing overnight, what exactly is fog and how is it formed? Louise Lear explains.