Favourite Locations
Features & Analysis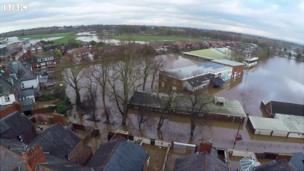 Cumbria floods - one year on
Last winter flooding devastated thousands of lives and homes across Cumbria. How have those in the county rebuilt their homes and their lives?

Weather for the week ahead
After a cold, settled spell of weather things look set to change this week.

Temperatures rise in the Arctic
John Hammond takes a look at what's behind the rise in temperatures and how it affects weather around the world.