Favourite Locations
Features & Analysis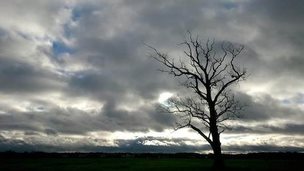 Weather for the week ahead
November was a very mild month overall. Will there be signs of something colder as we move into December?

Hurricane Sandra to weaken
Hurricane Sandra is forecast to weaken, but it will still bring very heavy rain to parts of Mexico and the US. Stav Danaos has the latest.

Most snow patches counted in 21 years
Seventy-three patches of snow have survived on Scotland's hills from last winter - the most for 21 years, according to a man who counts them.