Favourite Locations
Features & Analysis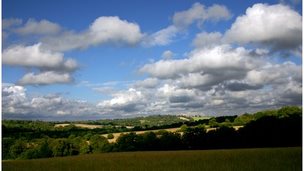 Weather for the week ahead
Ben Rich takes us through the weather details for the week.

Erika loses steam
Hurricane Erika loses its steam over Florida and Cuba, as storms Ignacio and Fred eye Hawaii and Cape Verde, respectively. Matt Taylor has the details.

Hurricane Katrina - 10 years on
It's 10 years since Hurricane Katrina hit the USA. Here's how the NASA satellite imagery looked at the time.