Favourite Locations
Features & Analysis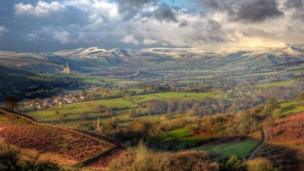 Weather for the week ahead
We've said goodbye to Storm Doris but as we move into March the weather is likely to remain unsettled.

In pictures: Storm Doris hits the UK
Storm Doris has wreaked a destructive path - bringing snow, rain and high winds and travel disruption.

Woman killed as Storm Doris lashes UK
The woman was hit by debris as the latest winter storm brings snow, rain and winds of up to 94mph.