Favourite Locations
Features & Analysis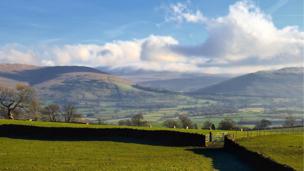 Weather for the Week Ahead
High pressure continues to dominate, making for a few more settled days ahead.

Larsen ice crack continues to open up
The crack in Antarctica's Larsen C Ice Shelf that looks set to spawn a giant iceberg has spread a further 10km.

How cold is it where you are?
Compare the temperature in your area to other locations in the UK and around the world.