Favourite Locations
Features & Analysis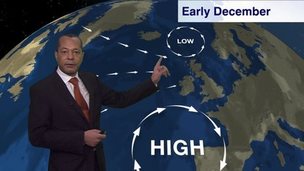 Weather for the week ahead
Jay Wynne takes us through the weather details for the week ahead.

Extreme weather across the globe
Whilst the US expect thunderstorms for Thanksgiving, Australia battles vast bushfires. Helen Willetts has more.

2015 likely to be warmest on record
Temperatures across the globe are likely to break records in 2015 with readings running "well above" any previous year, scientists say.