Favourite Locations
Features & Analysis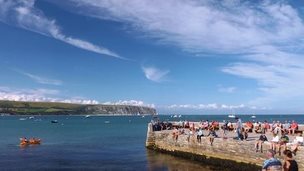 Weather for the week ahead
Will we see a return of the heat from last week? John Hammond takes a look at the long range forecast.

12.5 million trees hit by drought
The four year drought gripping California lays waste to millions of trees now too dangerous to remain standing.

Europe heat and thunderstorms
The mercury levels have been rising in Europe as an extreme heatwave continues across the continent.