Favourite Locations
Features & Analysis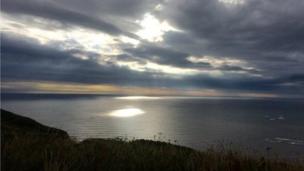 Weather for the Week Ahead
The weather has become rather unsettled in recent days. Will this changeable theme continue into next week?

999 services 'struggled' with 2007 flood
Archive police helicopter footage shows the extent of the flooding across Gloucestershire.

Showers on the way for The Open
Day 2 at Royal Birkdale could give some challenging conditions. Philip Avery has the forecast.