Favourite Locations
Features & Analysis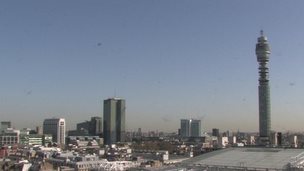 UK hotter than...
The warming trend continues for most over the weekend but just how hot will it be? Chris Fawkes takes a look.
How to stay sun savvy
We often hear the term 'UV', but what does it mean? Helen Willetts explains.
Weather for the week ahead
A slice of continental warmth to sweep through the UK for the next few days. Nick Miller looks at the weather for the week ahead.