Favourite Locations
Features & Analysis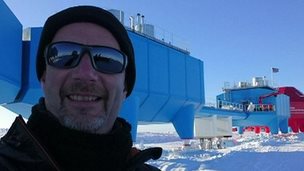 Peter Gibbs: Touring the Ice Station
Peter Gibbs speaks to BBC News live from the Antarctic, and gives a tour of the British Antarctic research station, Halley

Somali children 'face death' over drought
More than 50,000 children in Somalia "face death" because of the ongoing drought there, the UN says.

Weather for the week ahead
After a turbulent start to the week thanks to Storm Imogen, what's in store for the rest of the week and beyond? John Hammond has the long range forecast.