One of the core principles of the 50:50 Project is that the best contributor is always used. We encourage content-makers to continually seek new voices and different perspectives.
Through 50:50 Open Days and outreach work, the BBC has grown its network of expert contributors to better reflect the audiences it serves and strengthen its output.
---
Become a contributor
If you would like to be part of our growing database of potential contributors, helping BBC teams to feature more diverse voices in their content, please complete our webform:
The 50:50 Project team will collate your information and make it available to all BBC outlets and production teams. It is up to those teams to decide whether to contact you, so the information you provide in the webform is important.
Please specify your areas of expertise and knowledge, any prior experience of media interviews (although having this is not a requirement!), your location, any languages you speak fluently (other than English), and any other information that will help producers identify whether you are right for their content.
BBC content-makers will do their own due diligence when they get in touch as 50:50 does not recommend experts or contributors, so being included on the database is not an endorsement.
For more details on how we process your data, please see our contributor privacy notice at the bottom of the form.
If you have previously added yourself to the Contributors database and would like any of your details to be updated or removed, please contact us.
---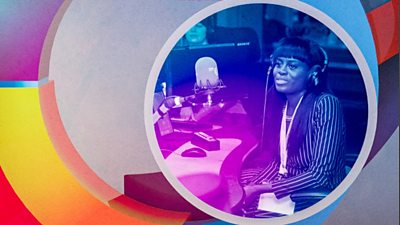 Beyond Gender
50:50 began with monitoring the representation of women and we have seen a dramatic improvement in women's representation in BBC content, as evidenced in our latest Impact Report.
We're extending our successful methodology to increase the representation of disabled contributors and those from ethnic minorities.
See how we launched our expansion and how we're adapting the 50:50 metrics.
---
Interviews: What to Expect
If you are invited to do a BBC interview in a TV or radio studio there are fairly standard procedures that content-makers will follow. This film outlines those procedures in ten simple steps.
Coronavirus has led to more BBC interviews being conducted over video calls. In the following film, the BBC's Chanise Evans gives her top tips for getting ready for an interview over a video call.
---