The number of partners has grown to more than 125 organisations in 26 countries – and we want to go much further.
7digital
Music services company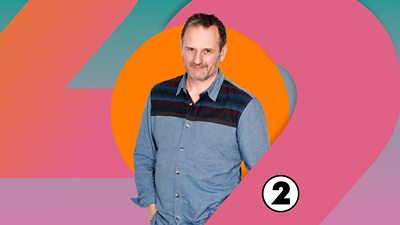 7digital submitted data reached 50:50 for the March 2021 challenge. It was founded in 2004 as a B2B music services company building music download stores for brands and retailers. In 2005 it launched a direct to consumer store offering digital rights management free downloads.
---
AAJA Asia
Asia chapter of the Asian American Journalists Association
The Asian American Journalists Association (AAJA) is a membership, non-profit educational and professional organization with more than 1,500 members across the United States and Asia. It is committed to advancing diversity in newsrooms and ensuring fair and accurate coverage of black, Asian and ethnic minority communities.
---
ABC News (Australia)
News broadcaster
ABC News in Australia submitted its performance for the March 2021 challenge. Overall ABC News saw 51% female representation - and 75% of their participating teams reached 50:50, compared to 29% when they first joined the project.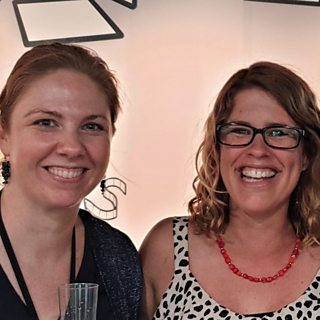 Emma Pearce and Rhiannon Hobbins
50:50 Equality Project Leads
Once the coronavirus pandemic began to dominate global headlines in March 2020, ABC News' 50:50 Project team swiftly realised we needed to rethink our plans for the remainder of the year.
With leaders in health and policy skewing male, both globally and domestically, our coverage of the COVID-19 response meant our gender balance data started to follow suit. So, we asked teams what support they needed from us to stay on track with the 50:50 Project.
We also asked them to consider how the pandemic was specifically impacting Australian women, to tell the story of the health crisis in a way that surfaced women's perspectives and gave voice to those on the frontline - nurses, doctors, care workers and teachers. In consultation with female representatives and organisations, we told stories of home-schooling, flexible working, the need for cheaper childcare and the increased "mental load" experienced by women as they found themselves doing even more on the home, work and family fronts.
One unexpected benefit quickly emerged: Some teams found it easier to reach and engage female talent, particularly in our afternoon and evening timeslots. As working from home became the norm, school pick-ups and commuter runs no longer affected availability to do a quick Zoom, Skype or Slack interview.
Our 50:50 work fed into and enhanced our journalism...(alerting) our teams to the need to empower and respect the agency of women at the centre of the stories.
As we continued to sign new teams up, our data for female representation flatlined for about six months at 45%. So, in August 2020, we launched a 10-week challenge to inspire teams to achieve 50% by the end of the year, building a toolkit of ways to increase the number of women in their stories. We saw steady progress with many teams achieving our target of at least 50% and an overall final figure of 49.4% female representation.
In early 2021 a series of major stories concerning the treatment of women in politics and the culture faced by women working in Canberra Parliament House put gender equality issues at the top of the news agenda. Our 50:50 work fed into and enhanced our journalism on these issues, with our coverage incorporating female perspectives and the specific impacts on women and our teams alert to the need to empower and respect the agency of women at the centre of the stories.
In March 2021, ABC News held another community engagement event with Australian women's organisations and NGOs to report on the project's achievements and enlist their help as we expand this work to include greater representation of disabled, Indigenous and culturally and linguistically diverse communities.
Alongside this event, in March we again challenged content teams to push to achieve the 50:50 goal. Our overall figure for the month was 51% female representation -- and 75% of our participating teams reached 50:50, compared to 29% when we first joined the project.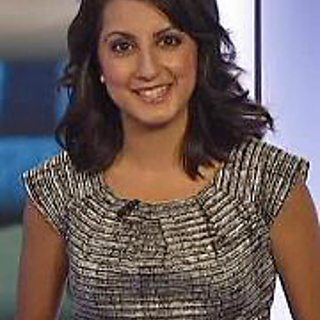 Amanda Shalala, ABC Sport
ABC News 50:50 Sport
At the beginning of 2020, the ABC News network sports department made a commitment to increase our coverage of women in sport, include more women in our stories, and grow our female audience. The task was relatively simple in summer, which is the peak period for elite women's sport in Australia. But the reality is for most of the year, the daily news cycle is dominated by men's sport, and so we've had to think of other ways to bring women to the front.
The biggest factor in making this happen has been having a dedicated women's sport reporter creating original content, and driving broader strategy and implementation. In this role, I also track the talent we use and the number of women in sport stories we produce on a monthly basis, and report back to our wider team. This is a crucial part of the process – we need to see what progress we're making to highlight our achievements but also to monitor areas for improvement.
One of our special projects this year has been the creation of a digital first video series called 'In Her Words', looking at various challenges facing women in sport at all levels such as fertility struggles, cultural barriers, body image issues, transphobia and maternity protections.
Ultimately, it's a long game for us, but we believe we can reach an equal playing field.
We've found it's important not just to profile elite or professional sportswomen, but also the everyday people who engage in sport and physical activity – as their stories are often more relatable and appeal to more women, beyond the rusted-on sports fans.
Sport intersects with so many parts of society so we've looked to other divisions within ABC News, like business, parenting, health, to see what has worked for them, and what we can learn to help achieve our aims.
When we are covering men's sport, we try and bring women into the conversation as experts, whether they're commentators, current/former athletes and coaches, academics, executives, etc.
It's been important to get buy in from across the organisation too. The entire ABC News team is dedicated to 50:50, giving our reporters the motivation to pursue more women's sport stories, as they know it ties into one of our core goals. It also means that when we produce this content, it's given a chance to succeed, by being given appropriate air time, or space on our website's front page. We know that women's sport can attract a huge audience – it just needs to be given a platform.
And even when we're in the midst of the male dominated winter season, there's no excuse not to feature women in sport. There are countless amazing stories ready to be shared, it just takes some initiative to find them. Ultimately, it's a long game for us, but we believe we can reach an equal playing field.
---
Addleshaw Goddard
Law firm
Addleshaw Goddard submitted the proportion of their spokespeople that were women for the March challenge. 59% of their speakers were women, compared 42% when the law firm first joined the project.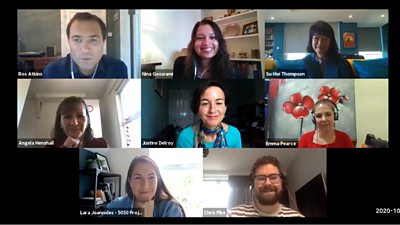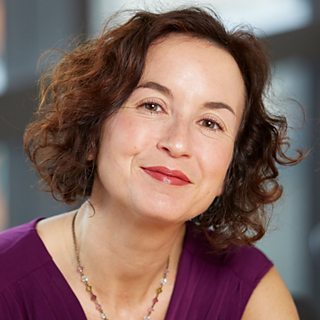 Justine Delroy
Partner and Co-head of Gender Diversity, Addleshaw Goddard LLP
In October, we became the first law firm to join as a 50:50 Partner. Raising the external profile of women further is crucial in the legal sector. Not only is reputation part of the route to success in law (seeing your name in the media means you are being recognised as a specialist), it is also important for younger lawyers to see positive female role models with strong voices in senior positions.
The 50:50 Project came to our attention as something unique, using data to evoke change. We initially chose to start tracking the number of women contributors in media relations. From November, driven by AG's communications team, we started to count every male and female voice put forward for media opportunities, press releases and awards submissions. We continue to keep count and share our data with the 50:50 team monthly, as well as internally, in an email from our senior partner to the whole firm.
We collaborated with our technology team to create a new digital platform - High Q – which means we are able to log every single interaction and create visual charts displaying an overall percentage breakdown of female versus male voices for that month. It also shows which practice areas are most active, details on the individuals (seniority, location) and what type of media activity we have put them forward for.
The data we have collected so far shows that we need to do further work in certain areas, and we have committed to discovering new female voices within the firm.
It's early days, but the project has already had a big impact. The collection of the data means we can drive change and measure what we control without compromising on quality. The data we have collected so far shows that we need to do further work in certain areas, and we have committed to discovering new female voices within the firm. We are also developing a media training programme to train more women to talk about traditionally male-dominated legal practice areas like private equity and M&A, as well as conducting a media training session for younger, female lawyers including legal directors and managing associates.
We are also planning to apply the methodology more widely, specifically in client engagement opportunities when we pitch for new business and then in internal communications (with more women leading internal events). This is particularly important when looking at career paths, as a lot of success stems from influencing people within your own firm. There is also the scope to widen the project to increase our representation of people from ethnicity minority backgrounds.
---
Ashoka University
Higher Education
Ashoka University is a Liberal Arts and Sciences University. Ashoka says that its aim is to help students become well-rounded individuals who can think critically about issues from multiple perspectives, communicate effectively and become leaders with a commitment to public service.
---
Asia-Pacific Broadcasting Union
Broadcasting association
The Asia-Pacific Broadcasting Union is a non-profit, professional association of broadcasting organisations. It currently has over 280 members in 57 countries and regions, reaching a potential audience of around 3 billion people. The ABU's role is to help the development of broadcasting in the Asia-Pacific region and to promote the collective interests of its members. The ABU covers an area stretching from Turkey in the west to Samoa in the east, and from Mongolia in the north to New Zealand in the south.
---
Asian College of Journalism
Postgraduate journalism school
The Asian College of Journalism (ACJ) has collaborated with the BBC'S 50:50 Equality Project since early 2020. Six of their core faculty members are actively involved in the project.
On the ACJ website, they write: "The aim of the project is to achieve gender balance in news gathering, by reporters and contributors. While more than 50% of ACJ comprises women students, we try to sensitise all students in awareness of gender imbalances while collecting material for their stories. How many women are interviewed and how many women experts are consulted by reporters while working on their stories? Once this awareness is created, there will be some attempt by our students to consciously strive for gender balance, wherever possible, in storytelling."
---
Audio Always
Independent production company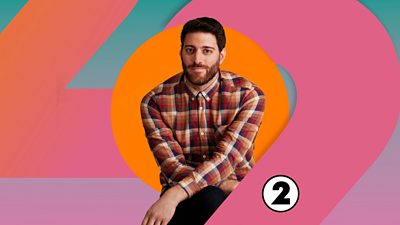 100% of Audio Always content reach 50:50 in March 2021 compared to 75% when they first started monitoring. The creative audio company produces content for the UK's biggest broadcasters and platforms. Their team delivers daily, weekly and one-off radio shows and podcasts across a range of genres including music, entertainment, comedy, factual, news and sport.
---
AVROTROS
The Netherlands public service broadcaster
AVROTROS is Dutch radio and television broadcaster that is part of the Dutch public broadcasting system. It was founded in 2014.
---
AxiCom
Public Relations and Marketing agency
Founded in 1994, AxiCom is WPP's only tech specialist agency. It delivers integrated communications across PR, analyst and influencer relations as well as content, digital marketing, internal communications. It also provides research and insights services.
---
Balfour Beatty
Infrastructure group
Balfour Beatty is a leading infrastructure group operating internationally. On the group's website it says: "For over 110 years we have created and cared for the vital assets that enable societies and economies to grow: road and rail; airports, seaports, tunnels and bridges; health and education facilities; heat, light, power and water; places to live and places to work - the infrastructure that underpins all our lives and drives innovation."
---
Banana Stand Media
Media Production Company
Banana Stand submitted data for the March challenge with 60% of their content featuring at least 50% women contributors. It makes live records and music videos. They have work with bands, including Radiation City, And And And, The Domestics, Tango Alpha Tango, Modern Kin, 1939 Ensemble, The Woolen Men, and Minden.
---
Bayerischer Rundfunk
German public service broadcaster
Bayerischer Rundfunk, BR for short, is Bavaria's public broadcasting service with around eight million viewers and listeners tuning in every day throughout Germany. BR operates broadcast centres in Munich and Nuremberg and over twenty regional offices throughout Bavaria.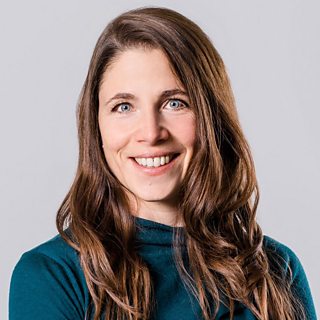 Veronika Wagner
Bayerischer Rundfunk
"There are no women." These words may sound familiar to editorial staff, especially to those working in male-dominated fields like science, sport and politics. At the Bayerischer Rundfunk something remarkable happened since becoming a 50:50 partner: You barely hear this phrase anymore within the 50:50 teams.
Building on this great BBC initiative, we were able to initiate profound change. All our teams are highly motivated and ambitious to get female voices on air. Of course it's challenging, especially under time pressure. 50:50 has not only increased awareness but has also sparked enthusiasm within the teams, which is the best way for sustainable, positive change.
And data proves that we are on the right track. Six months after joining the 50:50 Project, 73% of the teams increased female representation and70% reached gender balance of their contributors in at least one month. It's impressive how the 50:50 principles – simple and flexible - ignite change.
---
BBC Media Action
International charity
BBC Media Action is the BBC's international charity. It believes in media and communication for good, reaching more than 100 million people each year in some of the world's poorest countries.
---
BBC Storyworks
Branded content
BBC StoryWorks is the content studio of BBC Global News. They work with brands to create crafted stories that move and inspire curious minds, across platforms and across the globe.
---
BBC Studios
Broadcast production company
BBC Studios submitted 10 datasets with 60% of content reaching 50:50 during the March 2021 challenge, compared to 40% when they first started monitoring – up 20 percentage points.
BBC Studio crafts over 2,500 hours of content every year through seven production bases in the UK and production bases and partnerships in a further nine countries around the world. On the company's website is says: "We're a committed partner to the UK's thriving independent production community, as well as other broadcasters and digital platforms, delivering content that showcases the best of British talent, stamped with the hallmark of quality."
---
Birmingham City University
Higher education
BCU is a large and diverse university set in the heart of the UK city of Birmingham with a focus on practice-based learning, and origins dating back to 1843.
---
BPIC Network
Professionals Network
BPIC (Black Professionals in Construction Network) is a business promoting diversity and inclusion in the construction and built environment industry. They provide guidance to companies, recruitment and career advice, as well as training and networking events to those working and aspiring to work in the industry. They work with organisation to improve their diverse representation including the advancement of black and ethnic minority professionals.
---
British Cinematographer
Cinematography magazine
The magazine's website says that its goal remains unchanged from when it launched in 2004. They are committed to "celebrate the work of cinematographers – those creative artists who collaborate with directors and play the pivotal role of bringing their visions, and their scripts, to life as moving images."
---
British Fashion Council
Fashion industry non-profit organisation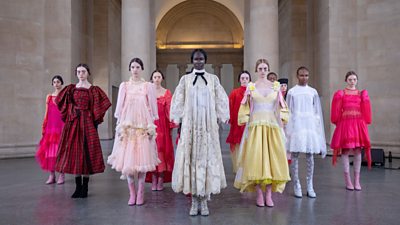 The British Fashion Council (BFC) is a not-for-profit organisation that aims to further the interests of the British fashion industry and its designer businesses by harnessing and sharing collective knowledge, experience and resources of the sector.
BBC Creative Diversity Lead for 50:50 Nina Goswami is a member of the BFC's diversity and inclusions committee. The Committee's mission statement outlines that its aim is "for the fashion industry to be open for all and reflect the diverse, global communities it inspires and serves."
---
British Forces Broadcasting Service
Broadcast media organisation
BFBS entertains, informs, connects and champions UK Armed Forces worldwide. Its website says: "wherever you are in the world - bringing you a little piece of life back home while you're serving your country overseas". BFBS submitted their data for the March challenge and have identified areas of improvement for their content.
---
Broadcast Academy
Media coaching business
The Broadcast Academy offers strategic business communications and marketing support. It provides business leaders on-camera and other types of media training.
---
Inclusive representation is so important to BoB Earth. We believe that everybody has the right to be seen and heard, no matter where you are or the demographic that you live in.
Business of Brand Group
Events and business consultancy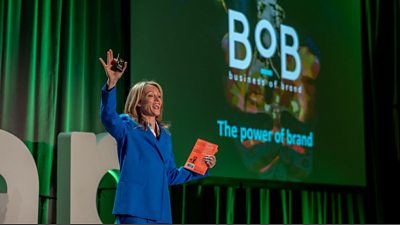 BoB Earth is a purpose-led platform, which connects enterprise to trade. We created by it around the idea of uniting around issues from different perspectives.
Unity for us means the him and her conversation. The conversation now is being led by women's rights, whereas we used to live in a world that was dominated by men. The future is about recognising both. A balance of him and her combined. That exchange in the workplace or the home can come at any time. True unity and balance come from this space of both.
So that idea of Unity is at the core of everything we do. It feeds into every aspect of the businesses we build, the growth curriculums we teach and when speaking on stage around the world.
It is on stage and at our events that we are using 50:50 monitoring so we can keep a check on whether the him and her conversation is balanced.
We are proud to call ourselves 50:50 Project partners and are working on implementing behaviours within our organisation which can make a difference and clearly track that we are living and working by our philosophy.
Inclusive representation is so important to BoB Earth. We believe that everybody has the right to be seen and heard, no matter where you are or the demographic that you live in.
---
The Canadian Press
News agency
The Canadian Press is Canada's national news agency headquartered in Toronto, similar to the UK's Press Association. Founded more than 100 years ago, it is now a multimedia news service in English and French serving digital, broadcast and print audiences.
---
Cardiff University
School of Journalism, Media and Culture
A prestigious journalism school, part of Cardiff University in Wales, that helps to shape international media, journalism and communication landscapes. It has a wide range of practical and academic courses at undergraduate and graduate level.
---
The Caterer
Industry magazine
The Caterer is the leading multimedia brand for the UK hospitality industry. Since 1878, it's been helping operators build businesses as well as providing suppliers with a platform to showcase their products and services. It has a pan-industry focus, with extensive coverage of hotels, restaurants, foodservice, pubs and bars.
---
Channel 31
Community Television Service
Channel 31 is based in Melbourne, Australia. A not-for-profit service, it provides locally based entertainment, education and information. It provides access and representation to the many diverse communities in the state, which are not present in mainstream television. First started in 1994, they now broadcast 90 programmes a week produced by volunteers and independent tv makers.
---
Charles Sturt University
Journalism school
Two teams at Charles Sturt University took part and filed ten datasets for March 2021. Of those, two-thirds reached at least 50% women representation.
Charles Sturt University is an Australian multi-campus public university located in New South Wales. Their website says they "offer choice and flexibility to students and work hand-in-hand with our industries and communities in teaching, research and engagement".
---
Cirencester Sixth Form College
Education provider
Cirencester Sixth Form College, based in the Gloucestershire town in Southern England, is a specialist sixth form education provider offering a wide choice of post-16 subjects to study.
---
The 50:50 Project has helped draw attention to the issue of diversity in our organisation, and given us the tools to do something about it.
CITB
Construction Industry Training Board
The Construction Industry Training Board's overall performance in March 2021 saw 50% of its content reach 50:50. The CITB is the Sector Skills Council and Industry Training Board for the construction industry. It works with construction companies to improve skills, increase competitive edge and respond to the many challenges employers face.
"The 50:50 Project has helped draw attention to the issue of diversity in our organisation, and given us the tools to do something about it," says CITB's Communications Manager Richard Purnell.
"While it's clear we have some way to go, 50:50 has triggered a whole series of conversations about equality which weren't really happening before. As a result, we are now planning to train and develop a new set of media spokespeople who should improve the breadth and depth of insight we can provide."
---
City of Glasgow College
Further and higher education
City of Glasgow College is a further and higher education college in Glasgow, Scotland. 50:50 held its first expert voices open day outside the BBC at the College in March 2020. As eight potential BBC contributors learnt media interview techniques, the students had the opportunity to hear from BBC journalists and presenters about their approach to TV and radio production.
In a College release, Isla Moodie, HNC Media with Journalism student, says: "It was an amazing experience to sit in and listen and participate in the different workshops. It has given me a great insight into working in the media. I think the 50:50 programme is long overdue and has a great future."
---
The 50:50 principles are at the very heart of everything we do.
Clara Media
Media and publishing company
Clara Media took part in the March 2021 challenge and saw 51% of its content feature at least 50% women contributors.
Founded in 2012, Clara Media is a media and publishing company providing news, marketing, editorial and online advertising for finance professionals across the United Kingdom. Titles include Bridging Loan Directory and Specialist Finance Directory.
"We are a small publication and the 50:50 principles are at the very heart of everything we do," says Tony Sanchez, Clara Media director. "For the last 12 months we have been giving a platform and voice to more diverse people."
---
Control Risks
Global risk consultancy
Control Risks is a specialist global risk consultancy. They advise clients about risks to their businesses in a fast-changing world. They include national and multinational companies in all sectors, law firms, government departments from many parts of the world and a number of non-governmental organisations. Their experts have backgrounds as technologists, lawyers, political scientists, cyber experts, soldiers and intelligence officers.
---
Coventry University
Higher Education
Coventry University is based in the centre of the city. Its journalism, publishing and PR courses are ranked second in the UK by the Guardian University Guide 2021 and have close links with the industry. The journalism courses are following 5050. They are practical, focussing on newsgathering, story-telling and developing technical skills that apply to other areas in the communications industry.
---
d&i Leaders
Network for diversity and inclusion professionals
Diversity and Inclusion Leaders (d&i Leaders) is a community of more than 4,000 organisations. The network bringing together diversity, inclusion, HR, well-being, talent and recruitment professionals, along with allies and senior leaders, looking to accelerate their workplace D&I strategy.
---
Deutsche Welle
Public broadcaster
Deutsche Welle (DW) is Germany's international broadcaster. DW's website says: "In 2020, our multimedia content in 30 languages reaches 249 million weekly user contacts, thus significantly exceeding the company's target for 2021. In comparison with the previous year, the number of user contacts increased by 52 million (plus 26 percent) which is the highest growth rate to date."
---
EBU
European Broadcasting Union
The European Broadcasting Union (EBU) is an alliance of public service media (PSM). It has 115 member organisations in 56 countries and an additional 34 associates in Asia, Africa, Australasia and the Americas. EBU members operate nearly 2,000 television, radio and online channels and services. Together they reach more than one billion people in more than 160 languages. EBU operates Eurovision and Euroradio services.
---
Edelman
Public relations consultancy
Edelman's overall performance in March 2021 saw 50% of its content reach 50:50. It is a global communications firm that partners with businesses and organisations to evolve, promote and protect their brands and reputations. It has 6,000 people in more than 60 offices worldwide. In the UK, Edelman became an early adopter of 50:50 in 2019.
---
El Diario
Digital publisher
Eldiario.es is a Spanish digital media publication focused on politics and the economy. It seeks equality, and a more transparent and open democracy.
---
EMAP
Consumer and business media publishing
Eight EMAP titles took part in the March 2021 challenge. 57% featured at least 50% women on their content – up from 25% when they first started monitoring. For some specialist titles tailored targets for increasing women's representation were set to reflect the workforce of their sector. All titles improved their female representation compared to when they first joined. The most dramatic improvement was at Ground Engineering magazine, which went from 0% women representation in their first month to 39% in March 2021.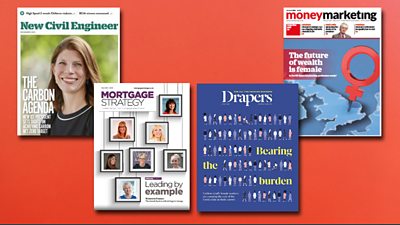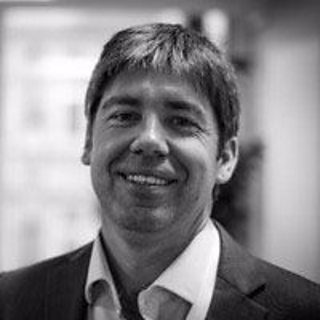 Martin Quinn
Headlinemoney, Head of Sales and EMAP 50:50 Lead
It's safe to say 2020 was a very tough year for all trade magazine titles. COVID-19 led to a decline in advertising revenue and as companies cut costs, print costs have simultaneously risen while shifting many of our Awards and events online means they are less profitable.
In spite of the ongoing health crisis, we have kept up the momentum on 50:50 The Equality Project. It had already been adopted across our financial titles (headlinemoney, Mortgage Strategy and Money Marketing) in 2019, but we have now moved the project further into other traditionally male-dominated sectors like engineering, architecture, and petroleum refining.
Successes have included New Civil Engineer, tracking the gender split across events, podcasts and the features on the website and in the print magazine, and their sister title Ground Engineering who joined the project at the start of 2021.
A big thanks to editors Claire Smith and Nia Kajastie for proving change can happen even in a very male-dominated industry: Just 12% of engineers in the UK are women according to Engineering UK. The Architectural Review has also joined the project.
Participation in 50:50 gives us a benchmark from which the industry can work to make women leaders more visible, which in turn will have the effect of attracting and including talent from a more diverse range of demographics.
Drapers magazine, which covers the fashion sector, has used the 50:50 Project to highlight the additional burden the pandemic has placed on women, particularly in terms of career prospects in retail alongside extra family responsibilities.
Drapers acting editor Jill Geoghegan said: "As the voice of the fashion retail industry, we take our responsibilities in representation and commitment to the 50:50 project seriously.
"Our International Women's Day content plus 50:50 Challenge Month is highlighting the contribution of female professionals to business. Participation in 50:50 gives us a benchmark from which the industry can work to make women leaders more visible, which in turn will have the effect of attracting and including talent from a more diverse range of demographics."
Many of our titles have run special editions during March to coincide with IWD. The Mortgage Strategy edition for March was particularly impressive. Editor Rebekah Commane said 26 out of 28 content pages in the issue were "either written by women or were about equality in the mortgage profession, so we are very proud of the end result".
Across EMAP we now have nine trade titles involved in 50:50 and the editorial teams are making a real difference in their published content to reflect their specialist audiences.
---
Empart Media
Digital media outlet
Empart Media is an independent media outlet producing online content that aims to amplify the voices of the unheard by raising awareness, inspiring conversation and facilitating change. Their goal is to empower the less-privileged by creating a society where honest, respectful discussions can be had and everyone's story can be heard.
---
Energy UK
Trade association for the energy industry
Energy UK is the trade association for the energy industry with over 100 members spanning every aspect of the energy sector – from established FTSE 100 companies right through to new, growing suppliers and generators, which now make up over half of our membership.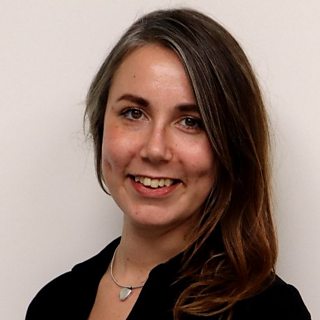 Juliette Sanders
Director of Strategic Communications, Energy UK
Initiatives like the BBC's 50:50 Project are so important in the energy industry, where there is still a lack of diversity of all kinds within our workforce - particularly in senior positions. We know from research that visible role models are key to inspiring people into different careers, so encouraging companies to think about the diverse, credible voices they can use externally will help attract a wider range of people to our sector.
As an industry, we are working hard to improve diversity of all kinds, at all levels, and we encourage energy companies to join 50:50 and challenge themselves to think carefully about the voices they use to represent their organisations.
---
Environment Agency
Public body
The Environment Agency is an executive non-departmental public body sponsored by the Department of Environment, Food and Rural Affairs. It works to create better places for people and wildlife and to support sustainable development in England. The Cumbria and Lancashire region in the North-West of England have done a pilot using the 5050 methodology to increase women in their external communications.
---
Eversheds Sutherland
International law firm
As a global top 10 law practice, Eversheds Sutherland provides legal advice and solutions to an international client base which includes some of the world's largest multinationals. It has 74 offices in 35 countries.
---
Falmouth University
Journalism school
Falmouth University's students monitored their news days. For the 2021 challenge, 65% of their content reached 50:50. It has more than 100 years of teaching experience. The university's website says: "We're not afraid to do things differently. We're re-thinking the shape of Higher Education and delivering impactful research and innovation."
---
Faversham House
Independent publishing group
Faversham House is an independent publishing group with a portfolio of digital platforms, exhibitions, events and publications. It operates in three markets: utilities, sustainability and visual communications. Utility Week is a weekly magazine and website; edie is a website and media brand for sustainability.
---
Financial Times
Global business news
The Financial Times joined the March challenge with 13 teams taking part. Across their content there has been an increase in women's representation above the 40% threshold. In March 2021, 54% of work featured at least 40% women, up from 38% when those teams started monitoring. That is a positive change of 16 percentage points.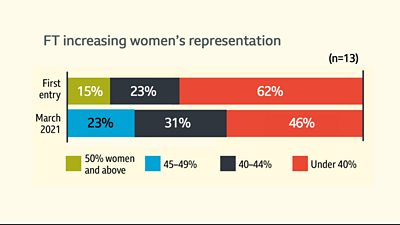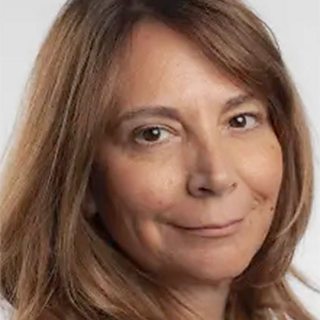 The Financial Times joined the 50:50 Project because we like the straightforward approach of the initiative, based on data tracking, voluntary self-monitoring and friendly internal competition.
We joined to help achieve two goals that are important to us.
First, to raise awareness in the newsroom and help increase the proportion of women featured in the FT; and, second, to support our company-wide efforts to reach a broader audience.
Since then the 50:50 Project has expanded, with several more FT teams and products — including my Editor's Choice newsletter — volunteering to track gender representation in their output.
Simply counting things like bylines, quotes and pictures is proving to be quite revealing.
I'm encouraging all my FT colleagues to think about how we represent women in our coverage.
I hope to see more teams from editorial and beyond join. I'd like to see more of our global network take part, too.
We know some of our journalists find it harder because their beats are traditionally dominated by men. So I like the fact that our teams are focused on improving the ratio of women contributors in the longer term, working out what we need to do differently to make this happen.
It's also good to see colleagues exchanging simple, effective tips that have helped them find women experts.
Not least - and especially amid the current upheaval — I value the extra effort our colleagues are making to represent both women and men in the FT.
---
FIPP
International digital magazine platform
FIPP was founded in France in 1925 and is one of the world's oldest membership associations. Originally formed by a consortium of magazine publishers to enable them to share ideas, the organisation has grown to include media owners and content creators around the world. With access to 20,000 media professionals, it aims to empower its members to build market-leading international media businesses. It shares best practice through events, content and reports. It provides training and in-person networking events and hosts two large-scale congresses each year. It works closely with the European Magazine Media Association, the Magazine Publisher of America and the UK Professional Publishers Association. It represents the global content creating industry to governments, international bodies, academia and the general public. Many members have adopted 5050 project, the FIPP now follows it for its website and events.
---
Folded Wing
Podcast, audio and radio production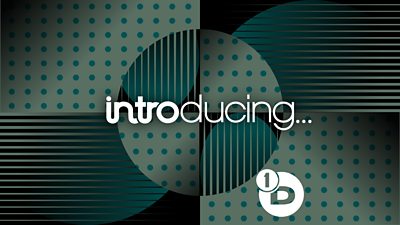 100% of Folded Wing content reach 50:50 in March 2021 compared to 75% when they first started monitoring. Folded Wing produces radio shows, documentaries and podcasts for a number of clients including the BBC, Nike and Red Bull, alongside a number of international broadcasters including Tokyo's J-Wave FM.
---
Folha de Sao Paolo
Newspaper
A Brazilian daily newspaper keeping its readers informed about business, culture, sports and other topics.
---
Free Press Unlimited
Media development organisation
Free Press Unlimited works with over 90 local media partners worldwide. Their mission is to make independent news and information available to everyone.
---
Fresh Air
Podcast Production Agency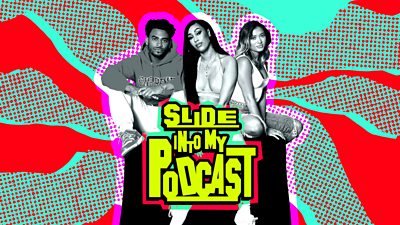 Fresh Air is a production company that helps brands create podcasts. Their website says: "Fresh Air grew out of years making shows for national radio, with a mission to bring broadcast-quality production values into podcasting."
---
Georgia Public Broadcaster
Public Service Broadcaster
Georgia Public Broadcaster took part in the March 2021 challenge and submitted data for their overall performance. 44% of their content featured at least 50% women, compared to 36% when they first joined the project - an increase of eight percentage points.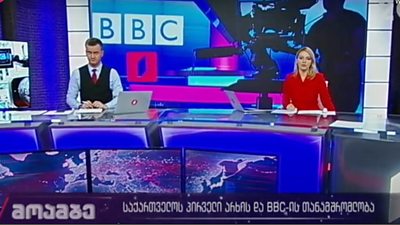 The mission of Georgia Public Broadcasting is to create, produce and distribute high quality programs and services that educate, inform and entertain audiences and enrich the quality of their lives. Georgia Public Broadcasting's nine public television stations deliver quality PBS and locally produced programming to every county in Georgia, and to significant portions of surrounding states. GPB is also a listener-supported public radio network serving Georgia with NPR news and information along with a variety of music.
---
Globelynx, Press Association
Platform for connecting experts and broadcasters
The Globelynx took part in the 2021 challenge and saw their women contributors increase by three percentage points. In March 2021, 24% women were featured – up from 21% in December 2020 when they started monitoring.
Globelynx was founded in 2001 to connect financial experts live from trading floors in the city of London. In 2011 Globelynx became part of PA Media Group, the UK's biggest national news agency. As part of The Press Association, the company expanded into other sectors including education, working with some of the UK's universities, as well as independent research centres like The Met Office.
---
Great British Business Awards
UK awards series
Five different industry award programmes including the Great British Businesswoman Awards, Great British Entrepreneur Awards, Women in Governance, Risk and Compliance Awards, Great British Business and Community Awards. These awards bring together and celebrate people who are changing the face of business in the UK, showcasing corporate role models, advocates and mentors. The networks include in-person annual awards ceremonies, events and online webinars.
---
Hargreaves Lansdown
Financial services
Hargreaves Lansdown is the UK's biggest platform for private investors. For nearly 40 years, they have helped clients with their savings, pensions and investments in stocks and shares. They have 1.6 million clients who have more than £120 billion invested. Headquartered in Bristol, HL is a FTSE 100 company, which employs over 1,700 people.
---
Heidi News
Science and health news
Heidi News saw 30% of its content feature 50% women for the 2021 challenge – up 9 percentage points on when they first started monitoring.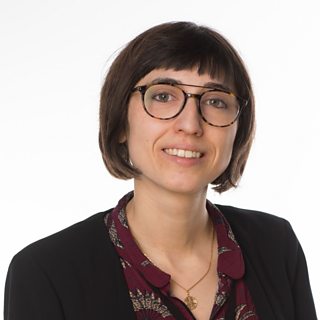 Sarah Sermondadaz
Heidi Gender Tracker project manager and science editor
At Heidi.news, we joined the BBC's 50:50 Project in March 2021 after developing our own gender tracking algorithm – the Heidi Gender Tracker. We started working on this project in 2019, because we believe that gender representation matters. We track our articles on a monthly basis since May 2020 after perfecting our process with the support of Google Digital News Innovation Fund.
We were originally focused on science and health, but launched some new sections in the middle of 2020: education, culture, innovation, economy, climate, along with some new newsletters. After this experience, we thought it would be easy to change our collective mindset about gender representation in our articles. But it's not that simple!
First because every journalist had their own sources, and also because our stories depend on current events. Covering the Covid-19 crisis added a sense of urgency. Sometimes, we didn't have the choice: we just had to cite the relevant Covid-19 national task force expert, or some members of the government. Our coverage reflected, in some ways, the structural biases of society towards gender representation.
I think that journalism holds a responsibility not only to show the world as it is, but also to make it a better place - or at least try. Representing diversity is part of this.
Our results varied a lot according to the months and to the sections. In March 2021, we achieved 40% of women out of all the experts cited in the science section. In the health section, we attained 29%, in line with our general (all section included) figure of 30% for all the articles produced in the same period. Compared with the average figure of 24% in the Swiss media industry in 2015, these results are encouraging.
It shows that we have room for improvement. For instance, sections such as education achieved better results than science or health, which reflects the fact that more men occupy high positions in hospitals or in academia. But on the other hand, most of the healthcare workers (nurses, paramedics...) are women. That simple example shows why gender representation matters.
How can we do better? This project sparked a healthy conversation about gender representation in our newsroom. Now, we have to keep it alive. That's why we're currently designing a reporting tool that will make our monthly figures available to both our editorial team and our readers.
We hope that it will help raise awareness - both in the newsroom and for our readers. I think that journalism holds a responsibility not only to show the world as it is, but also to make it a better place - or at least try. Representing diversity is part of this.
---
Hromadske Radio
Public Radio in Ukraine
Working with our partners in the BBC World Service charitable arm, MediaAction, Hromadske Radio (Community/Public Radio in Ukrainian) have joined the 5050 Project. Hromadske is a long-standing radio broadcaster – with a reputation as an independent talk radio station. Its mission statement is "belief in freedom of speech as an unconditional right which should not be limited by the state's or big business' interests." In July 2015, it began broadcasting in some cities in eastern Donetsk and Luhansk regions and later in the capital city, Kyiv. Now it is a news and education multimedia platform and produces many podcasts.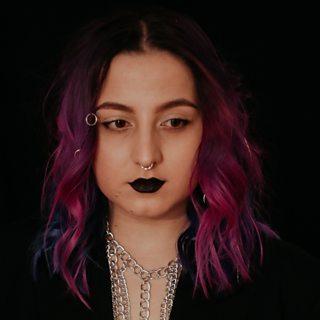 We joined 50:50 in February. Sadly that month, Russia invaded our country and we have been working since day one of the war. The team is in different parts of Ukraine. We have a lot to take care of. The broadcast has changed too. But we still let women's voices be heard in different spheres: defence, geopolitics and international law. We talk about women's vulnerability in terms of war and about those who are fighting at the frontline.
---
HuffPost Japan
Media
HuffPost Japan submitted its overall performance for the March challenge with 85% of its content featured at least 50% women contributors.
Its mission is to report with empathy and put people at the heart of every story. Founded in 2005, HuffPost has newsrooms and editions in 15 countries, including Japan.
---
Humber College
Journalism school
Humber College submitted its overall performance for the March challenge with 51% of its content reaching 50:50.
The Toronto-based polytechnic offers "industry-focused programs that provide graduates with the academic learning and hands-on experience they need to impress potential employers".
---
Immediate Media
Special interest content and platforms
Immediate took part in the March challenge with 41% of its content reaching 50:50. It is a content and platform company. The multi-platform media business has more than 1,000 people across eight divisions. Its website says: "We own and operate some of the best-loved brands in the UK."
---
Impact International
Experiential learning company
Impact says it helps "organisations meet the challenge of increasing complexity and growing uncertainty by discovering, inspiring and liberating human potential". They use learning practices that are based on 40 years of collaboration with client organisations, facilitators and academics from across the world.
---
Ince Gordon Dadds LLP
International law firm
Ince Gordon Dadds focuses on commercial legal services and business solutions and has 21 offices in 9 countries.
---
Institution of Civil Engineers
Professional membership body
The Institution of Civil Engineers (ICE) submitted quarterly data for their challenge. The last quarter saw 56% women's representation at their events, compared to 42% in their first quarter – up 14 percentage points.
ICE supports more than 95,000 members worldwide. ICE provides training, awards professional qualifications and leads the debate around infrastructure and the built environment.
---
International Committee of the Red Cross (Australia)
Humanitarian organisation
The ICRC helps those affected by armed conflict and promotes compliance with international humanitarian law
---
Kearney
Global management consultancy
Kearney is a leading global management consulting firm with more than 4.200 people working in more than 40 countries. It works with three-quarters of the largest 500 global companies as well as with governmental and non-profit organisations. 5050 is working with the South-East Asia marketing team, based in Singapore, to count events and external communications.
---
La Nación
Argentine daily newspaper
La Nación is an Argentine daily newspaper. It offers political, sports, and entertainment news.
---
Language Learning Market
Language Resources
LLM is the world's biggest online marketplace and directory for language learning resources. They connect buyers and sellers online for educational resource in all languages. Parents and teachers can purchase digital educational resources such as activities and lesson plans, as well as educational toys including puzzles, games and blocks in multiple languages.
---
Lansons
Public relations and consultancy
Lansons' overall performance in March 2021 saw 50% of its content reach 50:50.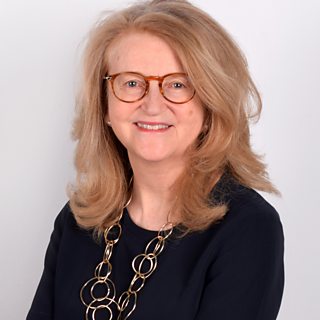 Clare Parsons
Chair and Co-Founder
For Lansons, our early involvement in the BBC's 50:50 Project represents a further extension of our commitment to vital issues surrounding equality, diversity and inclusion. We've used the project as a means of reflection, to celebrate what we've achieved and understand more about what we can do to attain equal gender representation in all the content we produce. In addition, participating in the project helps provide valuable insight and guidance to the essential reputational advice we provide clients on a daily basis.
As part of our commitment to 50:50, we tracked both our events and content for gender balance. Lansons events were those organised and hosted by us, where we had full control over all arrangements, and in particular the gender balance of speaker panels. Content included where we had full control of editorial material produced by Lansons spokespeople, in particular newsletters, blogs and webinars.
The BBC's 50:50 Project is an initiative Lansons passionately believes in. Throughout our 30-year history Lansons has been a champion of gender equality. As part of this, we are proud to say we don't have a gender pay gap, and the percentage of men and women receiving a bonus is broadly equal. We care, fiercely, about our ability to connect with and contribute to the world around us, and to help our clients do the same.
---
La Voz de Guanacaste
Media and News company
The Voice of Guanacaste is a non-profit, bilingual newspaper in Costa Rica, whose stories and investigations are published in both print and online. Their objective is to provide through quality journalism a voice to communities in Guanacaste that rarely are represented in national media.
---
Leeds Beckett University
Higher Education
Leeds Beckett University is one of five universities in Leeds. There are 70,000 students in the city, and 24,000 at this modern university. The BA Journalism course is applying 5050.
---
Leeds Trinity University
Journalism school
Leeds Trinity University Centre for Journalism has undergraduate and postgraduate journalism courses
---
Liberty Communications
Public relations
Liberty Communications submitted its overall performance for the March challenge with 63% of its content reaching 50:50.
They provide PR, marketing and communications services. As stated on their website, Liberty use 50:50 track both their events and content to attain a fair representation of diversity and inclusion.
They continue: "We will use the project to reflect and celebrate what we achieve, using our role as communications professionals to inspire the same cultural change with our clients too. We are at an important juncture globally and we are positive that the next few years will drive meaningful change."
---
Listen
Audio production company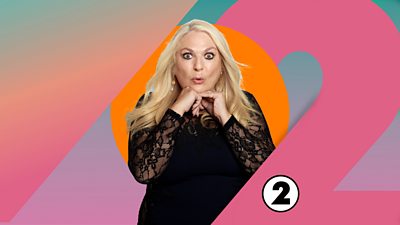 100% of Listen content reach 50:50 in March 2021 compared to 75% when they first started monitoring. Listen is an audio business that produces content for brands and broadcasters. With 25 years of experience, it delivers content to millions of listeners around the world.
---
Lithuanian National Radio and Television
Public service broadcaster
Lithuanian Radio and Television (LRT) is Lithuania's public broadcaster. It started in 1926 with a radio station from the then temporary capital of Lithuania, Kaunas. The television service has been broadcasting since 1957.
LRT's March figures show overall progress since they started monitoring of three percentage points – from 15% women representation to 18%.
---
Liverpool John Moores University
Journalism school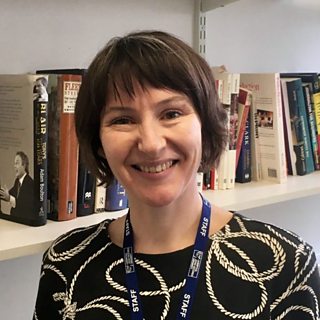 Professor Polly Sharpe
Liverpool John Moores University
Being involved in the BBC's 50:50 Project has been fantastic. Our students have got so much out if it – it's really pushed them to think about who they talk to and interview for their pieces. We're able to encourage them to think more broadly than just asking 'what's the story?'.
They also have to ask themselves how they can tell it in the most inclusive way possible. These are skills which ultimately will help make them better journalists and will stay with them through the rest of their careers.
Personally, I'm thrilled to see the latest set of results have remained so good in extremely challenging circumstances.
It tells me gender equality in news is being taken seriously, and that in turn offers me great hope for journalism students at LJMU – the next generation of story-tellers.
Isabelle, Level 5 Journalism student at LJMU, said: "The 50:50 Project has really helped me to take into account gender equality when preparing and writing my stories.
It was interesting to see how easy it can be to make stories gender-biased, and the 50:50 Project helped me to avoid this by taking into account voices equally from both sexes".
Robyn, Level 5 Journalism student at LJMU, added: "The 50:50 Project was fascinating. When I was analysing the genders of my interviewees, I was almost expecting the opposite result. I felt I had spoken to more male participants than I did women, based on memory of stories. On reflection I would say I felt more comfortable approaching women to interview."
---
Loftus Media
Production company
Loftus Media is a content production company that was established in 1997. They have a simple ethos: "We nurture our creatives and together make content that matters".
Loftus Media is a content production company that was established in 1997. They have a simple ethos: "We nurture our creatives and together make content that matters".
---
London Screen Academy
Education and skills training
LSA is a free sixth form academy, specialising in behind-the-scenes roles of the film & television industry. It was founded by some of the UK's most successful film producers.
---
London Stock Exchange Group
Financial services
A stock exchange and financial information company headquartered in the City of London. LSEG provides services in data and analytics, risk, collateral and processing solutions, capital formation and trade execution.
---
Manchester Metropolitan University
Higher education
A leading public university in the UK with a history of education since 1824, and with an ambition to make higher education accessible and beneficial to all those with the passion and ability to succeed.
---
Mark Allen Group
Digital media company
The Mark Allen Group publishes 150 specialist industry online journals and organising speakers at 250 business events
---
MDR
Public broadcaster
Mitteldeutscher Rundfunk is a regional public broadcaster in Germany, based in Leipzig, joining existing partners in the ARD broadcasting network.
---
We want to both improve our coverage of diversity and inclusion-related topics and simultaneously bake representation into everything we do.
Media Business Insight
Private media
Media Business Insight is a company specialising in the TV, film and advertising sectors. It provides daily information, insight and industry networking opportunities through brands including Broadcast.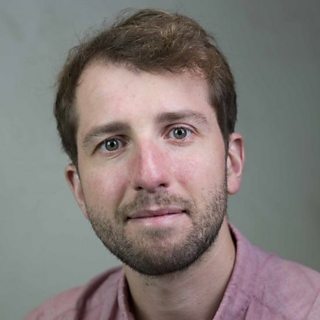 Max Goldbart
Senior reporter, Broadcast
At Broadcast, we go by the mantra 'you're only as good as the people you're speaking to'. Contact building and extracting exclusive stories and analysis from our sources drives us forward. So it figures that speaking to the widest range of people possible is paramount and this has been thrown into sharper focus by the period of reckoning experienced after last summer's Black Lives Matter protests, which had an outsize impact on the UK's creative industries.
We know when seeking out the next scoop it is easy to return to the 'usual suspects' – contacts we've known for years but may not reflect the full gamut of the UK's multicultural communities – but keeping an eye on who we're speaking with should help us on the path to widening our story base and boosting diversity of thought.
We want to both improve our coverage of diversity and inclusion-related topics and simultaneously bake representation into everything we do. Diversity monitoring is a big step towards achieving that.
---
Media Council of Mongolia
Independent media regulator
The Media Council of Mongolia was set up in 2015 as a collaboration of journalists' associations and media organisations. It is the independent regulator for the printed press, broadcast media and online media. Mongolia is a landlocked country in East Asia bordered by Russia to the north and China to the south with a population of 3.3 million, half of whom live in the capital Ulaanbaatar. The MCM aims to support freedom of the media by following professional journalistic standards to serve the public interest and protect against censorship. It provides training for journalists. It implements 5050 Project in its own work but also explaining its value to news organisations across the country.
---
Moldova.org
News website
Working with our partners in the BBC World Service charitable arm, MediaAction, the news website Moldova.org has joined the 5050 Project. It was one of the first websites create in Moldova in 1997. Moldova is located between Ukraine and Romania in Eastern Europe with a population of 2.5 million. It became independent from the Soviet Union in 1991. The official language is Romanian. Moldova.org is a news and solutions-based journalism platform independent of state or business funding. It is part of the South-East Europe Media Public Association, a non-governmental and non-profit organisation. It receives some funding from advertising, but the majority is from international foundation grants.
---
National Film & Television School
Film, television and games school
For nearly half a century, the National Film and Television School (NFTS) has developed some of Britain and the world's top creative talent. The School received the 2018 BAFTA for Outstanding Contribution to British Cinema and the Queen's Anniversary Prize for Higher and Further Education.
---
NDR
Public broadcaster
Norddeutscher Rundfunk is a public radio and television broadcaster for the city-state of Hamburg, and for the German states of Lower Saxony, Mecklenburg-Vorpommern and Schleswig-Holstein.
---
Newcastle University
Journalism school
For the challenge, Newcastle University's overall performance saw 59% of its content reach 50:50.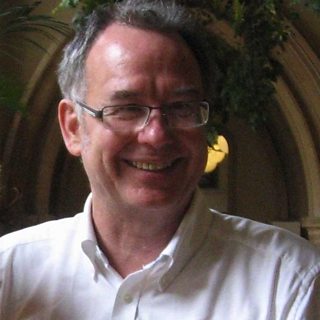 Dr David Baines
50:50 Equality Project lead, Newcastle University
Our students think carefully and imaginatively about who they turn to as sources, and why. They regard searching out diverse voices, representing society fairly, as simply a part – a critically important one - of being a good journalist. Colleagues and I also take great care to source journalism and media content for our teaching that better reflects our society. Three years as a BBC 50:50 partner have embedded these values in the fabric of our programmes: across content, delivery, the marking criteria for assignments. And we are now sharing what we have learned with our colleagues in other subject areas.
---
The Newmark School
at the City University of New York
The Craig Newmark Graduate School of Journalism at the City University of New York is a publicly funded institution. Their mission is to "serve the public interest – by training new journalists who will bring much-needed diversity to newsrooms, by helping mid-career journalists retool their skills, and by partnering with other media organisations to find new paths to excellence."
---
NHK
Japan Broadcasting Corporation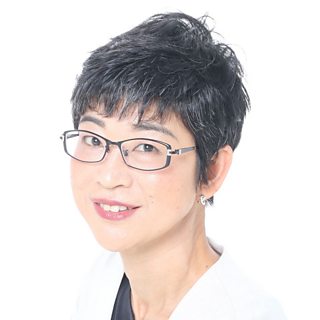 Eriko Hase
Senior Producer, NHK
My journey with 50:50 started modestly. First with small chats with colleagues in the canteen and corridors, then organizing several workshops, and eventually giving a presentation to our executives.
The key in this process was to reach out to as many male colleagues as possible. While shared experience enables a smooth discussion in a female-dominated group, we may unintentionally make male colleagues feel defensive. But once men accept D&I as their own issue, they stand by you and become a powerful driving force for consensus building, which is still a prerequisite in Japanese society.
NHK started to trial 50:50 in April 2021 with six programmes, including documentaries and dramas. It started small because we wanted to demonstrate the benefit of counting before expanding to different departments.
When the counting started, the impact was huge. My colleagues say it made them see the world differently, think outside the box, and stretch their creativity:
"We realized the gender bias as a filmmaker and re-acknowledged the structural gender imbalance in Japanese society."
"I intuitionally thought 5050 would be a restriction, but in fact, it was a powerful device to break stereotypes! "
We recently expanded our trial to primetime News. The rough ratio of women to men was 3:7, and the team decided to take on full-scale counting in its new program starting this April. News, by its nature, may be a complex area to see the change, but this move will surely push NHK's challenge to the next stage.
---
North East Film Festival
Events organisation
The festival organisers are looking to create "a new, inclusive and innovative film festival in the North East of England but aimed internationally and beyond the film industry reach".
---
Nottingham Trent University
Higher Education
Students at Nottingham Trent University took part in the March challenge and reached 49% women contributor in their final news week.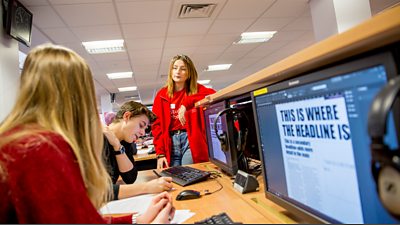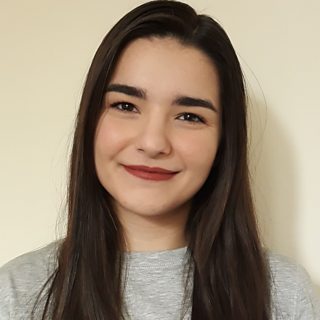 Emilia Roman
BA Journalism student, Nottingham Trent University
As a trainee journalist, taking part in the 50:50 Project at Nottingham Trent University has been an eye-opening experience for me!
Two groups of NTU journalism students from the final year BA Journalism and the MA News Journalism courses monitored the gender balance in their reporting across two Newsweeks, running in January and February 2021.
In the first week of practical production, students were asked not to adjust the way they normally source their interviewees, story topics and multimedia content, or pay any particular attention to equal representation. This follows the approach both BBC teams and 50:50 Partner organisations are advised to take when they roll out monitoring. They don't make radical changes at first, they just implement the counting and monitoring into the workflow and identify a baseline to improve from.
During this first period we recorded the lowest representation: an average of just 29% women contributors were featured across the entire website. In the second week, students were encouraged to make a more concerted effort to focus on equal representation. We definitely found this hardest to achieve in the sports section, but knowing we were working towards 50:50 prompted sports editors and reporters to think outside the box and to create more top stories which were focused on local women's sports teams.
It's pretty clear to us that recognising the need for equal representation can significantly change the way your content looks.
For us, the challenge of incorporating the principals of 50:50 into our work came down to one crucial element of story development - research.
If a female interviewee no longer wanted to participate, for example, it was essential to try and find a like-for-like. Accepting the first reply and focusing on "getting the story up" was not enough to help us drive a significant change in our coverage.
Opinion pieces written by female reporters really helped increase representation too. These articles touched on important topics such as race, eating disorders, mental health, and female athletes. They not only attracted a lot of readers but boosted the confidence of women student reporters in pursuing more stories. The popularity of these pieces also indicated that we do have a female audience that we need to cater for and not ignore.
Along with fellow students, I have actively taken part in gathering the data for the project. Unsurprisingly, when sharing daily updates on our numbers, trainee journalists have welcomed the feedback and strived for gender balance.
Focusing on research and creating a welcoming environment for women reporters to explore topics important to them helped us achieve an average of 49% women across the CBJ Target website on our last day of practical production.
It's pretty clear to us that recognising the need for equal representation can significantly change the way your content looks.
---
NOW: Pensions
Pensions providers
NOW: Pensions: one of the biggest UK workplace pensions providers. They look after the pension savings of tens of thousands of employers and millions of members from a wide range of industry sectors. They help payroll bureaus and financial advisers support their clients. They apply 5050 to content on their website and communications.
---
Office for Nuclear Regulation
Regulator
The Office for Nuclear Regulation (ONR) is responsible for regulation of nuclear safety and security across the UK. ONR is measuring its internal and external creative content to increase its representation of women.
---
Ofgem
Energy regulator
Ofgem is the Office of Gas and Electricity Markets. It is an independent UK Regulatory Authority with a remit to protect consumers by working to deliver a greener, fairer energy system.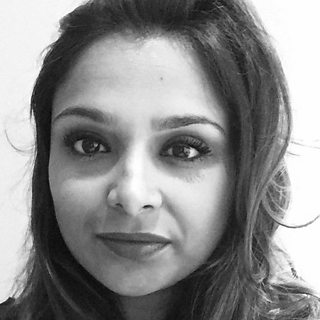 Priya Brahmbhatt-Patel
Director of Communications, Ofgem
After launching the 50:50 Project last year, I am pleased to see all the hard work paying off. We are seeing a real improvement in representation in our content and have received positive feedback from stakeholders. It has even led to some taking an interest in joining 50:50 themselves, and we hope that there will soon be a visible cultural shift across the energy sector and civil service.
As a senior female leader from an ethnic minority, I've often struggled to see role models that look like me to aspire to. Initiatives like 50:50 are exactly how we empower our up-and-coming stars, and inspire a new generation to enter industries where they can see people just like them.
---
Ora et Labora
Production company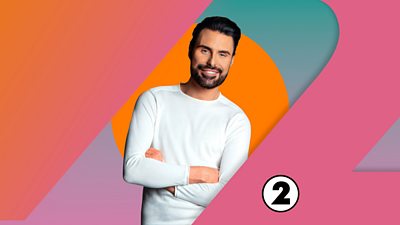 Ora Et Labora is a production company owned by Dermot O'Leary and international agent John Noel. Based in London, it has been making radio programmes for BBC Radio 2 and 6Music since 2005.
---
ORF
Austrian public service broadcaster
ORF's data shows overall progress since they started monitoring, with 51% of their content reaching 50:50 – up three percentage points on their starting month.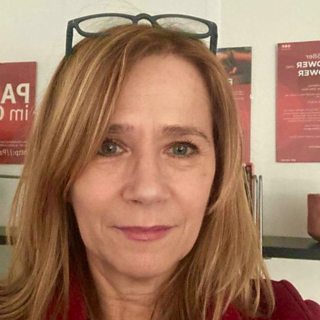 Katia Rössner
Equal Opportunity Commissioner, ORF
The ORF, Austria's public broadcaster, has been a 50:50 Equality Project partner for over a year.
We committed to the 50:50 Challenge for the first time in October 2020, with 29 programmes coming on board. These shows cover a broad range from radio to television; regional studios to national outlets; news and science to entertainment, sport and religion. More than a third of the teams were already at 50:50 when they signed up to the Challenge.
Our Challenge launch included a video presentation on the ORF Intranet featuring ORF pioneers, ORF's CEO and the 50:50 Project founder. This drew a lot of attention and, one month later, 59 programmes had signed up.
Feedback from participants has been motivating. The chief editor of a regional news bulletin noted, "50:50 is a crucial step towards a change in awareness, especially on the part of team leaders. At first there was some scepticism regarding 'token women', but the team started focusing on interviewing a female intensive care doctor instead of a man. We found a great doctor who has the potential to become a new coronavirus expert on our show."
The competitive and sporting spirit of the 50:50 Challenge is appealing to many programme-makers, including those who were initially hesitant.
By the beginning of February 2021, the number of participating ORF programmes had increased to 86 and, as a next step towards achieving our 50:50 goals, the ORF also launched a database of female experts in March 2021.
Data analysis showed that, on average, the hosts of participating programs are half women and half men. However, 36% of all guests and interviewees are female, so there needs to be greater effort to address this imbalance. Recent data also indicate that, as more programmes joined the challenge, the overall average proportion of women on air compared to men decreased. This is a good sign, because it shows that programmes with low female participation were also willing to get on board, not just the teams already at or close to 50:50.
The competitive and sporting spirit of the 50:50 Challenge is appealing to many programme-makers, including those who were initially hesitant. Honest engagement and even small steps towards 50:50, no matter where you start, make you a winner.
---
PwC
Professional services network
PwC submitted six datasets and saw an overall improvement in their performance. A third reached 50:50, compared to 17% of datasets when they first joined the project.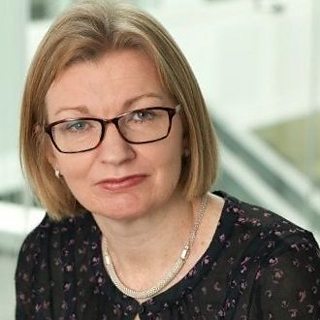 Emma Thorogood
Director of Corporate Affairs, PwC
We initially signed up to the BBC's 50:50 initiative in 2020. We started with our economics team as a Pilot Group testing out the process, in part because it is a male dominated subject area but also because our economics research garners a lot of the firm's press coverage.
The economics team were very receptive to the idea from the get-go, not least because they believed that we should showcase more female talent but also because of the additional media coverage it might lead to - particularly in broadcast.
We actively monitor the balance of men and women from the team used in commentary on air (television and radio) and online. We then report back every month with these 50:50 statistics, and there's a sense of collective pride when our coverage consists of more female voices than male. Gaining top tier coverage and ensuring we have at least as many women quoted as men are unquestionably of equal importance now - which is no small feat.
This injects a bit of healthy competition into the process, which everyone very much enjoys!
One of the most positive outcomes has been it has genuinely changed the way the team thinks. When considering who to nominate for media training, or who to quote in press releases and put forward for interviews, there is now always the question: "What will this mean for our 50:50 coverage?". As such, we recently media trained four young female economists, with the hope that over time they will become some of our most prominent spokespeople.
Following the success of the initiative with economics, we have rolled it out to other media-facing PwC teams, notably financial services, technology, cybersecurity and climate change. Again, there has been huge interest from members of these teams and a genuine desire to ensure that there is more female representation - not just in their media but in other areas too, such as internal panels or client webcasts. Again, helping our experts to be more attuned to the 50:50 issue has been a key success.
As well as reporting back to our stakeholders, corporate affairs collate the monthly 50:50 breakdowns from the various teams we support in order to see who's doing the best with their female spokespeople. This injects a bit of healthy competition into the process, which everyone very much enjoys!
Going forward, we'll be looking to roll the initiative out to other areas of the business and expect the same enthusiastic uptake.
---
Radio Free Asia
Government-funded, non-profit broadcaster
Radio Free Asia's mission is to provide news and information to Asian countries whose governments prohibit access to a free press. RFA is funded through an annual grant from the United States Agency for Global Media, an independent US agency.
---
Radio Télévision Suisse
Public broadcaster
Radio Télévision Suisse is a Swiss public broadcasting organisation. Part of the confederation of public service broadcasters in Switzerland, RTS handles production and broadcasting of radio and television programming in French for Switzerland.
---
RAI
Italian public service broadcaster
RAI Radiotelevisione Italiana is the national public service media company of Italy. RAI operates many terrestrial and subscription television channels and radio stations.
---
Reed Smith
International law firm
Reed Smith is an international law firm which focusses on sectors including Entertainment and Media, Financial Services and Life Sciences. It is committed to inclusive recruitment, retention and career progression. The London office of the Entertainment and Media division will use 5050 methodology to count events and pitches.
---
Rojc Associations Alliance
Croatian community media network
Rojc Associations Alliance (RAA) is a community network in the city of Pula, Croatia. RAA is setting up community media and communication platforms where 50:50 is to be implemented.
---
RTBF
Public broadcaster, Belgium
Belgium public broadcaster providing services to the French-speaking communities, including Wallonia and Brussels.
---
RTÉ
Public broadcaster, Ireland
Raidió Teilifís Éireann (RTE) is Ireland's national public service media organisation. Radio broadcasting began in 1926 while the first television transmission was on 31 December 1961.
---
RTVE
Public broadcaster, Spain
RTVE is Spain's public service media organisation. It offers the Spanish broadcasting services to more than 180 countries around the world.
---
Ruebik
Diverse talent recruitment firm
Ruebik is a recruitment business. Its website says: "we are slashing hiring fail rates and cultivating inclusive cultures where talent can thrive".
---
Rundfunk Berlin-Brandenburg
Public service broadcaster
The German regional public broadcaster for the capital and the surrounding region.
---
Schweizer Radio und Fernsehen
Switzerland Radio & Television Public Broadcaster (German service)
Schweizer Radio und Fernsehen (SRF) submitted data for its overall performance, with 41% of their content featuring at least 50% women contributors.
SRF is a public service broadcaster across radio, television and digital platforms. Services are aimed at German-speaking Switzerland.
---
Sheffield Hallam University
Higher education
Sheffield Hallam is one of the UK's largest and most progressive universities, with teaching, research and partnerships focussed on real world impact - addressing the health, economic and social challenges facing society.
---
Somethin' Else
Independent production company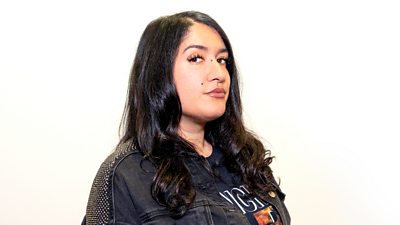 Somethin' Else is a content company that says it has – for thirty years – been "obsessed with finding, engaging and growing audiences". They produce audio, social and TV content.
---
Standard Media Group
Broadcast and digital media
The Standard Group is a multi-media organisation with investments in media platforms spanning newspaper print operations, television, radio broadcasting, digital and online services.
---
Strathclyde University
Journalism school
The University of Strathclyde is located in Glasgow, Scotland. Founded in 1796 as the Andersonian Institute, it is Glasgow's second-oldest university.
---
STV
Scottish ITV network
STV is a broadcast channel, accessible free-to-air on all the main TV platforms in Scotland, reaching 3.2 million viewers each month.
---
SWR
German public broadcaster
SWR is a public broadcaster for people in the southwest of Germany. It has a remit to provide information, education, advice and entertainment.
---
Tandem Productions
Production company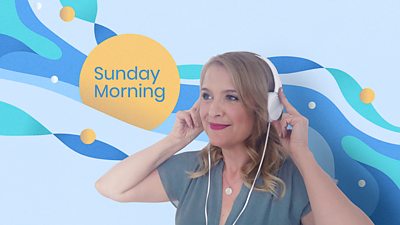 Tandem Productions submitted data reached 50:50 for the March 2021 challenge. It creates content from flagship radio shows to 3D animations, from films to podcasts.
---
TBI Media
Production company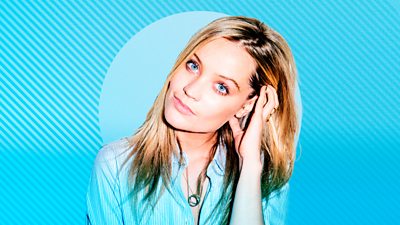 TBI is a media company. It makes a range of products from daily and weekly programme strands, to single features and short series for broadcast, to visualised large-scale music and storytelling events worldwide.
---
Tempo
Indonesian weekly magazine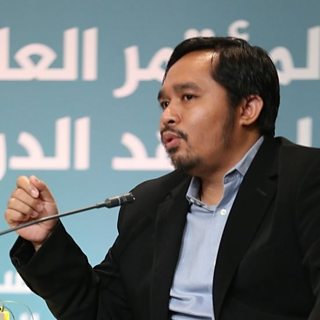 Wahyu Dhyatmika
Editor-in-Chief, Tempo Magazine
Tempo joined the BBC's 50:50 Project as a partner in June 2019, because we share the same principles. We believe that our coverage has to reflect the reality of society. Not only in terms of the issues and values, but also in the diversity of genders that we highlight in news reports. We began this campaign with an awareness that the sources we interviewed for our reports do not yet represent the gender balance in our society.
This was not an easy task, because we first needed to change our collective mindset inside the newsroom. Only when a newsroom realises its own shortcomings and is willing to transform can we start making progress. That's another important part of the campaign: we can only change others if we first change ourselves. We have to walk the talk!
That is why, for us, the 50:50 Project is not only about making sure we have the right representation in the media; it is also about setting an example for others. We report on the powerful every day. We demand accountability and transparency from our elected officials. We want a society that is free and fair, for all. It's time for the media to apply the same standard to ourselves.
Moreover, we believe the 50:50 campaign will make our journalism better. Our duty in the media is to help citizens make informed decision, to assist them in understanding the context of events and to initiate conversation around important issues. We cannot do that if we ignore half of society.
Gender inequality in media coverage has been a persistent problem for years – it reflects other imbalances in the newsroom such as diversity in the workforce. Joining this campaign is our first step towards solving those issues. We will need a lot of support to succeed, but we know we are on the right path.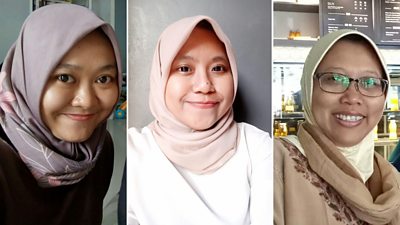 ---
Times Radio
UK commercial digital broadcaster
Times Radio is the digital radio station associated with The Times newspaper. The Afternoon Show is the first programme to adopt 50:50.
---
TVNZ
Public broadcaster, New Zealand
TVNZ submitted the data for five of its teams for the March challenge with a fifth reaching 50:50.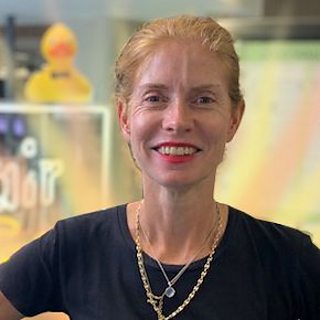 Sophie Baird
Executive Producer
Since TVNZ's daily Breakfast programme started tracking gender representation there's been a noticeable shift in terms of on-screen talent used. They have taken on board the BBC's advice to ask organisations if there's a woman available to talk, and in many cases there has been! As a team they are thinking smarter about how to achieve 50:50 representation and where there's the opportunity to control the talent used, they are actively looking for women. This has resulted in more female experts going on the show, and bringing with them a different energy and alternative angles. Some industries are easier than others, certainly in NZ there still seems to be a shortage of female experts in areas like technology, security and terrorism - however we're still actively looking!
Fair Go, TVNZ's weekly consumer current affairs programme, often uses experts as part of its stories. Since taking part in the BBC's 50:50 Project, the team has changed its thinking and is focusing on female representation. A recent series about smart technology saw three of us searching for a female expert on technology, instead of using tried and true male experts we have used in the past. Admittedly it did take more time - however the payoff was having a fresh new voice talking about an industry that's generally so male dominated.
Both the Breakfast and Fair Go teams have changed the way they think and work since starting the BBC 50:50 Project. Female representation has very much become part of the conversation when talking about talent, stories and experts.
We're feeling really pleased that the numbers are consistently being recorded and members of each programme are getting behind this concept wholeheartedly.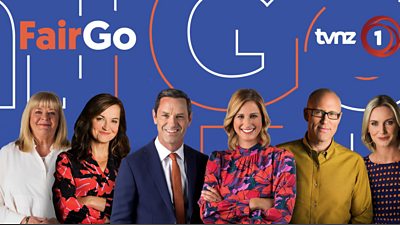 Being part of the 50:50 Project has changed the way we look at our bulletins and find our experts and commentators. It is so heartening to hear people talking about whether there is a female able to talk, or indeed what the female perspective would be.
While we might not have hit 50:50 across the board for March 2021, we're finding each month really does fluctuate and some months are quite simply better than others. We're feeling really pleased that the numbers are consistently being recorded and members of each programme are getting behind this concept wholeheartedly.
---
UA:PBC
Ukrainian public broadcaster
Working with our partners in the BBC World Service charitable arm, MediaAction, UA:PBC the largest independent media company in Ukraine, has joined 5050 Project. It broadcasts on two nationwide TV channels, three nationwide radio channels and 24 regional radio stations. It also creates content for its digital platforms and has a recording platform for its national orchestra and choir. Its mission is "to protect freedoms in Ukraine, provide society with accurate and balanced information about Ukraine and the world; establish a public dialogue to strengthen public trust and develop civic responsibility, Ukrainian language and culture."
---
UCL School of Management
Business School
UCL School of Management is the business school of University College London. It offers undergraduate, postgraduate, executive and PhD programmes in management with a focus on innovation, technology, analytics and entrepreneurship. It prepares scientists, engineers, physicians and other innovators for leadership roles in the next generation of technology-intensive organisations, as well as finance and consulting firms. The communications office is partnering with 5050.
---
Unilever
Global consumer goods company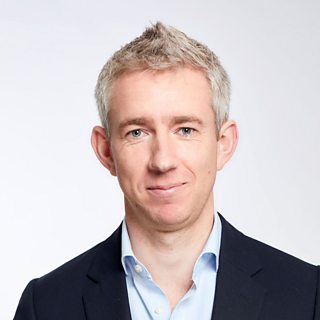 Paul Matthews
Head of communications
At Unilever, we are very proud to have a gender balanced management team of over 14,000 people across more than 100 countries, but we are conscious that we don't always manage to reflect that in the spokespeople we offer for comment. Therefore when we signed up to 50:50 we decided that we would go global and drive the change we want to see.
Starting by understanding our baseline is an obvious first step and has given us a great foundation. We are already seeing early signs of the mindset shift we need to make, with teams increasingly building consideration of the gender representation of our spokespeople into our communications plans and media training more of our female experts, supporting not just our 50:50 ambitions, but our readiness to be able to engage on key topics.
For example, in March 2020 we profiled some of our brilliant young female scientists for 'British Science Week', a great opportunity for them to talk about their passion and commitment to innovation and sustainable business.
It has been really valuable to work with the team from the BBC who have been so supportive of the journey we're on and brilliant to align with like-minded organisations, driving a more diverse and richer public discourse.
---
University of Bedfordshire
Faculty of Creative Arts, Technologies and Science
The University of Bedfordshire is based in five campuses across the county. It is ranked as one of the top 300 universities in the world under 50 years old in the Young University rankings with 20,000 students from over 100 countries. A modern university, it aims to develop its students to become educated, employable and entrepreneurial global citizens.
---
University of Birmingham
Higher education
For more than a century, the University of Birmingham has been pursuing and sharing knowledge through teaching and research. Part of the Russell Group, students can choose from a range of courses including at the Journalism School, which is part of 50:50.
---
University of Central Lancashire
Higher education
UCLan is an international, multi-campus University tracing its roots back to 1828. Today it's one of the UK's largest universities with over 350 undergraduate programmes, nearly 200 postgraduate courses and many CPD courses.
---
University of Johannesburg
Journalism school
The University of Johannesburg's mission is to inspire its community to transform and serve humanity through innovation and the collaborative pursuit of knowledge. It has a student population of over 50,000, of which more than 3,000 are international students from 80 countries.
---
University of Northampton
Higher education
The University of Northampton is a higher education establishment based in Northampton, which offers students "industry-relevant courses, excellent and passionate lecturers, and a new campus". The university website says: "we have a unique commitment to social impact – which means we support our staff and our students to have a positive effect on the world".
---
University of Reading
Communications and Press Office
The University of Reading in Berkshire was founded nearly 100 years ago and is now one of the foremost research-led universities in the UK. It has more than 50 research centres, many of which are recognised as international centres of excellence in areas including agriculture, biological and physical sciences, European histories and cultures, and meteorology.
---
University of Texas at Austin
School of Journalism and Media
The University of Texas at Austin's School of Journalism started in 1914, in a building that housed heavy printing machinery and was heated by coal-burning stoves. Today it is now home to courses ranging from mobile-app development to international reporting in a digital age.
---
University of the West of Scotland
Journalism school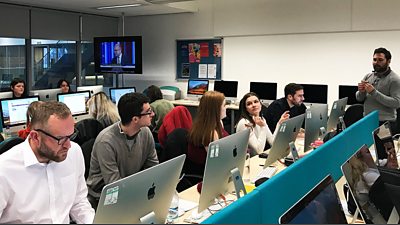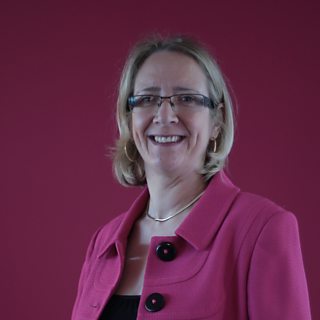 Dr Margaret Hughes
Senior Lecturer, University of the West of Scotland and Chair of the Association of Journalism Education
Tackling issues of gender, diversity and inclusivity have long been at the heart of learning and teaching in journalism at universities across the UK. Students are challenged to create content that represents our diverse communities, and with many journalism programmes now educating as many young women as men, the opportunity to be involved in BBC 50:50 was obvious.
Having read and heard about the project, it became very obvious to me as a journalism educator that this is something that I could do in a more formal way to encourage my students to think about their own practice in terms of who they speak to in the creation of their news and features output. I knew I wanted to be involved, but more, I knew that many of my colleagues would too, which is why I suggested to the BBC 50:50 team that we work collaboratively with the Association for Journalism Education to promote the project to the professional journalists of tomorrow.
Colleagues from seven universities were keen to get involved in our pilot project, to have their students benefit from an initiative that is seeking to change how we represent our society. The opportunity to, in quite an explicit way, get our students to begin to content gather in far more inclusive ways is a chance to instil in them practices that they will continue in to their professional lives. It was about asking them to stop and think and act.
The AJE hopes that we can continue to work to promote BBC 50:50 across our membership of 50 universities, but also that we can see greater awareness among our students, so we can hear more women's voices across the wide range of journalism that is being produced by them both now and in the future.
---
University of Westminster
Higher Education
University of Westminster started 180 years ago as the first polytechnic in London. Today it continues to support students from a variety of backgrounds. As part of its 50:50 partnership, the university has been the pilot ground for 50:50 The Pitch. This has led to the create of two pieces of work – a mini-series in October 2020 and the first News Voices portrait series in April 2021. The students' successful delivery of both projects now sees 50:50 pitch opportunities opened to the whole university network.
---
University of Worcester
Higher Education
University of Worcester journalism department focusses on a range of potential media and communications careers with opportunities to study media strategies, search engine optimisation, PR, advanced communications and social influencing.
---
Voice of America
News agency and broadcaster
The Voice of America (VOA) took part in the 2021 challenge and saw their overall performance improve by 23 percentage points on when they started monitoring. In March, 52% of their content feature at least 50% women – up from 33%.
VOA is an international multimedia broadcaster in more than 40 languages. Serving an estimated weekly global audience of 278 million, VOA provides news, information, and cultural programming on TV, radio and digital platforms. VOA is funded by the US Government through the US Agency for Global Media.
---
VRT
Public broadcaster, Belgium
VRT took part in the 2021 challenge and submitted 11 datasets. The proportion of datasets reaching 50:50 doubled in March compared to when the Belgian broadcaster joined the project – from 9% to 18%.
The VRT is the public broadcaster for the Flemish Community in Belgium. It provides content in the areas of information, culture, education, entertainment and sports.
---
The Walter Cronkite School
of Journalism and Mass Communication
Cronkite submitted their aggregated data since September. 41% of their content featured women's representation.
The Walter Cronkite School of Journalism and Mass Communication is one of the nation's top journalism schools and is home to Arizona PBS, the largest media outlet operated by a journalism school in the world. Students receive hands-on experiences in Cronkite News, a multiplatform daily news operation with bureaus in Phoenix, Washington and Los Angeles.
---
We are Grape
Audio production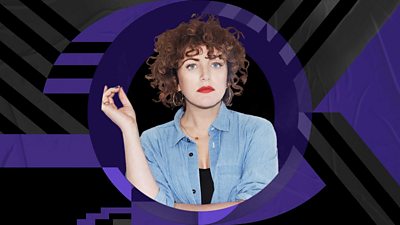 We are Grape is a multi-platform production company. It creates music entertainment for broadcasters, brands and artists.
---
WFM
Radio station, Nigeria
WFM joined the March challenge with two of their three teams monitoring their content reached at least 50% women. WFM's commitment to 50:50 is to ensure men's perspectives are included in their output.
The Nigerian radio station provides informative and entertaining programmes across business, politics, education, sports, music, news, current affairs, relationships and family entertainment from a WOMAN's perspective.
---
Whistledown
Radio production company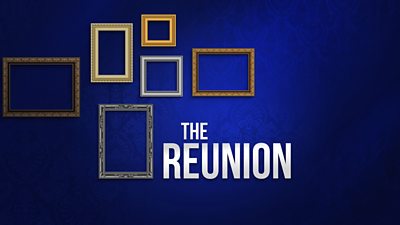 Whistledown was founded over twenty years ago and is a UK independent audio production company.
---
WNYC
Public radio station
WNYC has two New York public radio stations that broadcast programs from NPR, American Public Media, Public Radio Exchange and the BBC World Service, as well as a wide range of local programming.
---
YLE
Public broadcaster, Finland
YLE submitted their overall performance for the March challenge. 52% of their content reached 50:50, compared to 43% when they first joined the project – up nine percentage points.
Yle is Finland's national public service media company. It produces "content and services for audiences in equal conditions regardless of their residence status, wealth, age or gender".
---