The era of the silent movie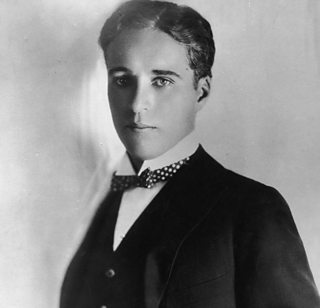 The cinema was the most exciting development of the time. It influenced people in a number of ways - both in terms of fashion and the way in which people behaved.
Every small town had a cinema and many Americans, with increased leisure time and disposable income due to changes in working patterns, could go several times a week as it was reasonably cheap.
During World War One, going to the cinema, or the Picture Palace as it was then called, was a very popular pastime in America and in Europe. It was a way of escaping from the world's problems.
During the early 1920s, every movie was silent. Cinemas used to employ musicians to play the piano or electric organ during the films.

Hollywood

was the perfect place for outdoor filming as it was located near Los Angeles in the heart of a part of America that had a very dry and sunny climate. It also had a variety of landscapes such as mountains and coastline.

The major movie companies in Hollywood during this period were Paramount, Warner Bros and MGM. By

marketing

their range of different movies extensively – cowboy movies, detective stories, comedies and romantic movies – they succeeded in generating a huge interest in the movie stars.

The cinemas were luxurious and pleasant places in which Americans could socialise, and they could get to them easily in their cars.
The influence of movie stars
The stars also contributed to the increase in the popularity of the cinema.
The Italian, Rudolph Valentino, was a very popular actor and his role in The Sheikh (1921) made him a sex symbol. He was a star and appeared in many of the early films, earning $1 million. When he died suddenly in 1926, his fans were grief-stricken and a number of women committed suicide.
Charlie Chaplin was a very influential figure and was one of the founders of the United Artists film company with Mary Pickford, Douglas Fairbanks and D W Griffith in 1919. He was also a famous actor, starring in silent films such as The Tramp (1915) and The Kid (1921). He was instantly recognisable with his tramp-like image and preferred the craft of the silent movie rather than the talkies that came later.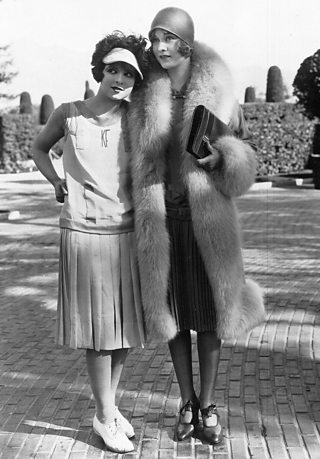 Arguably women like Clara Bow, the original 'It Girl', were the Hollywood stars that had the most influence on society at the time. She played the part of a flapper in a number of films, and influenced many young girls to behave in the same way. She was the most popular actress in 1928 and 1929.
Actors such as Gloria Swanson and Buster Keaton were also influential.