Sequencing software
Sequencing software can be used for creating compositions using MIDI or audio sounds.
Music created by synthesising sound, such as sounds created 'artificially' using electronic devices. The development of this approach, known as Elektronische Musik, has its origins in Germany in the early 1950s.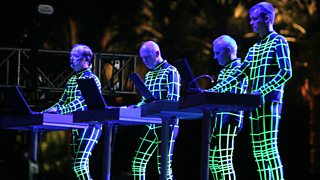 In the track A Rainbow in Curved Air by Terry Riley, the sounds are produced on a synthesiser. It uses long overlapping notes to create a dense texture. These notes start very low, gradually moving higher in pitch. Another good example of this is Cosmic Pulses by Karlheinz Stockhausen.
In this clip, Dev from Radio 1 meets singer-songwriter Dan Smith from Bastille and his producer Mark Crew to discuss writing music using MIDI technology. They begin by showing how beats can be added to a basic keyboard chord part, which is then further developed by adding vocal and instrumental layers of sound.
How to compose using synthesised sounds
Synthesised sounds are available from any electronic keyboard (synth lead and synth pad are among the most common tone banks). You could choose a few sounds which can be used in a multi layered composition, record one track at a time into an audio editor programme or manipulate the sound envelopes electronically to produce altered timbres.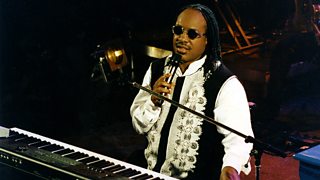 This process of synthesising sounds can be done on more sophisticated keyboards using controllers, or can be added post recording using features within the software programme.
These processes include modifying the sound envelopes, adding filters, delay, reverb, phasing and reversing sounds. More detail on using effects can be found in this video tutorial.