DBMS example
The following example shows how a DBMS is used for a ticketing website.
A ticketing company allows customers to buy tickets online or through a booking office. How can they use a DBMS to keep a record of sales?
Option 1
They could have two separate databases - one for online sales and one for booking office sales. But they would both need to keep records of tickets and customers.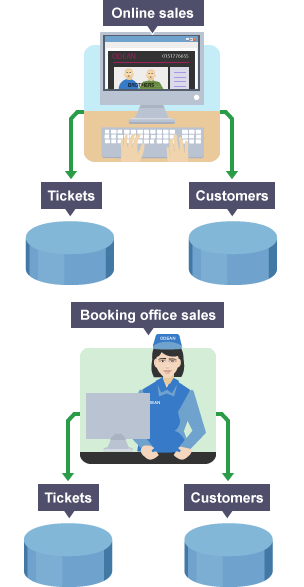 This type of system would not work effectively for a number of reasons:
How would you know which seats had been sold in each system?

Would you divide the seats up before offering them to the public?

What would happen if online tickets sold out before booking office tickets did?
You could lose customers due to errors or double-selling the same tickets.
Option 2
A DBMS could create a system where the ticket and customer data could be held in one database. There could be an application for the booking office and the online sales which would allow both of them to access the database. Data could then be shared between online sales and booking office sales and the data would not be duplicated.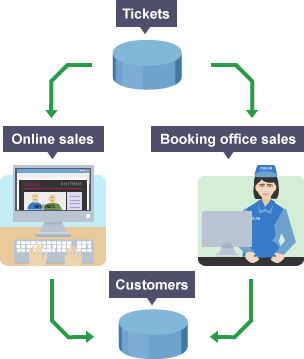 This type of system would work much more effectively.