A balloon is taped to a straw. The straw is free to move along a length of tight thread. The balloon is held at the neck so that air does not escape from the balloon.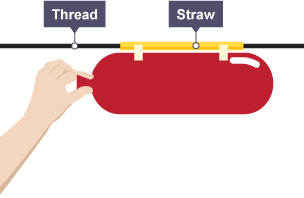 The balloon is then released and it accelerates along the thread. What makes the balloon move?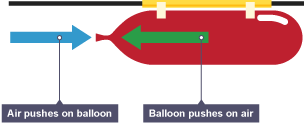 The balloon pushes on the air inside it. The air is pushed out of the neck of the balloon. We know from Newton's Third Law that as air is being pushed out by the balloon and the air is pushing back on the balloon. There is now an unbalanced force acting on the balloon and so it accelerates along the thread.