Meeting Assessment Objective 1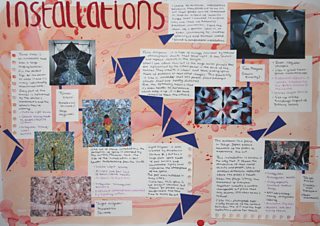 Assessment Objective 1 is about developing ideas from a starting point to a final piece. This is done through mind-mapping, sketches and studies related to the work of other artists, designers and craftspeople.
You need to analyse and understand these contextual sources, and develop your ideas in a personal way. Don't just state facts that you have found out. Relate what you have found out to your own ideas and experience.
Checklist
Have you demonstrated what the starting point, theme or brief means to you personally?

Have you established a link between the starting point and your chosen sources?

Have you reflected your understanding of the social and cultural context?

Is there a clear link between your sources and your own work?

Is it clear what ideas or techniques from your sources you have developed?