Blood Brothers is a musical, a play that features songs as an important part. They are spread throughout and used to develop the plot of the play.
As Blood Brothers is a piece of theatre, it is important to remember that it was written to be seen and heard as a performance.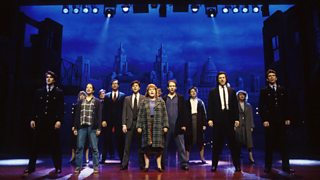 The play is written in lines of dialogue, with stage directions and songs to be sung by particular characters at different points.
The songs in Blood Brothers are used for different purposes: they can reveal more information about characters' thoughts and feelings; they can remind the audience of key ideas and themes; they can create mood and atmosphere; and they can further the plot and explain parts of the storyline.
When you read the play, it is important to pay close attention to the lyrics of the songs as they can reveal a lot of useful information about characters and events. The stage directions are also significant because they show the reader how the characters behave and interact with each other and Russell uses them to prompt key events in the storyline.