In a right angled triangle, the side opposite the right angle is called the hypotenuse.
If one of the other angles is
, then we can label the remaining sides as shown in this diagram.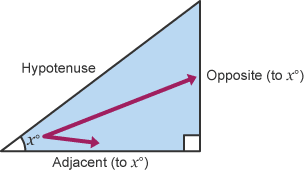 There are 3 trig ratios you need to know:
We shorten these to:
The three important ratios are: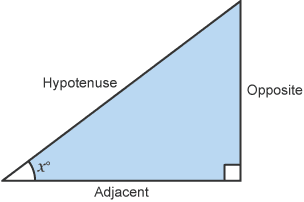 Some people remember a well-known mnemonic using the first letters to help when deciding which ratio to use for each trig problem.
This mnemonic is:
SOH CAH TOA
These letters stand for:
S sine O opposite H hypotenuse
C cosine A adjacent H hypotenuse
T tangent O opposite A adjacent