The American drive-in was born eight decades ago. But with only 350 left in the US, Tom Brook takes a look at what the future holds for this symbol of a bygone age.
I
In Hyde Park in upstate New York, opposite the historic home of President Franklin D Roosevelt, more than two hundred cars are congregated in the darkness. The venue is the Hyde Park Drive-in Theatre, one of just 350 left in the US.  At their peak in the 1950s more than 4,000 drive-ins dotted the American landscape.
This week, as the drive-in turns 80, it still exerts a strong pull. Nostalgia is definitely part of the draw. "I like the drive-ins because to me it's more old-fashioned," says Larry Pendleton at the Hyde Park Drive-in. "My grandfather used to take me back when I was my son's age around three years old like I'm doing with him so it's like a tradition."
There are other reasons why people come. "It's a place of family gathering. You could gather your family here and spend time with them," says Raj Thackurdeen, who is at the Hyde Park Drive-in with his wife.
Drive-ins are beloved icons from yesteryear. They have long been immortalised in US pop culture and referenced in songs and movies. For D Edward Vogel, owner of Bengies Drive-in in Baltimore, there's something quintessentially American about the drive-in. "Absolutely without question: it's purely American like jazz music. It was born here," he says.
At the Hyde Park facility, which was built in 1949, it's a very informal set-up. Patrons arrive well before show time with their children, and in some instances their dogs. They set up chairs and tables, and play games on the grass in front of a gigantic white screen.
In these days of cramped multiplexes, Barry Horowitz, owner of the Hyde Park Drive-in, sees the outdoor setting as a major attraction for his clientele. "They can sit outside their car, they can smoke, they can have a beer, just [in] the open air. People like to get outside, just like going to a park," he says.
At sundown, in a darkened booth at the back the drive-in, projectionist Charles Smith is standing by. Suddenly his voice comes booming through on car radios tuned in to the drive-in's FM radio transmitter. "Just a reminder everybody please be sure to check your ignition key and make sure it is not forward in the start position!" The show gets underway and people settle down to watch the movie and listen to its soundtrack on their car radios.
Charles Smith believes the drive-in is providing customers with good value. Last year the average ticket price at an American cinema was around $8 for a single feature. At the Hyde Park Drive-in each passenger pays $9 but they get something extra. "Here at the drive-in you have a double feature," explains Smith. "Get some food in between. Sit, relax outside, eat and then watch a second film."
America's first drive-in opened on 6 June 1933 in Camden, New Jersey, with a screening of a British comedy called Wives Beware.  Then the price of admission was 25 cents. It was in the decade following WWII that drive-ins really began to mushroom, reaching a peak in the 1950s.
Passion pits
April Wright, director of a new documentary called Going Attractions: The Definitive Story of the American Drive-In Movie maintains it was a confluence of factors that led to the proliferation. She says: "Families were buying cars, or two cars, and there wasn't really television in the homes, and you also had the baby boom. So you put all those things together… and they took off like crazy."
Originally drive-ins catered to families, but with the growing popularity of television in the 1950s adults began to stay at home. Their teenage offspring ventured out in their cars instead – often to escape watchful parental eyes. Drive-ins began to be referred to as 'passion pits' where youngsters would spend time inside darkened cars smoking, drinking, kissing, cuddling – and sometimes having sex.
Larry Pendleton recalls those times: "Back then it was like a nice hang out, you took your girlfriends there. Now it's a little bit more family."
The drive-in began to decline in the 70s and 80s with the advent of cable TV and home entertainment systems that enabled people to watch movies at home. Also, with the move toward more compact, fuel- efficient vehicles, going to the drive-in became a less comfortable experience. Rising real estate prices played a role in the demise of the drive-in too. Many owners found they were occupying extremely valuable land and couldn't resist selling out to developers.
A slow decline
Of the 350 or so drive-ins that remain in the US, the overall trend appears to be one of continued decline – at a slow pace. But since the turn of the century calculations from April Wright, who compiled the Going Attractions documentary, over 30 drive-ins have re-opened and 35 news ones have been built since the turn of the century.
A major challenge facing all drive-in operators is digital projection. The Hollywood studios will soon stop sending out 35mm film prints. This has means that many drive-ins have had to jettison their trusted old film projectors and spend $80,000 or more upgrading to a digital system.
"Some of the existing drive-ins may no longer be in business by the end of 2013 because the cost of putting in equipment is very cost-prohibitive," predicts Barry Horowitz at the Hyde Park Drive-in, where they've just completed a digital conversion.
Today, 80 years after their birth, there is a melancholy quality to America's drive-ins. They are relics from a past when the roomy automobile, powered by an infinite supply of cheap gasoline was powering a more certain nation towards the American Dream. When the car stopped at the drive-in it was enveloped by the magic of golden-era Hollywood. It was an intoxicating combination.
Nowadays the car – and the movies – have lost some of their allure.
They may be small in number but the drive-in has shown resilience. Many older Americans are taking to the drive-in for nostalgic reasons but, on the 80th anniversary of the drive-in, D Edward Vogel sees evidence of a new generation of converts. "I am amazed that kids come to this drive-in," he says. "In this day and age think of all the electronic gadgets they have. They get here for the first time and they're fans. It's 'Oh my god this is so cool!' So I'm very optimistic."
If you would like to comment on this story or anything else you have seen on BBC Culture, head over to our Facebook page or message us on Twitter.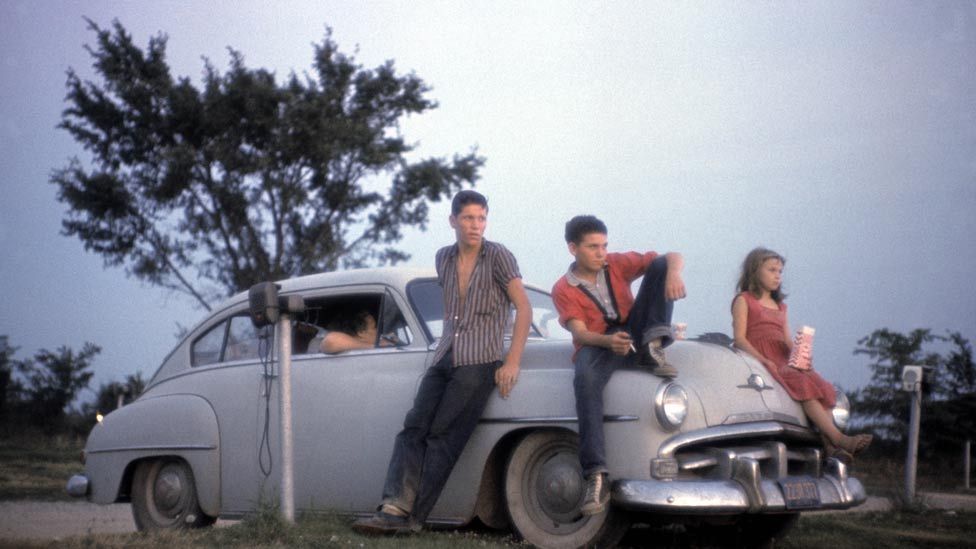 Young people sit on the hood of a car in California in 1960. Drive-ins were an intoxicating, all-American mix of motoring and the movies. (Photo: Wayne Miller/Magnum Photos)
Young people sit on the hood of a car in California in 1960. Drive-ins were an intoxicating, all-American mix of motoring and the movies. (Photo: Wayne Miller/Magnum Photos)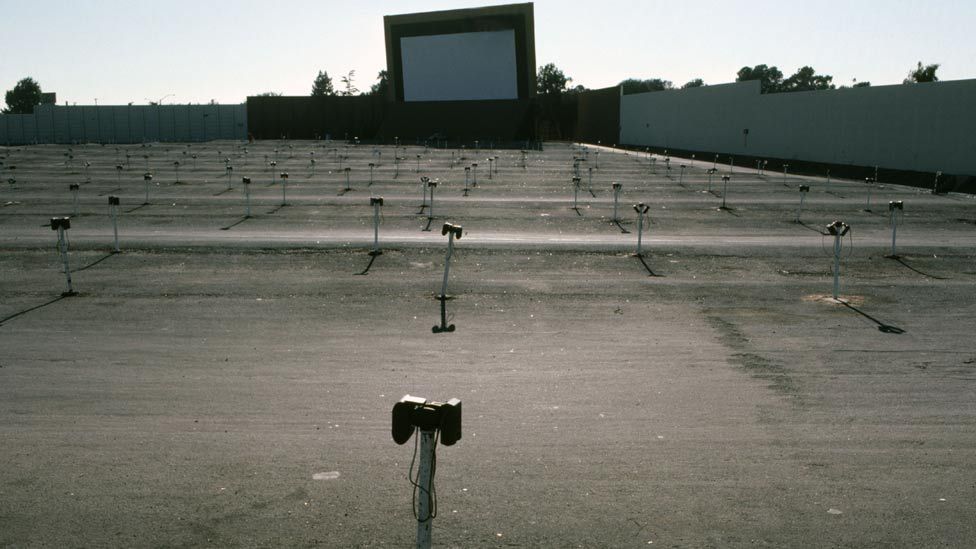 America's first drive-in opened on 6 June 1933 in Camden, New Jersey. There are now only 350 left in the United States. (Photo: Ferdinando Scianna/Magnum Photos)
America's first drive-in opened on 6 June 1933 in Camden, New Jersey. There are now only 350 left in the United States. (Photo: Ferdinando Scianna/Magnum Photos)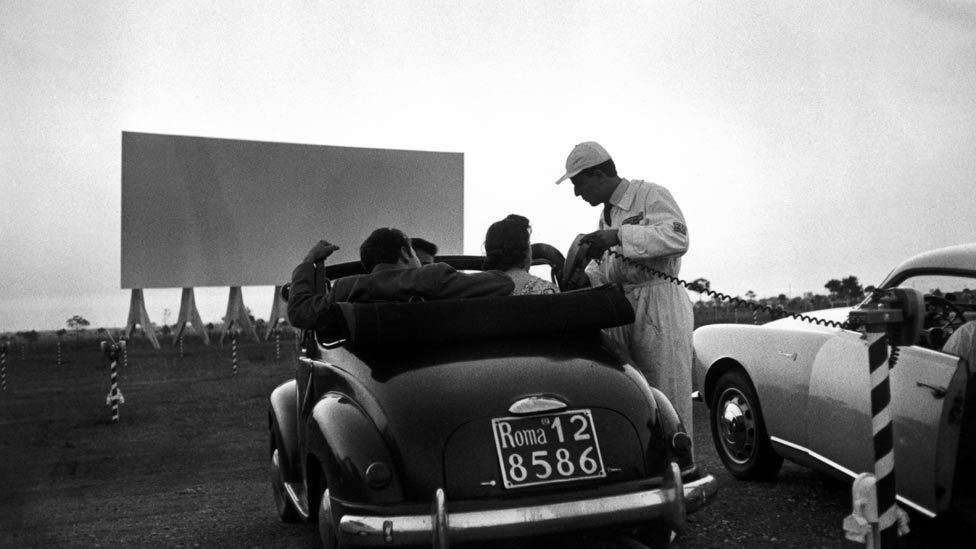 An attendant hands out a loudspeaker to customers at a drive-in near Rome, Italy in 1956. (Photo: Marilyn Silverstone/Magnum Photos)
An attendant hands out a loudspeaker to customers at a drive-in near Rome, Italy in 1956. (Photo: Marilyn Silverstone/Magnum Photos)
Drive-ins became popular in Australia, reaching their peak in the 50s and 60s. (Photo: Trent Parke/Magnum Photos)
Drive-ins became popular in Australia, reaching their peak in the 50s and 60s. (Photo: Trent Parke/Magnum Photos)
A Montreal 'cine-park' in 1982. Ardour on screen was echoed in the cars' backseats –and drive-ins became known as 'passion pits'. (Photo: Guy Le Querrec/Magnum Photos)
A Montreal 'cine-park' in 1982. Ardour on screen was echoed in the cars' backseats –and drive-ins became known as 'passion pits'. (Photo: Guy Le Querrec/Magnum Photos)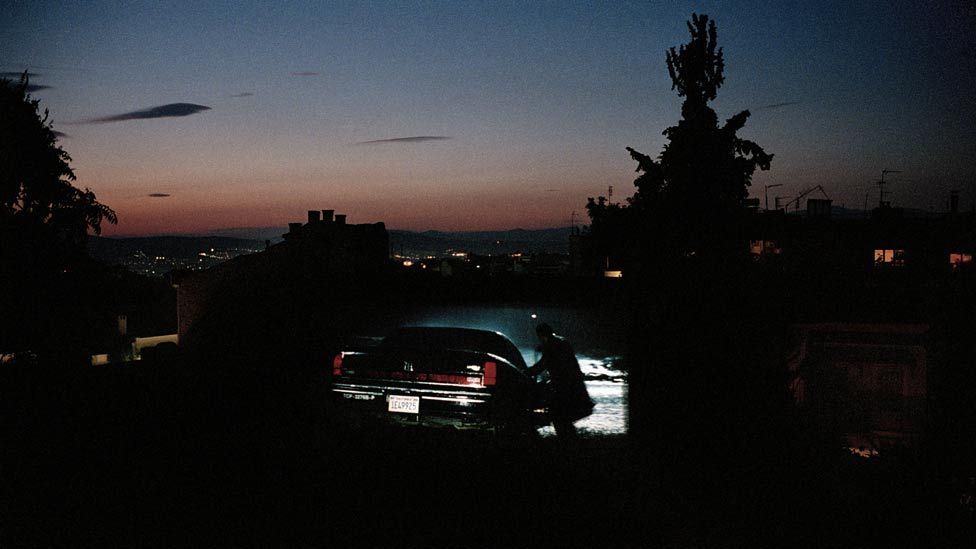 An outdoor movie theatre in the Plaka area of Athens, Greece. (Photo: Patrick Zachmann/Magnum Photos)
An outdoor movie theatre in the Plaka area of Athens, Greece. (Photo: Patrick Zachmann/Magnum Photos)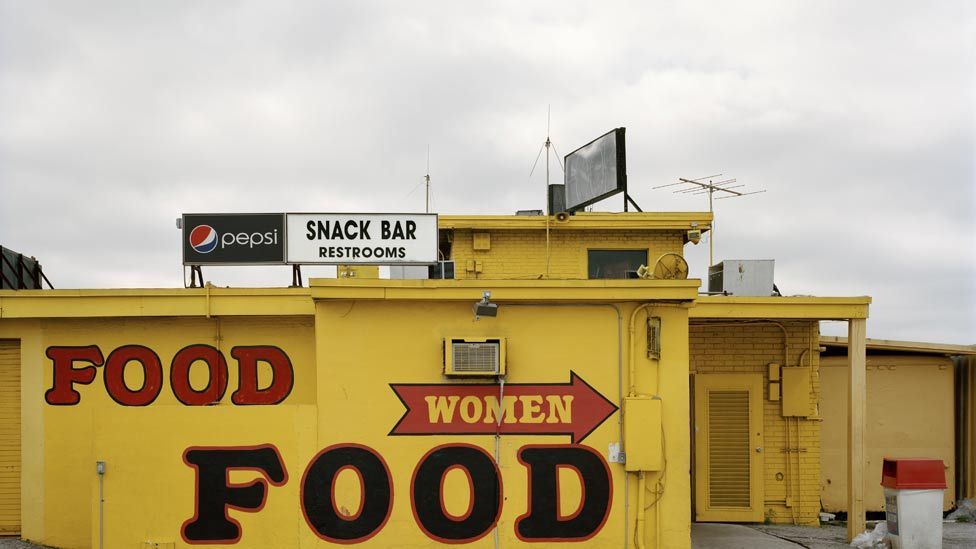 Signs at a swap shop drive-in theatre in Broward County, Florida, US. (Photo: Mark Power/Magnum Photos)
Signs at a swap shop drive-in theatre in Broward County, Florida, US. (Photo: Mark Power/Magnum Photos)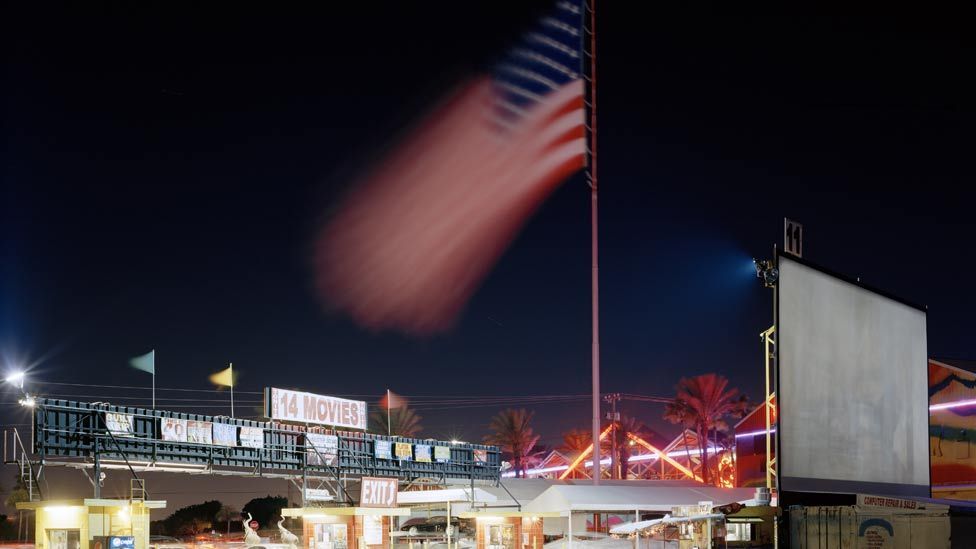 The American flag flies over the entrance to the Broward County drive-in. (Photo: Mark Power/Magnum Photos)
The American flag flies over the entrance to the Broward County drive-in. (Photo: Mark Power/Magnum Photos)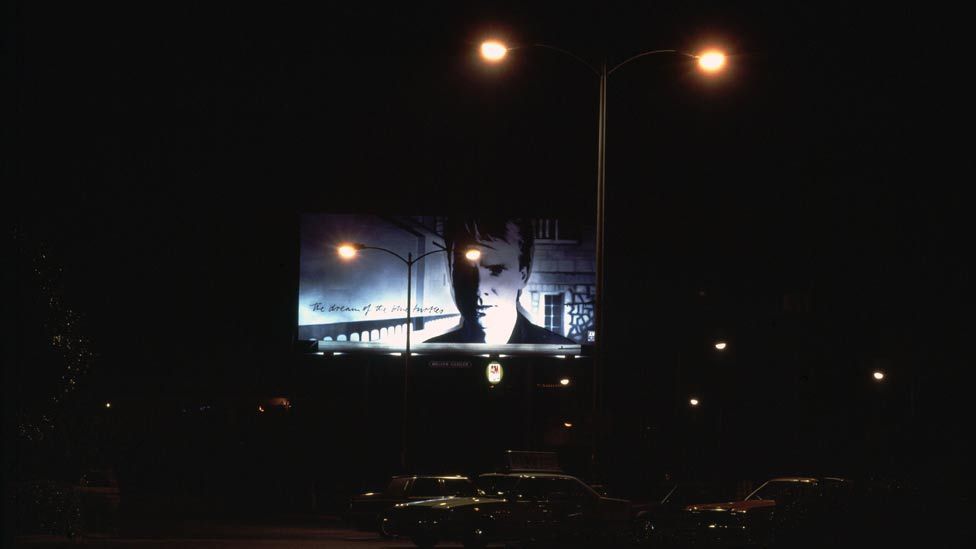 Drive-ins began to decline in the 70s and 80s with the advent of cable TV and home entertainment systems. (Photo: Rene Burri/Magnum Photos)
Drive-ins began to decline in the 70s and 80s with the advent of cable TV and home entertainment systems. (Photo: Rene Burri/Magnum Photos)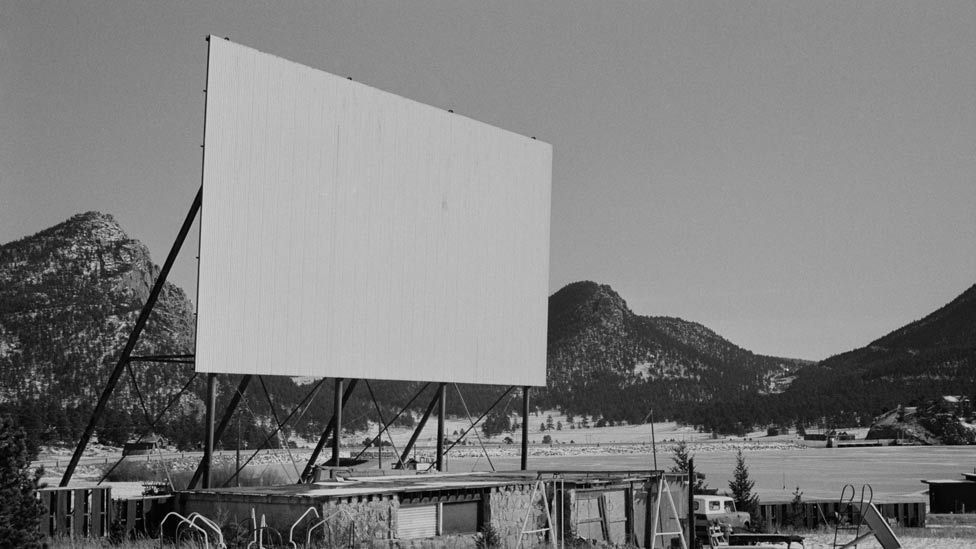 At their peak there were more than 4,000 drive-ins in the US, but now they are slowly declining. (Photo: Raymond Depardon/Magnum Photos)
At their peak there were more than 4,000 drive-ins in the US, but now they are slowly declining. (Photo: Raymond Depardon/Magnum Photos)

;