Filmmakers are tackling difficult subjects and taking artistic risks in short films consumed on mobile phones. Clarissa Sebag-Montefiore reports from Shanghai.
A
A transgender woman in Hong Kong, buzzing with nervous anticipation on the eve of her sex-reassignment surgery, goes to the movies alone. Hiding her bulky frame in black stockings, oversized sunglasses and a bob-cut wig, she window shops for clothes, meets fellow transgender friends for coffee – and calls her estranged ex-wife who, tormented by grief, tells her she hopes she dies.
This is the plot of the film My Way, which played in Hong Kong in 2012 as part of an omnibus called Beautiful, sponsored by the Hong Kong International Film Festival (HKIFF). The former British colony, now a Special Administrative Region of China, has greater artistic and press freedom than the mainland under the policy of 'one country, two systems'. But it seemed unlikely that this short film – it is just 20 minutes long – would ever make it to the big screen in the rest of the People's Republic, where authorities have an uneasy relationship with LGBT issues and where independent film festivals are routinely shut down.
Instead, My Way was posted on Youku, China's version of YouTube. It quickly received more than four million hits, generating fierce debate in the comments section (in total, the omnibus it is part of has been viewed over 12 million times). The film's sympathetic portrayal of its protagonist stood out in a country where the vast majority of the population have scant understanding of transgender issues. "It would be difficult to find funding in the mainstream market," explains My Way's director Ann Hui. "It frees me from the burden of 'trying to sell' [and] the horrors of a bad box office. I can treat a subject with more sincerity."
China's box office is booming with sales totalling $1.79 billion in the first six months of this year, a 36.2% year-on-year increase. And online, another revolution is under way. 'Micro movies', as they are dubbed in China, are short films watched on home computers or smartphones and tablets. Crucially, they create an outlet for directors that largely bypasses the strict film censorship of the state and avoids studio domination and substantial commercial restraints.
Online freedom has created a space for the quirky, the controversial, and the artistically bold. For audiences, these micro movies are a welcome relief from the often dull and staid propaganda dished up daily under the guise of entertainment by the Communist Party's state media. Last year the government ordered "vulgar" and "immoral" popular prime time television programmes be replaced with "morality building" shows.
Rush hour
In China's vast metropolises heavy traffic jams and long commute times mean millions spend hours glued to their smartphones and in need of diversion. "Lifestyles are so hectic," explains Beijing-based director Anna Chi. "The traffic is so bad, anywhere they go is a line up, and anything they do they have to wait for. The mini movies give them a little escape in their hectic lifestyles."
And the populace is flocking to them. More than two thousand micro movies were produced in 2011, compared to 500 mainstream feature films. According to the China Network Information Centre (an arm of the Chinese government), in 2012 the country's internet population reached 591 million – a 20% increase from the previous year driven by people accessing the web on portable devices. Of those surfing, 452 million watched videos online in January 2013, according to Chinese internet marketing firm, iResearch. Micro movies are popular largely because they can easily be shared and forwarded. As with My Way, many have gone viral, garnering millions of hits.
It all started with Old Boys, a 43-minute micro movie which launched online in late 2010 and has since received over 60 million hits. Old Boys is directed by a duo known as the Chopsticks Brothers, who also star in the film. It tells the story of two high school friends who share an ambition to create music. As they grow up, reality crowds in, forcing them to take more mundane jobs. One becomes a wedding host; another, a barber. After years of grind they revive their passion to take part in a singing contest where they sing of their "youthful days that galloped by without saying goodbye, leaving us deadened and bloodless".
Old Boys spoke to the hopes, aspirations, and crushed dreams of those who came of age in the 1980s and 1990s. Many micro movies, however, are aimed at an even younger generation, touching on subjects like love, relationships, graduation and finding a job. Most are set in urban centres, rather than villages, because that is where the majority of China's online population live.
Micro web serials have also found success. Examples include Hip-Hop Office Quartet, a sitcom about four friends working in an office that has received more than 200 million hits on Youku and launched its fifth season in July. "It is very tightly related with what is going on with young people, their language," says Jean Shao, a representative at Youku. "It is not what you are going to see on [state broadcaster] CCTV."
Small but perfectly formed
For young directors micro movies have raised unprecedented opportunities. Anyone with a video camera today can make a movie and publish it online. Comments mean directors receive instant feedback. Studios are taking notice (the Chopsticks Brothers are currently filming their debut feature-length movie). Meanwhile, a deluge of micro movie festivals overseen by established industry figures have also sprung up and Internet services such as Tencent and Youku produce their own films. Shao explains: "Everybody had to work in the darkness before one studio would recognise [your work] and give you money. But now all you have to do is upload your work and you can land a great deal."
For established cinematographer-turned-director Lü Yue, however, micro movies are less of a way to break out and more about producing great art. Lu, who is famous for his collaborations with Zhang Yimou, made the micro movie 1 Dimension for HKIFF's second omnibus, Beautiful 2013, due to air online this August.
The black and white film follows a prince's quest to learn true wisdom before he claims the throne. Relayed in silhouette (actors performed in front of a white screen and were lit by shadow from behind), it is a parable about the nature of good and evil told through simple but mesmerising visuals. Lu says that he wanted to make the film "to go in a counter direction" from 3D cinema which has become in vogue in China, generating big bucks at the box office but often sacrificing beauty in the process.
As micro movies become more mainstream, some critics say they are losing their bite. Big brands are increasingly  funding micro movies in return for product placements. Raymond Zhou, a renowned film critic, questions how one can make "an artistically meaningful microfilm that does not resort to excessive marketing measures and [will] still be able to rise through the din of mediocrity and over-commercialisation."
Censorship, however, is catching up with micro movies fast. Last year the State Administration of Radio, Film and Television (Sarft), China's censorship body, announced new restrictions on micro movies and other video content stating that video sites must censor their own material that too often "pander to base interests".
But government control of the internet remains an uphill battle. This is simply due to the vast volumes of works posted online – which show no sign of dying down. As one user on the micro-blog Sina Weibo commented: "Sarft still wants to approve [micro movies] one at a time. Apparently, they're not afraid of dying of exhaustion."
If you would like to comment on this story or anything else you have seen on BBC Culture, head over to our Facebook page or message us on Twitter.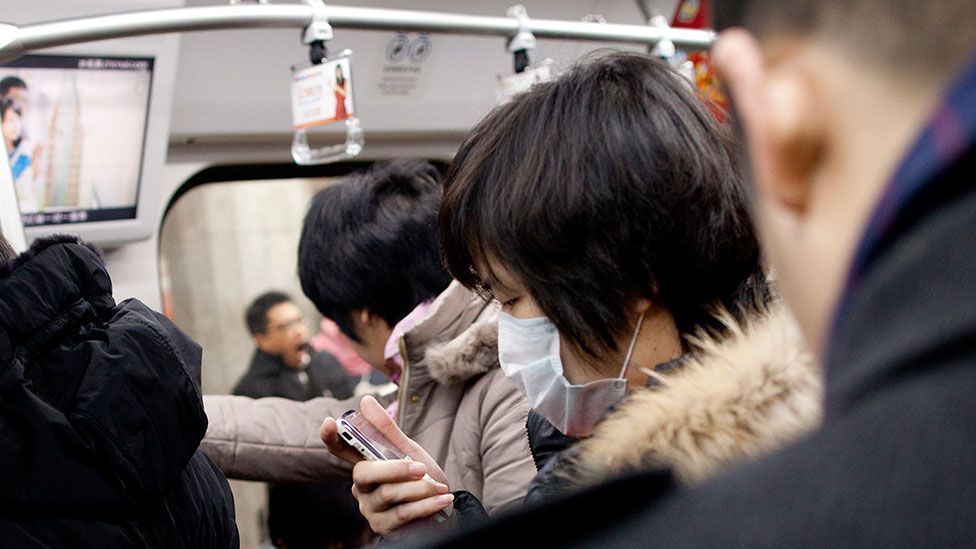 Commuters in China's megacities spend many hours in transit - and watching micro movies on mobile phones is a popular way to pass the time. (Getty Images)
Commuters in China's megacities spend many hours in transit - and watching micro movies on mobile phones is a popular way to pass the time. (Getty Images)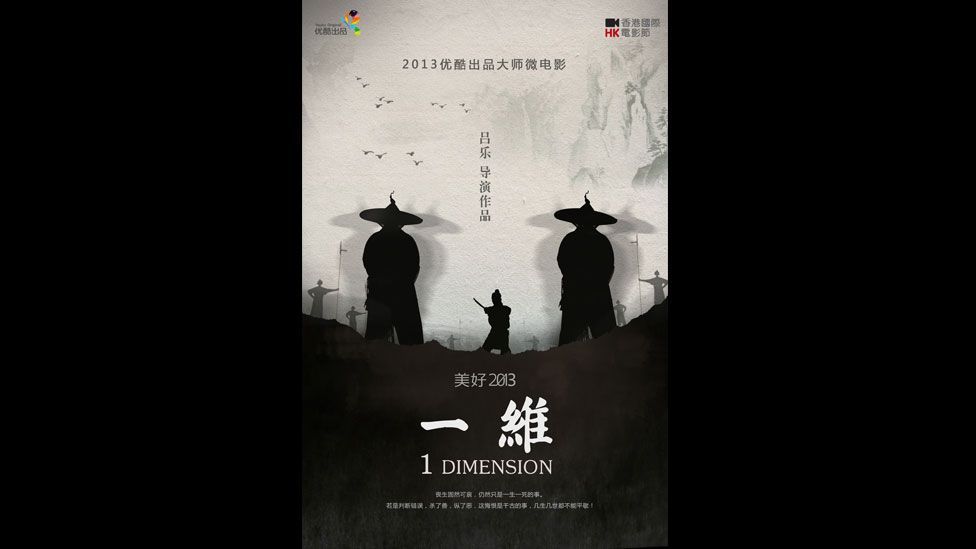 Lü Yue's short film 1 Dimension uses stark, flattened silhouettes to tackle thorny philosophical questions. (PR)
Lü Yue's short film 1 Dimension uses stark, flattened silhouettes to tackle thorny philosophical questions. (PR)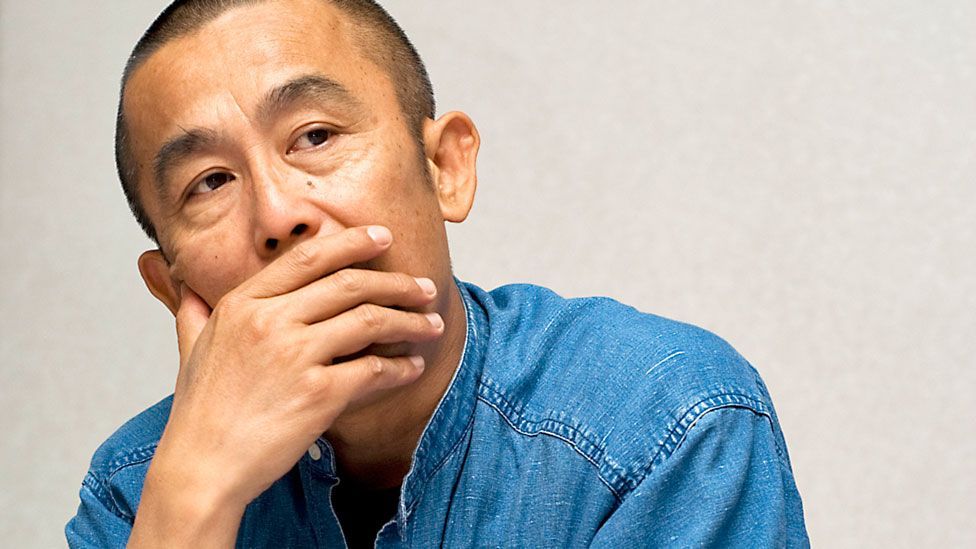 Lü had an established career as a cinematographer before turning his hand to directing. His debut film Mr Zhao won the Golden Leopard at the 1998 Lorcano Film Festival. (PR)
Lü had an established career as a cinematographer before turning his hand to directing. His debut film Mr Zhang won the Golden Leopard at the 1998 Lorcano Film Festival. (PR)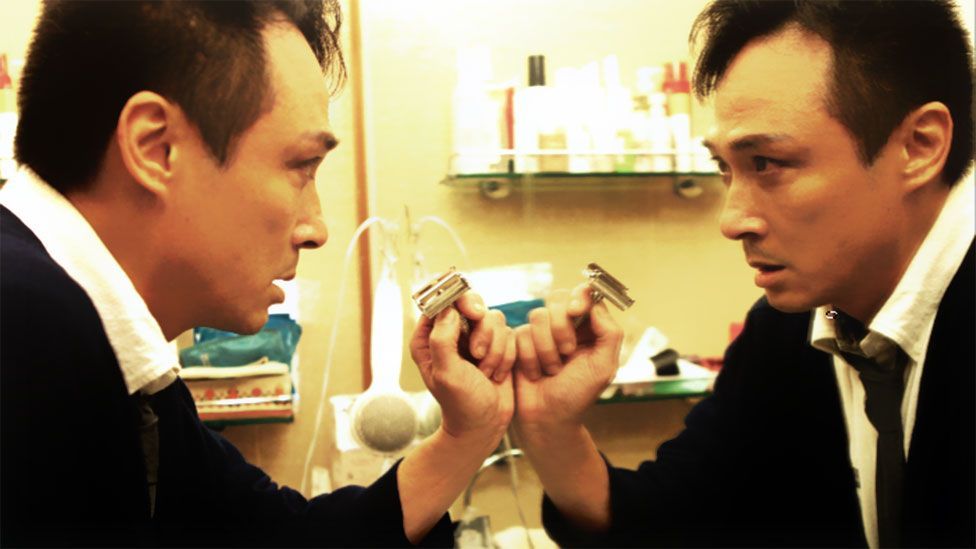 Ann Hui's film My Way deals with transgender issues, which are not widely discussed or debated in mainstream Chinese media. (PR)
Ann Hui's film My May deals with transgender issues, which are not widely discussed or debated in the mainstream Chinese media. (PR)
Old Boys by Xiao Yang struck a chord with a generation of young Chinese, reflecting their aspirations and crushed dreams. (PR)
Old Boys by Xiao Yang struck a chord with a generation of young Chinese, reflecting their aspirations and crushed dreams. (PR)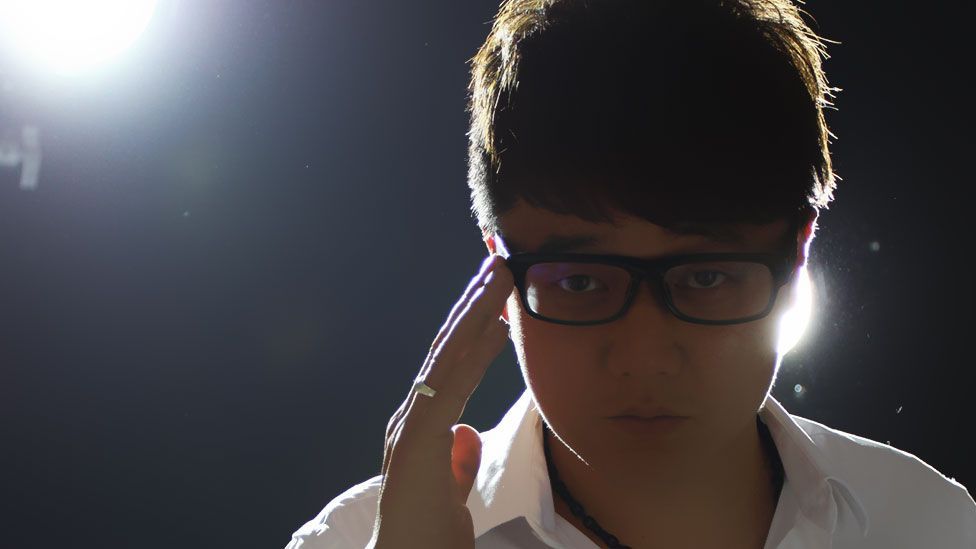 Xiao began his career as a director of television commercials. His film Old Boys has been viewed online more than 60 million times. (PR)
Xiao began his career as a director of television commercials. His film Old Boys has been viewed online more than 60 million times. (PR)