Cumbia has long been the ubiquitous soundtrack of the Buenos Aires barrios. Now a club-friendly version marrying folk with electronic beats is taking the city's nightspots by storm.
I
It is a spring evening in Paris and La Yegros, a key player in Buenos Aires' underground music scene, is onstage at Le Bataclan, one of the city's most famous venues. The pulse of the crowd is palpable, the rhythmic beat of the music intoxicating. The beats, overlaid with melancholic, folk strains are not the typical floor-fillers of Paris clubs. The glamorous La Yegros, in vibrantly hued feathers and retro sunglasses, is a commanding figure, but she is a world away from the hardened image the music she is performing has at home in Argentina.
The music that has drawn the crowd to Le Bataclan tonight is digital cumbia, a club-friendly melange of electronica and folk music married to a Latin American dance-floor genre long associated with the poorest barrios of Buenos Aires.
And it's not just Paris where digital cumbia is making itself heard.  At a film festival in Istanbul, a small crowd is watching Boxeo Constitución, a boxing documentary by Austrian film-maker Jakob Weingartner shot beneath the rumbling tracks of Buenos Aires' Constitución train station. The cinematography is striking, but it is the heart-pounding, fantastically evocative score by Argentinian artist El Remolón - skillfully remixing cumbia and electronica with the rhythmic noises of the boxing gym - that really creates the film's thrilling atmosphere.
In Buenos Aires, DJ-spun digital cumbia constitutes the all-night soundtrack at underground parties and clubs. Further afield, the musical form is catching on too: one track featured prominently in this week's episode of AMC's Breaking Bad, while La Yegros has recently signed to EMI France, a major record label.
'Music of the maids'
The seeds of digital cumbia go back to the 1960s, to the family apartment of a Dutch electronics executive who had come to South America for work. His eight-year-old son, Dick Verdult – who would later be known as Dick El Demasiado, the godfather of experimental cumbia in Argentina – used to listen to the thump of the music through the wall as the family's maid played it on her radio. "Cumbia was the music that made our housemaid happy," he recalls. "It was the music of the maids.'
In Colombia, the birthplace of cumbia, the music isn't necessarily associated with the working class. But Buenos Aires is a major port, and a city with strong European ties; then, as now, many porteños (people from Buenos Aires port) were looking upward, trying to distance themselves from music popularised in the poorest neighbourhoods of the city. 'Cumbia was stigmatised," Verdult says. "If a car stopped and cumbia villera was coming out of the windows, it was proof that society was going down."
Unsurprisingly, his white, privileged Argentine classmates, looked down on cumbia. But the young Verdult was different. "I just liked cumbia," he says, "and to the contrary of many, I have never felt any complex about liking it." Though he left Buenos Aires at the tender age of 12, eventually returning to the Netherlands, cumbia had made a deep impression – and he would be back, decades later, as a leading figure in cumbia's update for the 21st Century.
In 2001, Argentina suffered a disastrous economic meltdown, resulting in the collapse of the middle class, slashed salaries, frozen bank accounts, out-of-control inflation and record unemployment. "The Euro-mirror was shattered," says Verdult. "The obvious trips to Venice, Paris, Naples were no longer possible, so Argentines started to look inside their country. Suddenly it became chic to say you liked folkloric music from the provinces."
Verdult, by now a known presence on the global music scene after throwing the first Festicumex (Festival de Cumbia Experimental) in Honduras, was planning a return to the city where he'd first fallen in love with cumbia. The second edition of Festicumex, held in Buenos Aires in April 2003 – bringing together cumbia, electronica, and regional folk music from the interior provinces of Argentina – would later be remembered as a historic moment in the city's experimental music history.
Though the festival was a one-off event, another game-changing outsider was about to enter the scene, building on the momentum that Verdult had started. "The whole reason I moved to Buenos Aires was music," says Grant Dull, also known as 'El G,' the US-born founder of the ZZK record label. "I heard a song on the radio by [tango composer] Astor Piazzolla, and that was it. I decided to go to because of that song."
Runaway success
Though Dull knew little about cumbia when he first came to Argentina in 1999 the music quickly caught his attention. He started making a name for himself in Buenos Aires as a creative producer, curating events and throwing parties, working closely with experimental DJs and musicians who were mixing cumbia with reggaeton and electronica. The musical innovation came to a head with his first underground party held in October 2006 and featuring digital cumbia artists such as Princesa and Villa Diamante.
"Zizek was an instant success," says Dull. "It had all the elements of a great party – the crowd, a mysterious venue, a great selection of artists and music. The city needed something like that and we jumped right in." The runaway success of Zizek nights gave rise to the ZZK record label, born in 2008, and the first of the label's widely praised compilations, ZZK Sound Vol.1, Cumbia Digital, featuring a list of rising-star DJs and artists like Chancha Vía Circuíto, Oro 11, Frikstailers, Fauna, King Coya, and El Remolón.
In ZZK's five years of releasing records, the scene has continued to evolve, both on the road – several ZZK artists spent summer 2013 on tour in Europe – and especially in Buenos Aires. Digital cumbia parties like Cumbia Konex to La Mágica  draw huge crowds and experimental cumbia has become a staple of the city's hottest venues. Verdult – under his non-de-plume Dick El Demasiado – passes through from time to time, playing a series of shows for his dedicated following. Independent performers like Dañel Mirkin Frois work the turntables at mainstream events like art openings and underground parties.
The wildly experimental Mirkin Frois performs at upscale art events. El Remolón is putting on a milonga electronica, a contemporary tango club where traditional music is mixed with electronica as part of the high-profile Tango Buenos Aires Festival y Mundial. Even the Argentine president has got in on the act, inviting Villa Diamante to perform at this year's 25 de Mayo Independence Day celebrations. All of these serve as testament to the pioneers who first listened to cumbia with fresh ears.
Verdult eloquently summarises this phenomenon. "If a bird visits the ocean, interviews a fish, and asks him what makes his surrounding so remarkable, the fish would never answer 'water,'' he says. "But the bird would certainly have observed that. One of the great gifts of art is facilitating the shifting of perspectives."
If you would like to comment on this story or anything else you have seen on BBC Culture, head over to our Facebook page or message us on Twitter.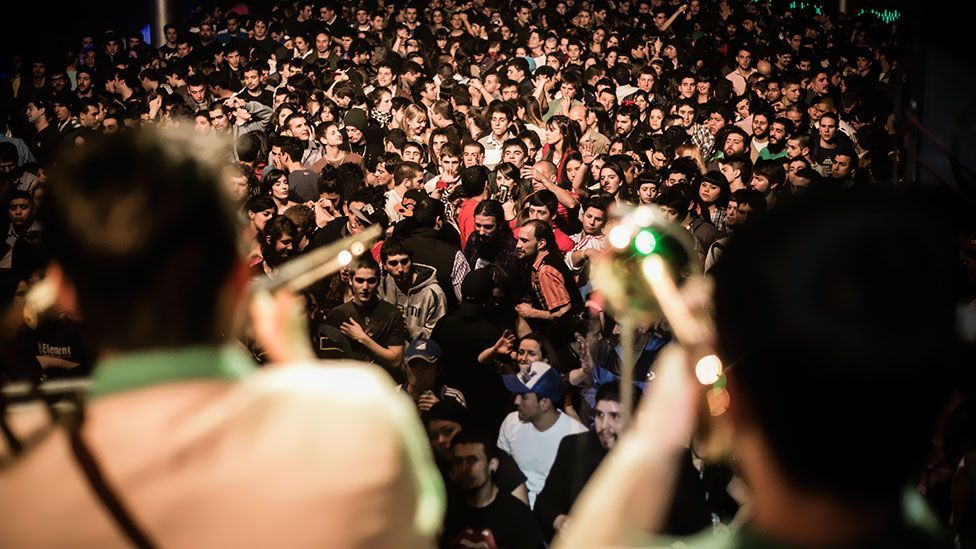 The city's hottest nightspots are now the backdrop for the genre's rise in popularity, with many clubs featuring digital cumbia nights. (Photo: Ceci Estalles)
The city's hottest nightspots are now the backdrop for the genre's rise in popularity, with many clubs featuring digital cumbia nights. (Photo: Ceci Estalles)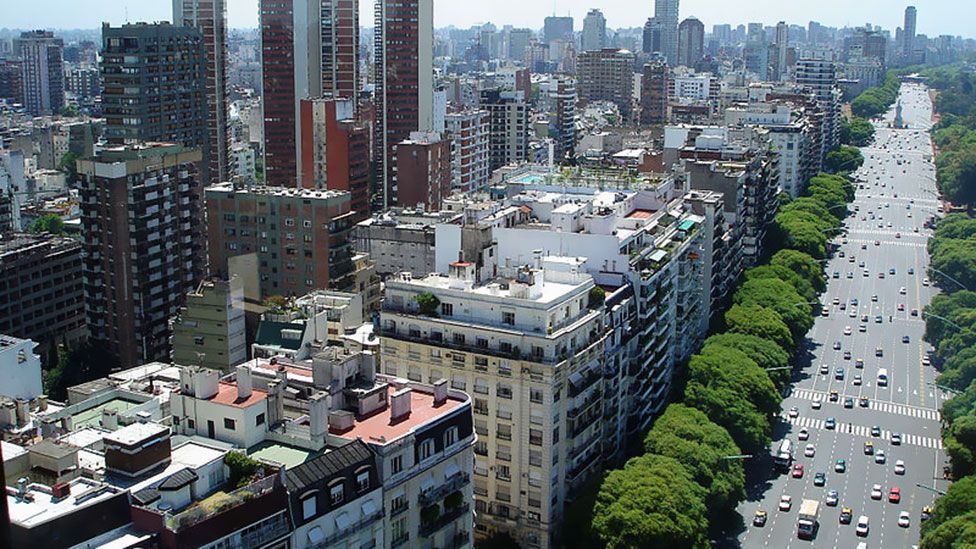 Cumbia began in Colombia, but is now associated with the bustling metropolis of Buenos Aires, one of South America's biggest cities. (Photo: Wikimedia Commons)
Cumbia began in Colombia, but is now associated with the bustling metropolis of Buenos Aires, one of South America's biggest cities. (Photo: Wikimedia Commons)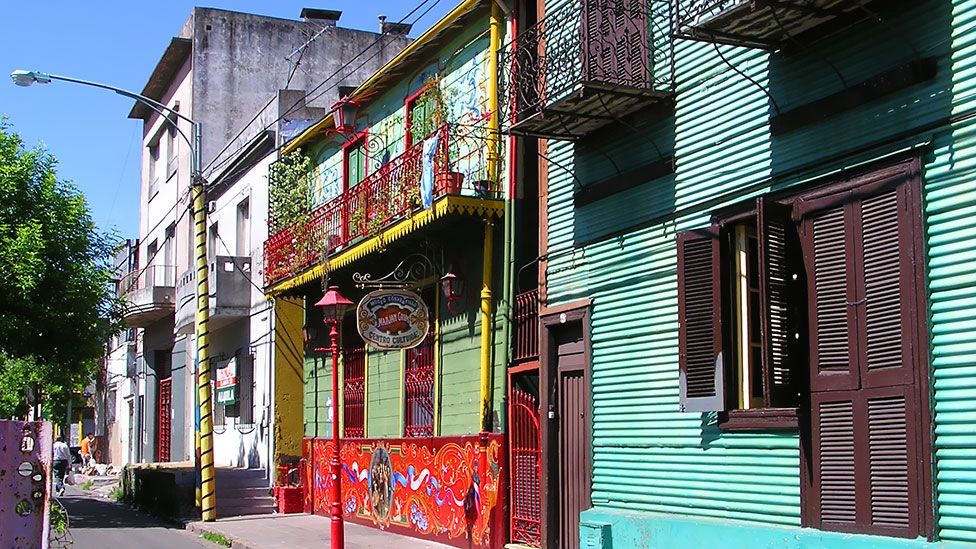 Cumbia is a form of Argentine folk music associated with the city's barrios, the run-down working class areas. (Photo: Rafael Gomez)
Cumbia is a form of Argentine folk music associated with the city's barrios, the run-down working class areas. (Photo: Rafael Gomez)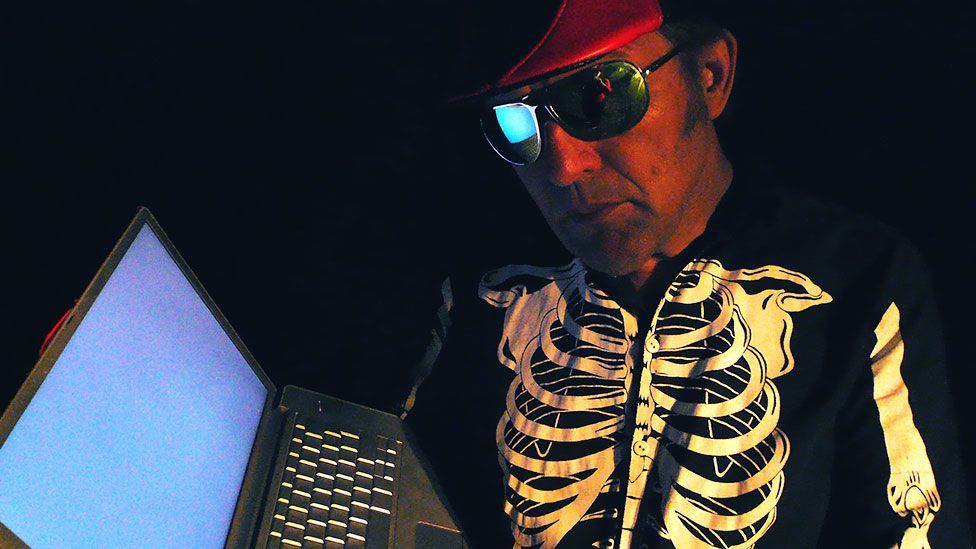 Dick Verdult – aka Dick El Demasiado – has emerged as one of the driving forces behind the genre, having fallen in love with cumbia as a child. (Photo: Maria van Heeswijk)
Dick Verdult – aka Dick El Demasiado – has emerged as one of the driving forces behind the genre, having fallen in love with cumbia as a child. (Photo: Maria van Heeswijk)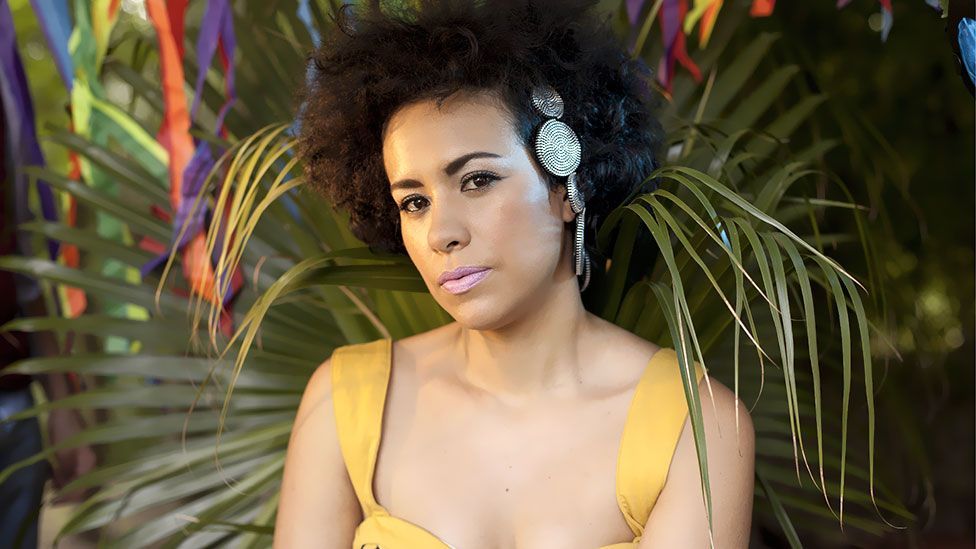 Some of the scene's most popular artists are moving into the mainstream, such as La Yegros, who has recently been signed to EMI France. (Photo: Pedro Quintans)
Some of the scene's most popular artists are moving into the mainstream, such as La Yegros, who has recently been signed to EMI France. (Photo: Pedro Quintans)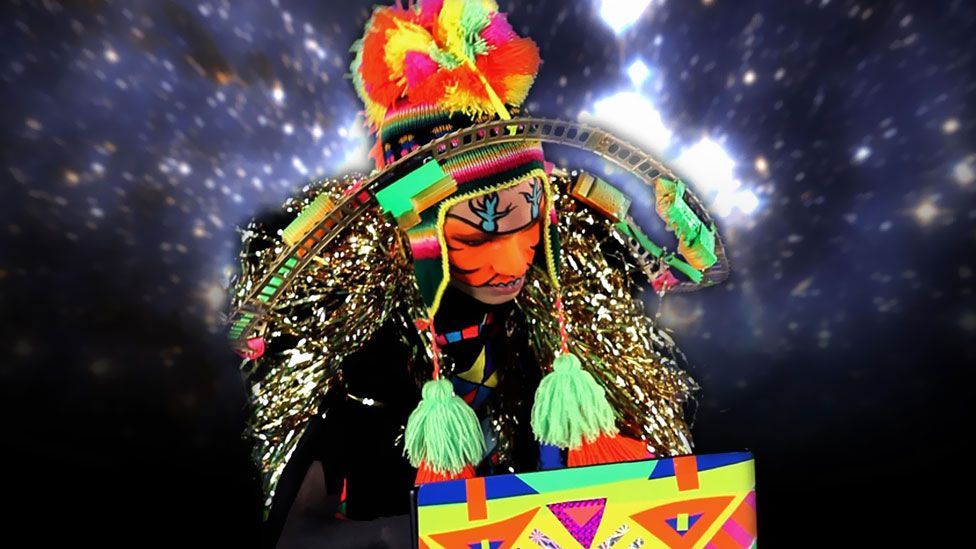 Chancha via Circuito is a digital cumbia DJ who takes his name from the trains he uses to travel in and out of the capital. (Photo: Ceci Estalles)
Chancha via Circuito is a digital cumbia DJ who takes his name from the trains he uses to travel in and out of the capital. Photo: Ceci Estalles)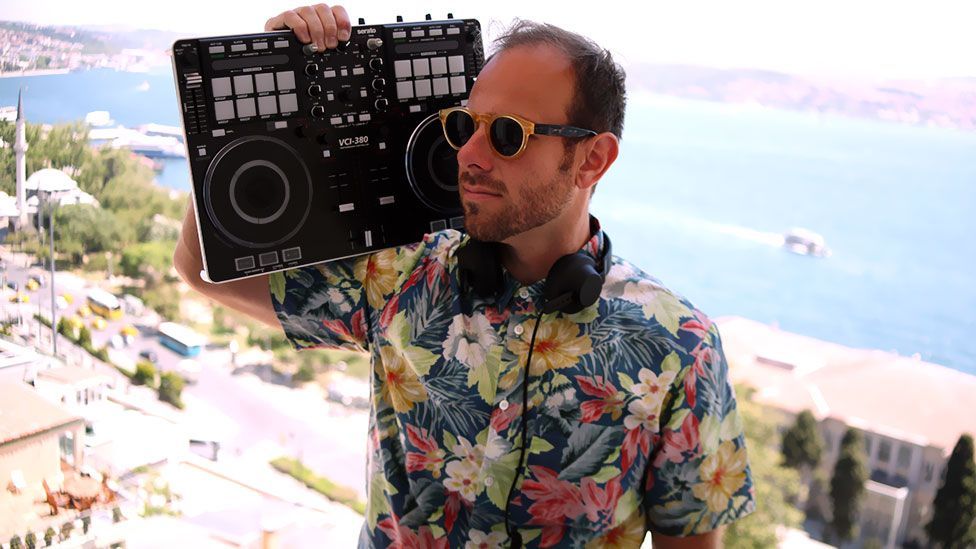 Grant Dull, the head of ZZK Records, is an American émigré who has helped nurture the emerging movement with his imprint. (Photo: ZZK Records)
Grant Dull, the head of ZZK Records, is an American émigré who has helped nurture the emerging movement with his imprint. (Photo: ZZK Records)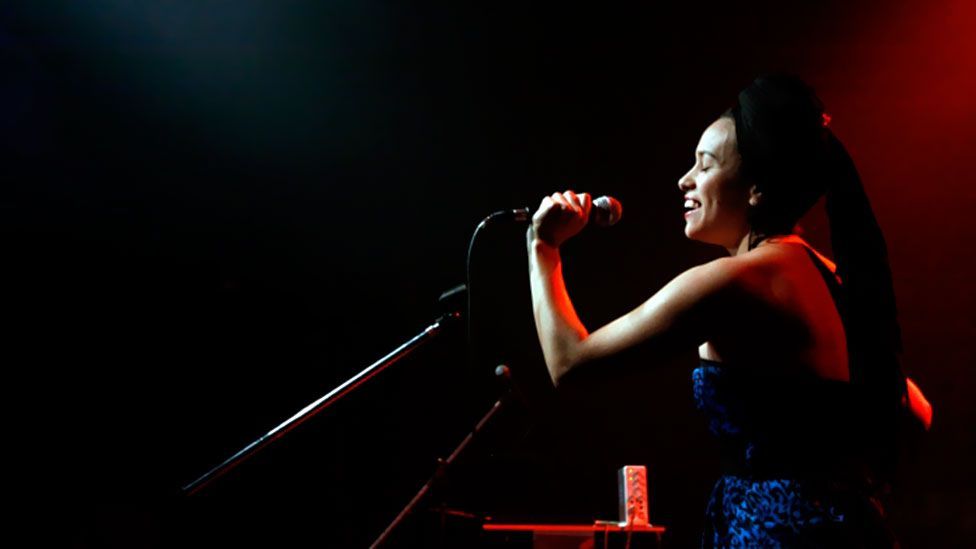 Verdult's gigs at the city's Zizek Club helped foster the local scene which created stars such La Yegros (pictured). (Photo: Mark Van Der Aa)
Verdult's gigs at the city's Zizek Club helped foster the local scene which created stars such La Yegros (pictured). (Photo: Mark Van Der Aa)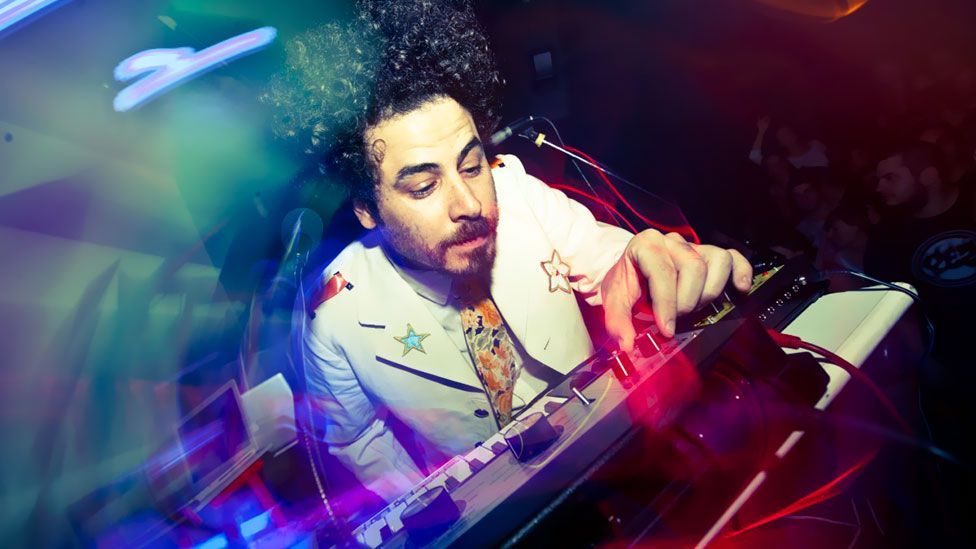 Digital cumbia artist El Remolon has recently soundtracked the well-received boxing documentary Boxeo Constitución. (Photo: ZZK Records)
Digital cumbia artist El Remolon has recently soundtracked the well-received boxing documentary Boxeo Constitución. (Photo: ZZK Records)