The comic world is full of strong, dynamic female superheroes. But very few have made it onto the cinema screen. Why is the movie-making world dragging its feet?
I
It has been another blockbuster year for superhero and comic book movies. Characters such as Iron Man, Superman and Wolverine have proven to be just as adept at pulling in audiences as they are at saving the world. Thor: The Dark World, the sequel to the 2011 film, lies just around the corner and is expected to continue Marvel's winning streak at the box office.
Yet even as comic book blockbusters become ever more important there appears to be a rather large section of the population not being represented. A diverse galaxy of comic book characters have made the jump to the big screen, but very few of them are female.
2013 has seen Gwyneth Paltrow, Amy Adams and Natalie Portman (all Oscar-winning or Oscar-nominated actresses) playing roles in three major superhero films; Paltrow in Iron Man, Adams in Superman and Portman in Thor. All have parts that, while displaying strong and independent qualities, exist largely to support the title character on his mission. As Nathalie Atkinson of Canadian newspaper The National Post tells BBC Culture: "There isn't a female character in comic book films right now who isn't an accessory, occasional romantic subplot, villainous diversion or potentially fatal weakness. The closest thing there is with potential at the moment is a character like Pepper Potts (Paltrow) in Iron Man. Yet while the pair banter and lock wits, she is still there as help meet, eventually needing to be rescued."
Helen O'Hara of film magazine Empire believes there are several reasons for the male-dominated nature of our superhero films, but that it starts with the characters themselves. "These films," she says, "are all based on the very best-known and most-popular characters who are, for the majority, men."
Despite this, there have been several strong female comic book characters – the most high-profile of which is Wonder Woman. One of the most important characters in the DC pantheon, Wonder Woman, has had to bide her time for film recognition while watching stablemates Batman and Superman rack up 13 big-screen appearances between them in the last 35 years.
Curse of Catwoman?
The Avengers' director and Marvel consultant Joss Whedon actually wrote a script for a Wonder Woman story several years ago but it was rejected by executives at Warner Bros. "We're now at the point where "B" and "C" superheroes [such as Guardians of the Galaxy] are getting their own films, while one of the main heroes of the superhero canon remains on the shelf simply because she's a female character," says cartoonist and illustrator Diana Tamblyn. "That's ridiculous. There's no way I can believe there is more of a demand for these characters than for Wonder Woman, who is one of the most interesting and iconic superheroes there is."
Why then have so few female characters made it on the screen to lead their own film? "The reason we've had so few movies about female superheroes is the same reason we get so few movies about women at all," says film critic MaryAnn Johanson. "Hollywood has decided that it is going to cater to the tastes of adolescent boys and young men, and it doesn't believe that that audience wants to see a movie about a female superhero (or any female protagonist)."
The prevailing thought, at least amongst those behind the films, seems to be that young men are the audience. However statistics released by the Motion Picture Association of America show women actually made up 52% of the cinema-going audience.
The last film centred on a female lead with superpowers was probably 2005's Elektra. The character, played by Jennifer Garner, was originally introduced in the Ben Affleck vehicle Daredevil two years before; and proved so popular that she was given her own spin-off adventure. But the film stiffed.  It followed hot on the heels of Halle Berry's disastrous turn as Catwoman (2004) – generally considered to be one of the worst comic adaptations of all time.
"Hollywood likes to point to the failures of Supergirl, Elektra and Catwoman as proof that superhero films with a female lead can't be successful." says Tamblyn. "The problem is not that these films had a female or male lead, it's that they were just plain bad movies."
Katey Rich of entertainment website CinemaBlend argues that their poor box office performance wouldn't have been as serious if the stars were male. "Of course, no one looks at the failure of Green Lantern or the two Hulk movies and blames it on the male stars," she says. "But women are still considered 'niche' both as audiences and as leads in films, and that applies extra to superhero movies, which are still seen as driven by (young) male audiences."
Smaller adaptations
The Twilight series has shown that having a female protagonist is not a barrier to box office success, with over $3bn (£1.9bn) earned from five films. However the franchise depended largely on a female audience. The success of The Hunger Games, starring Jennifer Lawrence,has also shown an appetite for a film with a strong and complex female star.
Johanson believes that, "until Hollywood actively mentors and promotes female filmmakers, and actively works to create a cultural environment in which women telling their own stories are as valued as men telling their own stories, things will not change."
Female writers and directors are even more of a minority in the superhero world. Monster director Patty Jenkins was due to direct the upcoming Thor: The Dark World but bowed out before shooting began with reports citing "creative differences". The closest thing to a female perspective in the comic book film world appears to be Joss Whedon himself, known for creating strong female voices in TV shows such as Buffy the Vampire Slayer and Dollhouse.
As the writer and director of the forthcoming Avengers sequel, Whedon has more power than most to make this happen and has already announced the addition of the reality-altering Scarlet Witch to the Avengers roster. How big (or important) her role in the Marvel Universe is remains to be seen, but her inclusion, as well as the apparently greater role that Scarlett Johansson's Black Widow will have in next year's Captain America: The Winter Soldier, as least suggests greater female participation.
So what does the future hold? According to Rich, the best hope for a female superhero film may not lie in a Wonder Woman feature or other high profile blockbuster but rather "in smaller comic-book adaptations which haven't yet totally proven their value but have the potential to get a lot bolder than the $300m tentpoles." Comic book fans may therefore have to brush up on their knowledge of other less well known female characters, while they continue the long, long wait for Wonder Woman to hit the big screen.
If you would like to comment on this story or anything else you have seen on BBC Culture, head over to our Facebook page or message us on Twitter.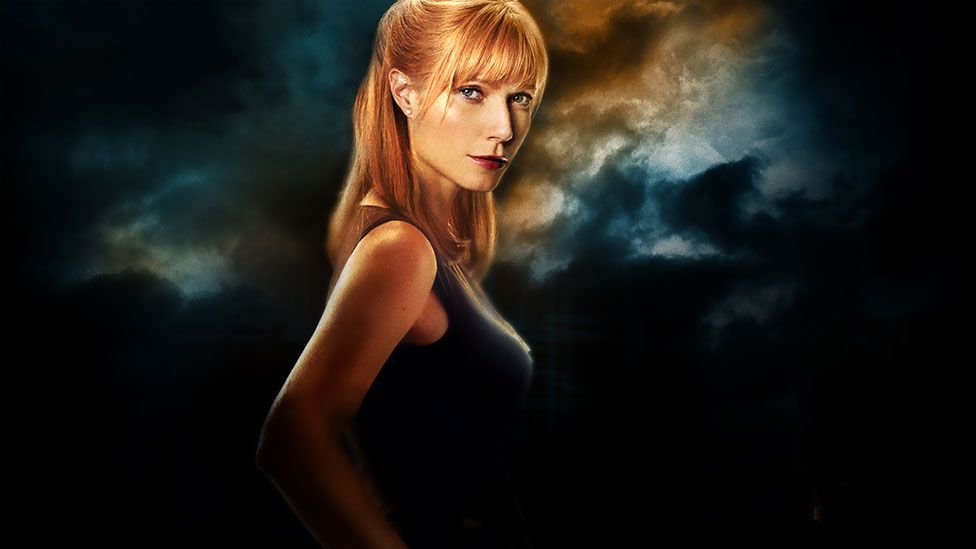 Gwyneth Paltrow's Pepper Potts is integral to the Iron Man movies – but she still requires saving by Robert Downey Jr's suited superhero. (Paramount Pictures)
Gwyneth Paltrow's Pepper Potts is integral to the Iron Man movies – but she still requires saving by Robert Downey Jr's suited superhero. (Paramount Pictures)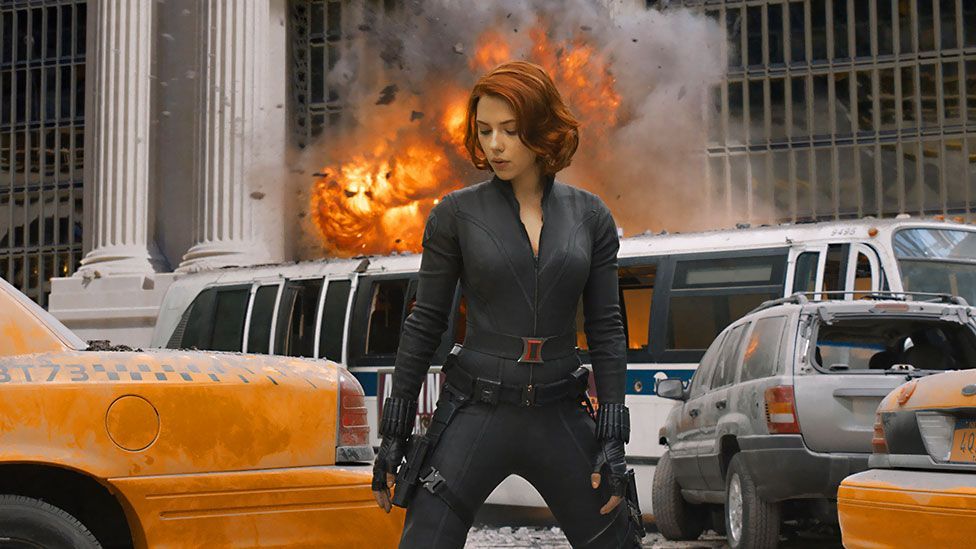 One of the most high-profile recent female characters has been Scarlet Johansson's Black Widow in the Avengers film in 2012. (Walt Disney Studios Motion Pictures)
One of the most high-profile recent female characters has been Scarlet Johansson's Black Widow in the Avengers film in 2012. (Walt Disney Studios Motion Pictures)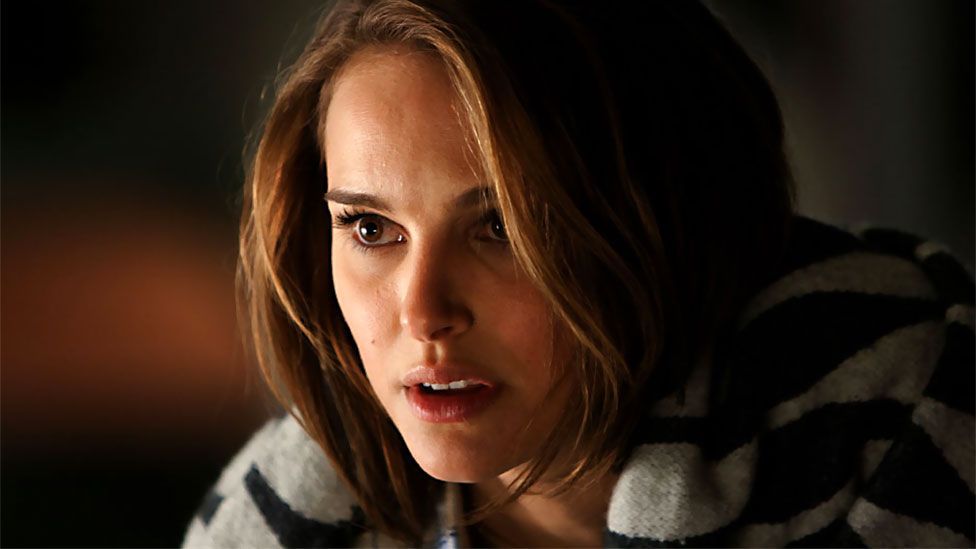 Oscar-winning actress Natalie Portman has become a superhero starlet with her role as Jane Foster in 2011's Thor. (Paramount Pictures)
Oscar-winning actress Natalie Portman has become a superhero starlet with her role as Jane Foster in 2011's Thor. (Paramount Pictures)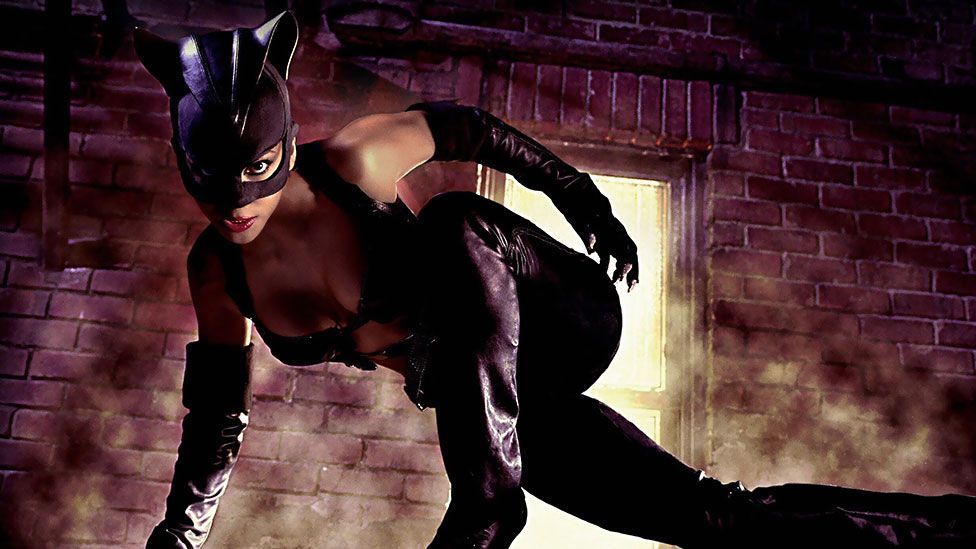 The 2004 film Catwoman, starring Halle Berry as the eponymous feline superhero, was roundly panned by critics. (Warner Bros)
The 2004 film Catwoman, starring Halle Berry as the eponymous feline superhero, was roundly panned by critics. (Warner Bros)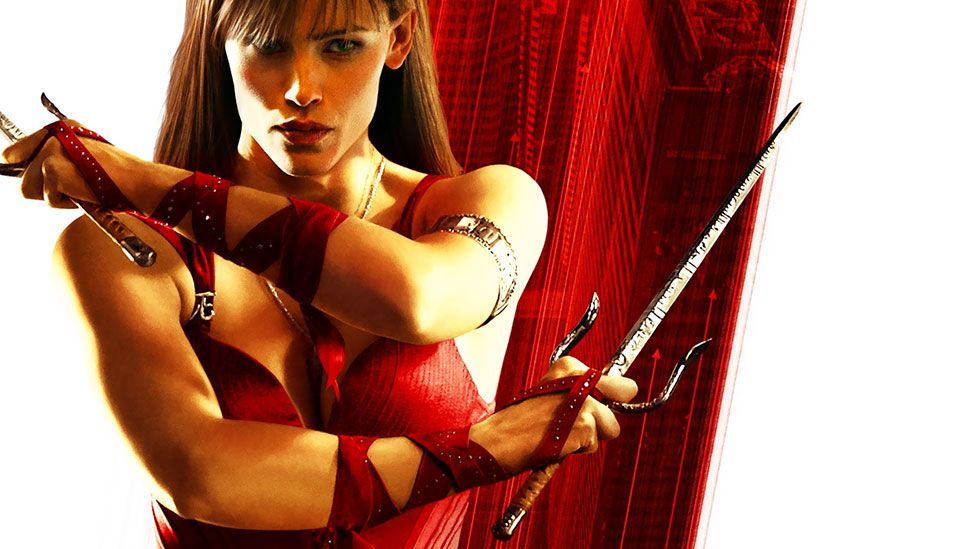 Jennifer Garner appeared in 2003's Daredevil as Elektra before a lead role in the 2005 spin-off; it failed to win support from reviewers. (Twentieth Century Fox Film Corporation)
Jennifer Garner appeared in 2003's Daredevil as Elektra before a lead role in the 2005 spin-off; it failed to win support from reviewers. (Twentieth Century Fox Film Corporation)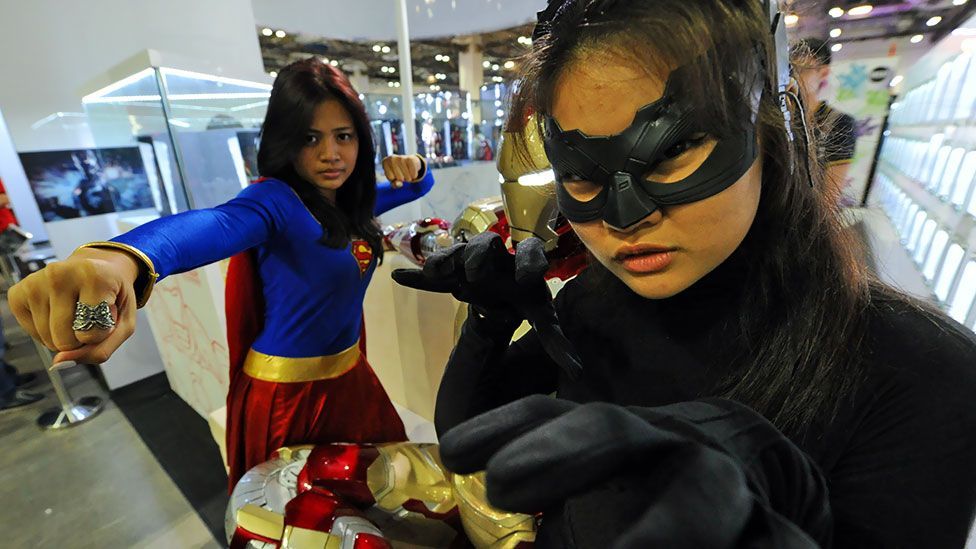 Though filmmakers seem to believe comic book adaptations are a male preserve, there's an increasing number of female comic fans. (Getty Images)
Though filmmakers seem to believe comic book adaptations are a male preserve, there's an increasing number of female comic fans. (Getty Images)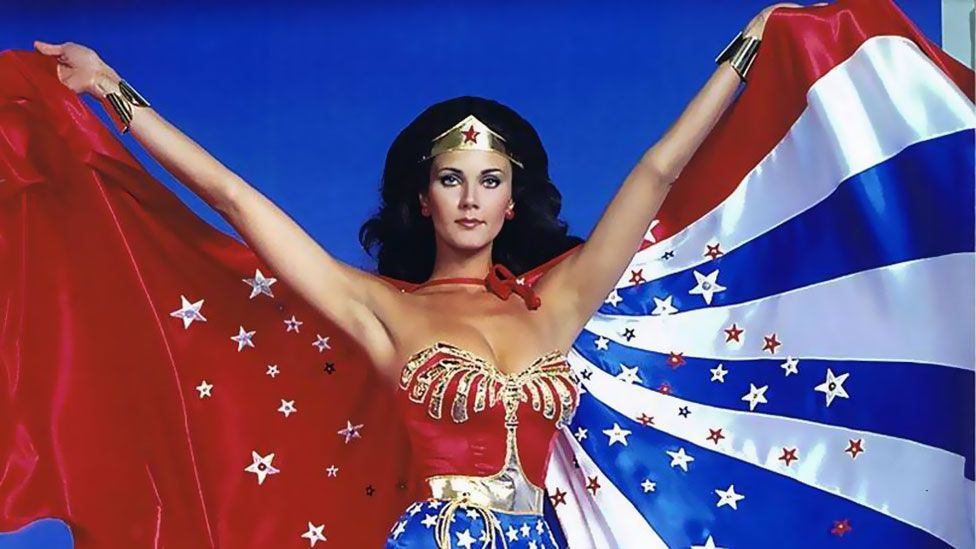 DC Comics' Wonder Woman was a huge TV hit in the 70s (starring Linda Carter) but the character has yet to make it to the big screen. (Warner Bros Television)
DC Comics' Wonder Woman was a huge TV hit in the 70s (starring Linda Carter) but the character has yet to make it to the big screen. (Warner Bros Television)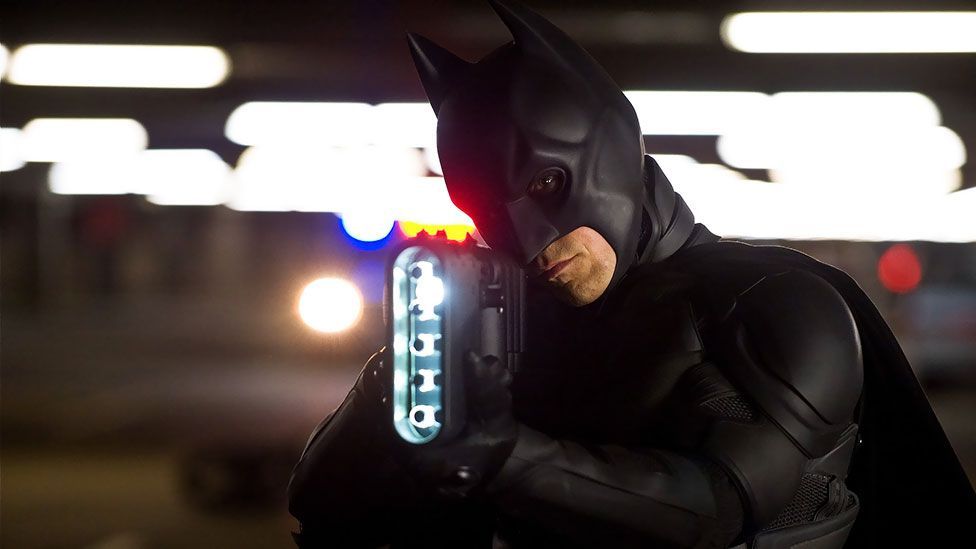 While female superhero characters remain unrealised, male heroes such as Batman (Christian Bale seen here) have been constantly reimagined. (Warner Bros)
While female superhero characters remain unrealised, male heroes such as Batman (Christian Bale seen here) have been constantly reimagined. (Warner Bros)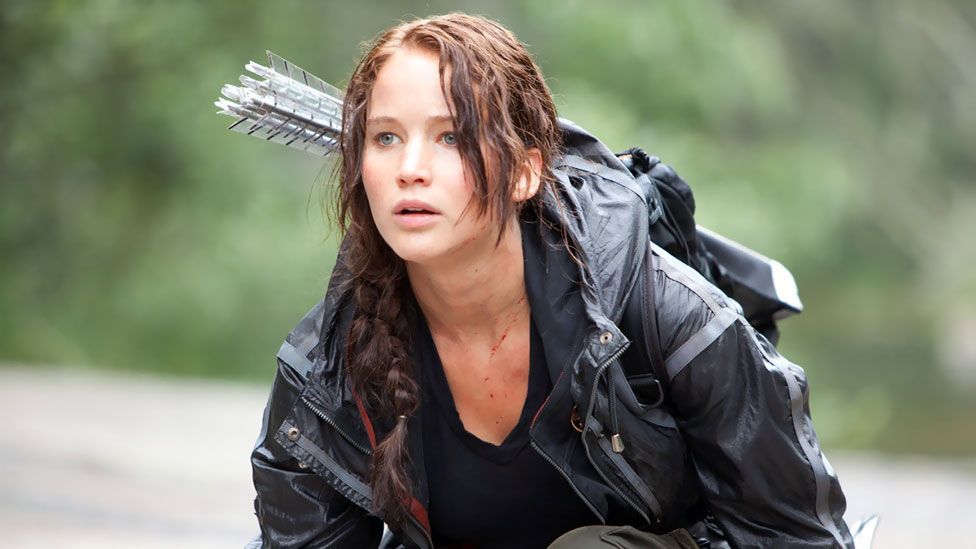 Jennifer Lawrence's leading role in The Hunger Games has shown epic stories with strong female characters can be box office gold. (Lionsgate)
Jennifer Lawrence's leading role in The Hunger Games has shown epic stories with strong female characters can be box office gold. (Lionsgate)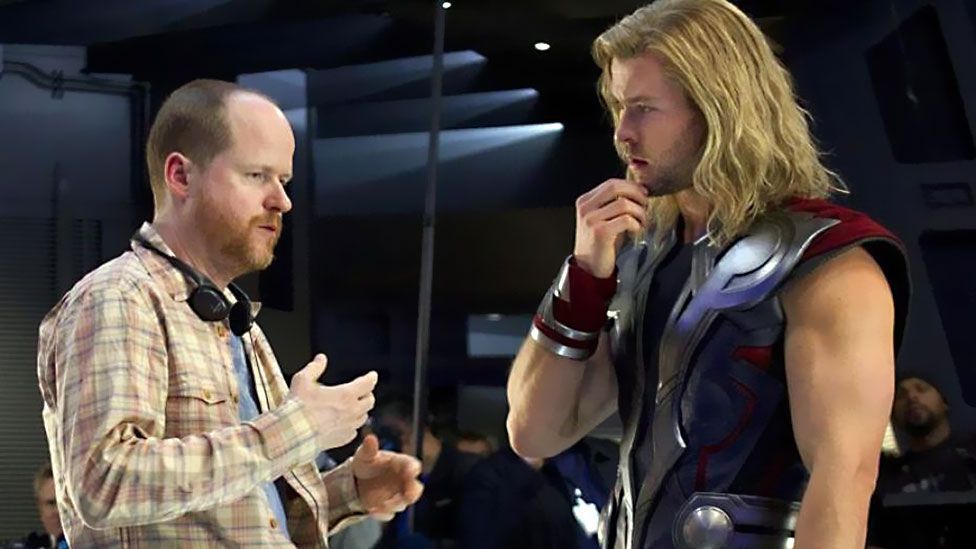 Avengers director Joss Whedon – here with Thor (Chris Hemsworth) – is seen as one of the Hollywood figures trying to push female-led action films. (Walt Disney Studios)
Avengers director Joss Whedon – here with Thor (Chris Hemsworth) – is seen as one of the Hollywood figures trying to push female-led action films. (Walt Disney Studios)

;